Business IT Support in Carmel Valley, CA
Local Managed IT Service Provider: 93924
We dedicate ourselves to providing the best IT support in Carmel Valley, California. Secure Networks offers fast, friendly, and affordable IT support, focusing on remote and onsite IT support, desktop support, server support, cloud services, managed IT services, cybersecurity services, computer consulting, IT compliance consultation and backup and disaster recovery.
Finding the right managed IT service provider in Carmel Valley may take some time and effort, but we can help you narrow your search. You can call us at (858) 769-5393 and begin your IT journey with peace of mind. Our IT services allow you to focus entirely on your business without being distracted by time-consuming tasks.




]
The technology industry is rapidly evolving and getting more complex every day. IT in today's businesses plays a major role in the success of companies due to its overwhelming importance and makes the operation effortless. To ensure optimal performance and enhanced security, your employees rely on various devices that must be monitored and supported. You may keep up with changing workplace technology and ensure that office servers, all laptops, computers, tablets, and phones are up-to-date with the right IT team.
Reach out to Secure Networks ITC for more information on our IT services in Carmel Valley. We help small and mid-sized businesses keep their corporate networks safe and functional as a trusted local Carmel Valley IT company. We will design a safe network, set up VPNs, install VoIP phones, create remote access points, and secure all the critical components of your business network.
Carmel Valley IT Services Focusing Оn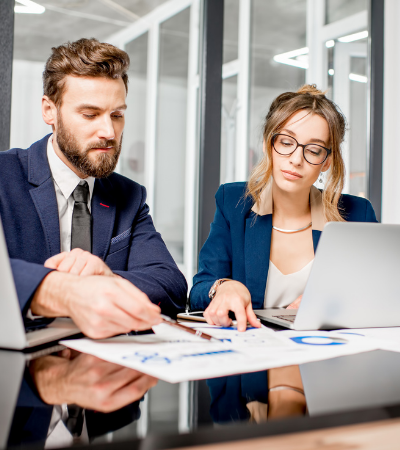 With Secure Networks, you can reduce downtime, increase profitability, and streamline your technology. If you run a small business and think you are too small for managed IT services, let us customize your approach to IT. We will help you focus on your core business and improve efficiency with flat rates based on your company's IT needs. With our flat-fee plans, you can plan ahead without any extra costs.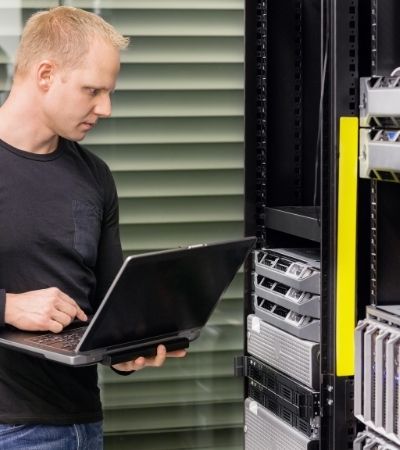 Our IT consulting services are one of the things we are proud of. We specialize in customizing each project to meet the needs of the client. Choosing Secure Networks for your IT consultant means selecting a company with over 15 years of experience. We provide IT consulting services and dependable technology programs to give you a fresh, new perspective on your company's IT in Carmel Valley, California.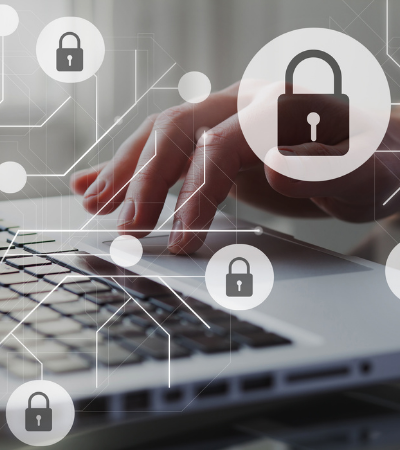 Small business faces security risks every day, but they can only spend a limited amount of time and money to defeat them. Our team of cyber security experts helps you identify and block every conceivable threat, so you can focus on growing your business. Aside from providing cybersecurity services, we also assist our clients with comprehensive cybersecurity analysis and compliance consulting, ensuring that your system is protected with the most up-to-date methods.
What Makes Secure Networks IT Company the Best in Carmel Valley?
Availability 24/7
BBB-accredited company with a verified track record
Flat monthly rates without hidden charges
Limited or unlimited managed IT services available
No contracts that bind you
Partnering with Microsoft, Dell, Cisco, Lenovo, and Bitdefender
15+ Years of Experience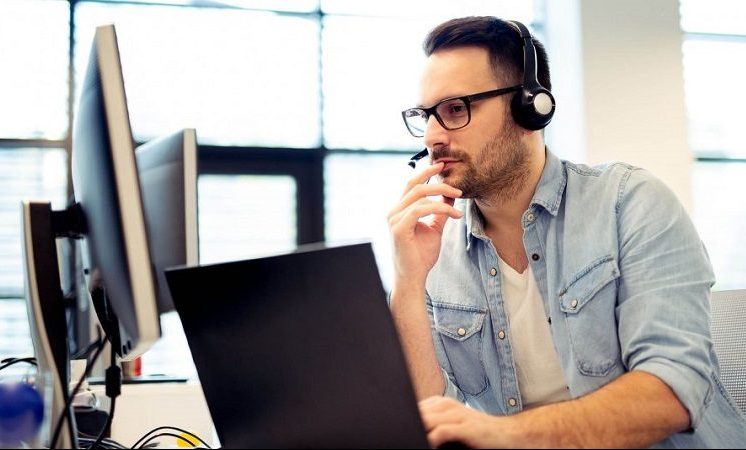 Managed IT Services in Carmel Valley, CA
If businesses experience a server problem, they contact an IT expert. The solution can be found quickly, but in some cases, solving the problem needs several hours. In that case, the business would face costly repairs and downtime. This is called the break-fix service. This model includes charging an hourly rate. Managed services, on the other hand, ensure that your systems are monitored constantly and consistently so as to prevent failures whenever possible. Remote monitoring allows your service provider to see what's happening and fix it immediately. It becomes obvious that partnering with an MSP will simplify your IT management at an affordable cost per month, regardless of the hours techs spent to fix the issue. This list summarizes the top financial and business benefits of managed services:
Fixed monthly cost for all IT needs
24/7 service support
Minimum or no downtime
High-level IT support aligned to your business model
Specialized expertise (industry-specific)
Preventive approach to monitoring and maintenance
Less downtime and faster support
Predictable and lower costs (annual planning)
Flexible server/device integrations to an office network
We are a high-level MSP and one-stop shop for all your IT requirements. Secure Networks is a perfect managed IT provider for your business because:
Limited or unlimited managed IT services available
Flat monthly rates without hidden charges
Availability 24/7
Access to the latest IT technology and innovation
Single point of contact dedicated to your business
Our company offers the following managed IT services:
Managed IT services for office network
Managed IT services for cybersecurity
Managed IT services for desktop
Managed IT services for server
Thus, you can fill out the quote below to request information and have limitless support options at your disposal.
Providing healthcare organizations that need help understanding the latest HIPAA (Health Insurance Portability and Accountability Act) requirements and guidelines, Secure Networks is a leading provider of HIPAA compliance services in San Diego. We will help you stay compliant with all the necessary expertise and knowledge in the long run. Secure Networks' cybersecurity professionals will handle all the requirements for HIPAA compliance. To meet the standards outlined in the Security Rule, we design a unique strategy to protect ePHI. ePHI will be kept confidential and available to you, protected from threats and hazards, unauthorized access and use, and disclosure through our HIPAA services. To protect sensitive patient information from accidental leaks or unauthorized access, we offer the following services:
Cyber-attack prevention by identifying affected computers and Networks
Developing a data protection strategy
Evaluation of your current HIPAA compliance and consulting level
Evaluation and risk assessment of HIPAA processes
Ensure that all employees follow HIPAA guidelines
HIPAA-compliant email setup, such as Office 365
Help you to remain HIPAA compliant
Restricting access only to trusted employees
Contractors and government agencies turn to Secure Networks ITC to help them achieve NIST/CMMC compliance and maintain it over time. To maximize NIST and CMMC compliance, we create a safe IT environment for critical data and implement best practices. Following are the steps we take to ensure NIST/CMMC compliance:


Choosing the right NIST publication for your business
Detailed security plans and evaluations
Initial assessment of compliance level
Finding any system faults
NIST compliant guidance
Improving cybersecurity
MICROSOFT OFFICE 365 SUBSCRIPTION WITH 10% OFF + FREE MIGRATION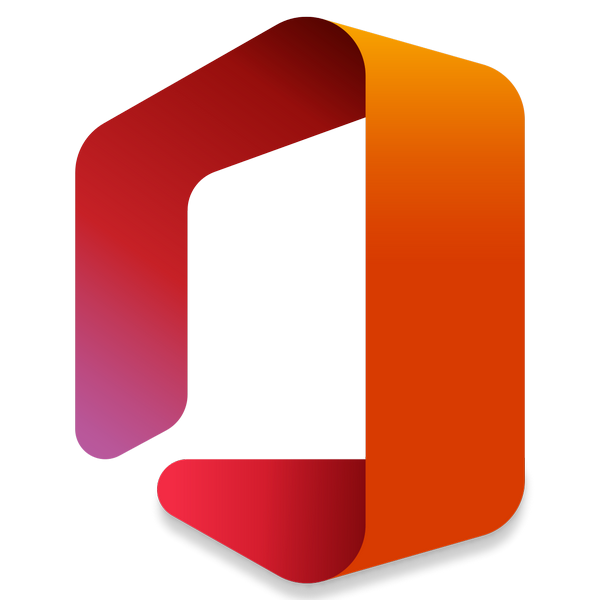 Microsoft Office 365 has the main advantage of eliminating the need for a company's email server, but it does more than that. You will also get OneDrive, Office Suite, and Skype for business as part of our package. Small and medium-sized businesses were at the forefront of Microsoft's design when it created Office 365. A wide range of apps is available in the software to help provide an advantage and boost productivity essential for businesses. Secure Networks ITC is an official Microsoft Partner and a Microsoft Cloud Solutions Partner. We handle the administration, customer service and user support on your behalf, while our partner Microsoft manages the server maintenance. We can connect your domain to your Office 365 subscription and manage your public DNS configuration as part of our initial setup.
Here are some of the benefits when implementing Microsoft Office 365:


Affordable - prices are flexible without hidden costs
Automatic updates and security patches installment
Excel and Word files – you can easily share them
Files are accessible from anywhere, anytime
Outlook on the go - access to email and calendar at your mobile device
Teams - easy communication with employees and online video meetings
Discover more about
Microsoft 365 Support >>>
INDUSTRIES WE SERVE
Industry-Based Computer Support for Carmel Valley Small Businesses
Carmel Valley IT Support You Deserve
Secure Network IT support company was founded more than 15 years ago to help mid-size and small businesses to grow their businesses. At the same time, we are dealing with your IT issues. We are dedicated to providing all our clients with high-quality service. All our staff members are admiringly professional and always ready to assist you in getting a stable and strong IT system all the time without malicious cyber threats. With us, you will reduce your costs, manage your business without interruptions, and stay ahead of the competition. Call us for a FREE consultation with our senior consultant at
(858) 769-5393
.