As leading San Diego Managed IT Services provider, Secure Networks ITC offers variety of monthly packages that fits your business needs. Why choose MSP? If your business is growing, and you're looking to hire IT Company that will keep your IT infrastructure 24/7 operational with 0% downtime then MSP is for you. With flat fees per seat per month, you can plan your budget and rest assured that you're being taken care of without hidden fees or overcharges.
Manage Desktop
Pricing is per seat per month. Unlimited Support Options available. Send quote request or contact us below for more information.
| | |
| --- | --- |
| Limited Plan | $39 |
| Unlimited Plan | $59 |
Manage Network
Pricing is per seat per month. Unlimited Support Options available. Send quote request or contact us below for more information.
| | |
| --- | --- |
| Limited Plan | $149 |
| Unlimited Plan | $199 |
Manage Server
Pricing is per seat per month. Unlimited Support Options available. Send quote request or contact us below for more information.
| | |
| --- | --- |
| Limited Plan | $199 |
| Unlimited Plan | $299 |
Manage Security
Protection for all your connected devices with flat fee options. Includes software subscriptions.
| | |
| --- | --- |
| Desktop Security Plan | $19 |
| Network Security Plan | $99 |
| Server Security Plan | $199 |
We Promise
We promise - we deliver. Helping small businesses through San Diego for almost 15 years we've learned three things most important for our clients.
FAST RESPONDING
Contact us by phone or email, our response time is in second. No geek-speak, no fancy IT wording you don't understand – straight to the point problem solution!
FIXED FEE PRICING
Cut your IT cost with transparent and fixed monthly prices. Scroll below for flat-rate monthly managed IT service prices. No surprises, no hidden costs!
PEACE OF MIND 24/7
With our advanced monitoring system and unique proactive approach we identify and fix issues before they harm your IT system and computer network.
Why Choose Us as Your San Diego Managed Service Provider
Why? Simply put this way, to resolve problems before they cause downtime. We have knowledge, experience and we are fast enough to tackle any IT problems and furthermore help simplify your IT environment, intuitive, light, fast and rock solid.
---
Managed Servers and Desktops
---
San Diego Small Businesses in Portfolio
Managed Services San Diego
Being in the IT business for almost two decades we manage to refine everything necessary to become secure and reliable managed IT services provider for time to come. Secure Networks is strategic IT partner for small businesses in San Diego County. Our team can develop custom, cost-effective, efficient IT framework and make you work without disruption. IT is growing day after day, but it hasn't to be complicated, expensive or robust if your managed IT services stand on a solid foundation. We are here to make that foundation rock solid, yet flexible. Our approach is kind a different from other San Diego IT companies. We don't fight fires; we like to be proactive and make sure our clients are focused on projects which bring them value and money. Let us take care of your
managed IT services in San Diego
; Consultative and mindful approach we cherish helped many businesses in San Diego area to overcome any IT challenge.

Managed Sevices // Desktop Support
Your computer has never felt safer! Imagine that you have a type of insurance, type of no-matter-what insurance that will get you covered for all hours spend recovering your computer to the previous glory.
Download desktop support app and let our techy fix problems remotely. Our
desktop support services
include, but aren't limited to OS installation and updates, Data protection and recovery, Software configuration and setup, Data backup, Virus detection and removal, Scheduled maintenance, optimizations and tweaks.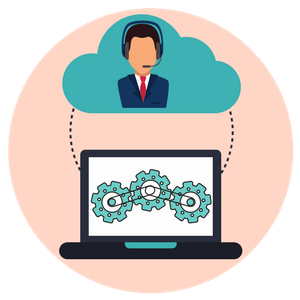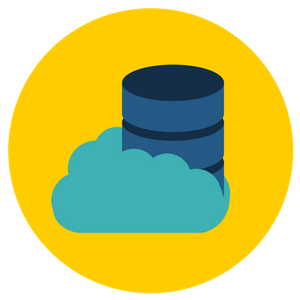 Managed Services // Server Support
Servers are a delicate piece of hardware. It is built to last and handle 24/7 workload, but as with everything in this world, proper maintenance is what will ensure the same level of performance throughout your server's life cycle.
Our server specialist will help you choose office server that is suitable for your business size, set up and configure server, take care of upgrades and security. Remote monitoring and maintenance are just a cherry on top of the cake. Migration, backups and disaster recovery are also included in monthly
managed network services
we offer. We treat each client the same way, regardless the server number.
Managed Services // Network Support
You manage your business, we'll manage your network – from A to Z. Or better to say our network support specialists will design office network, create safe virtual private networks (VPN), setup VoIP phones, create remote access points, do all the wireless and firewall setup and much more to make your office networking glitch free.
Same ethos we used for our desktop and server support, we integrated into
office network support
.
Switches, VLANs, routers, firewalls, Access Points
, are far from a destination unknown for our support team!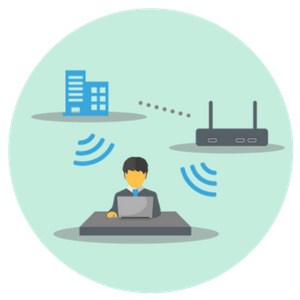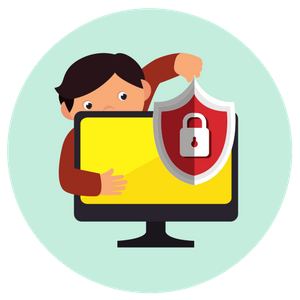 Managed Services // Cybersecurity
Having a lot of questions about security and safety of your emails or data? Are you striving towards getting a compliancy for your organization like
HIPAA or NIST
? Or you just need a few advices on how to handle the overall safety of your IT?
San Diego Managed IT services without security package are very limited. 43% of small businesses have been under some sort of cyber-attack. Most of them never recover from data loss. Get on the safe side and stop worry about sensitive data. Have a peace of mind knowing our cyber security experts work for you 24/7. As reliable MSP we include following solutions: anti-virus protection, firewall integration, biometric security and camera systems, and data recovery plan.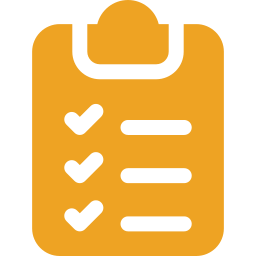 Free Assessment
We know that giving us one chance is all that takes to hire us. That's why offer a free on-site or remote assessment. Plus $99/h special (get to know us) for the first 4h from any of our services.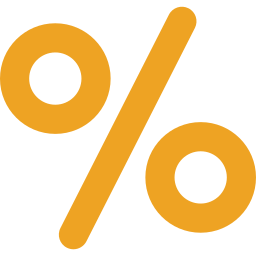 20%-off for Newcomers
We know your secret: you usually remember IT only after things go south. We offer a new customer discount, to help you think about it in time.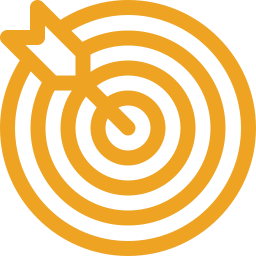 We'll be Where You Need Us
Our computer consultants, techs and engineers are available remotely, via phone, email, chat and our field techs will assist for on-site emergency.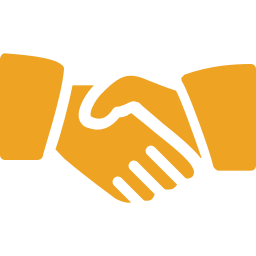 Rich Business Experience
Secure Networks ITC has been providing computer consulting and support for small and mid-sized businesses of various industries for more than 15 years.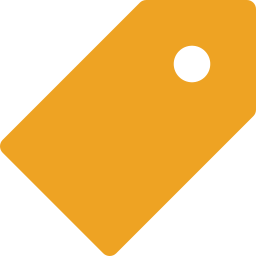 More IT at Better Price
We have simple options to choose from, not to mention prices that other San Diego IT Support companies only dream about.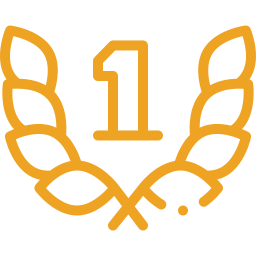 Cutting-edge IT Services
With hundreds happy customers under management, we know how to work your IT for success.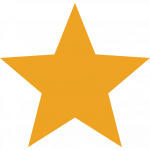 5-Stars Rated San Diego IT Support
We've worked with Secure Networks team to get us new website and hosting. Our business relies heavily on website as we run e-commerce business, and for that we need someone we can count on. Secure networks worked tirelessly to get us up and running and we highly recommend this company.
They helped us to migrate to a new server and are very helpful with any projects or questions we have. Their support is fast and very friendly.
We would like to thank the entire team of Secure Networks for a great cooperation. It's refreshing to have someone recognize your needs even when you don't know what they are. They knew instantly what would make our business running smoothly and impeccably. Patient, friendly, cost effective, and the most importantly, time-efficient. Way to go, guys!!! We're lucky to have you!
We just moved to Secure Networks, because we needed help with Office 365 migration. They have been amazing to work with. Team was very professional and responsive. A true business partner. Highly recommended.