local MSP San Diego // managed services for small business
As leading San Diego Managed IT Services provider, Secure Networks ITC offers variety of monthly packages that fits your business needs. Why choose MSP? If your business is growing, and you're looking to hire IT Company that will keep your IT infrastructure 24/7 operational with 0% downtime then MSP is for you. With flat fees per seat per month, you can plan your budget and rest assured that you're being taken care of without hidden fees or overcharges.



Manage Desktop
Priced per seat per month. Unlimited Support Options available. Send quote request or contact us below for more information.
Limited Plan
Unlimited Plan
Manage Network
Priced per seat per month. Unlimited Support Options available. Send quote request or contact us below for more information.
Limited Plan
Unlimited Plan
Manage Server
Priced per seat per month. Unlimited Support Options available. Send quote request or contact us below for more information.
Limited Plan
Unlimited Plan
Manage Security
Protection for all your connected devices with flat fee options. Includes software subscriptions.
Desktop Security Plan
Network Security Plan
Server Security Plan
3 Crucial Benefits of Managed IT Services in San Diego
We promise - we deliver. Helping small businesses with IT services through San Diego for almost 15 years, we've learned three things most important for our clients.
FAST RESPONSE
Contact us by phone or email, our response time is in seconds. No geek-language, no fancy IT lingo you don't understand – straight to the point problem solution!
FIXED FEE PRICING
No strings attached. Cut your IT cost with transparent and fixed monthly prices. No surprises, no hidden costs! Only 360-degree approach to computer support.
PEACE OF MIND 24/7
With our advanced monitoring system and unique proactive approach we identify and fix issues before they harm your IT system and computer network.
Why Choose Us as Your San Diego Managed Service Provider
Why? Simply put this way, to resolve problems before they cause downtime. We have knowledge, experience and we are fast enough to tackle any IT problems and furthermore help simplify your IT environment, intuitive, light, fast and rock solid.
---
Managed Servers and Desktops
---
San Diego Businesses in Portfolio
Managed Services San Diego
Being in the IT business for almost two decades we manage to refine everything necessary to become secure and reliable managed IT services provider for time to come. Secure Networks is strategic IT partner for small businesses in San Diego County. Our team can develop custom, cost-effective, efficient IT framework and make you work without disruption. IT is growing day after day, but it hasn't to be complicated, expensive or robust if your IT managed stand on a solid foundation. We are here to make that foundation rock solid, yet flexible. Our approach is kind a different from other San Diego IT companies. We don't fight fires; we like to be proactive and make sure our clients are focused on projects which bring them value and money. Let us take care of your
managed IT services in San Diego
; Consultative and mindful approach we cherish helped many businesses in San Diego area to overcome any IT challenge.

Managed IT Services // Desktop Support
Your computer has never felt safer! Imagine that you have a type of insurance, type of no-matter-what insurance that will get you covered for all hours spend recovering your computer to the previous glory.
Download desktop support app and let our techy fix problems remotely. Our
desktop support services
include, but aren't limited to OS installation and updates, Data protection and recovery, Software configuration and setup, Data backup, Virus detection and removal, Scheduled maintenance, optimizations and tweaks.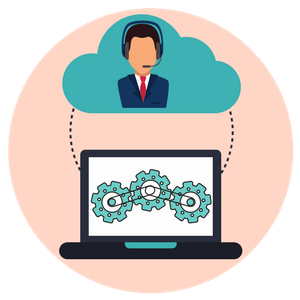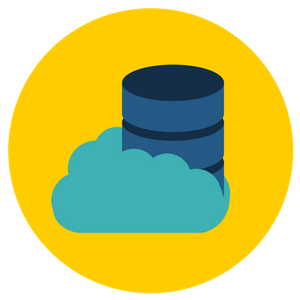 Managed IT Services // Server Support
Servers are a delicate piece of hardware. It is built to last and handle 24/7 workload, but as with everything in this world, proper maintenance is what will ensure the same level of performance throughout your server's life cycle.
Our server specialist will help you choose office server that is suitable for your business size, set up and configure server, take care of upgrades and security. Remote monitoring and maintenance are just a cherry on top of the cake. Migration, backups and disaster recovery are also included in monthly
managed network services
we offer. We treat each client the same way, regardless the server number.
Managed IT Services // Network Support
You manage your business, we'll manage your network – from A to Z. Or better to say our network support specialists will design office network, create safe virtual private networks (VPN), setup VoIP phones, create remote access points, do all the wireless and firewall setup and much more to make your office networking glitch free.
Same ethos we used for our desktop and server support, we integrated into
office network support
.
Switches, VLANs, routers, firewalls, Access Points
, are far from a destination unknown for our support team!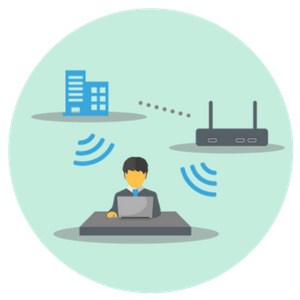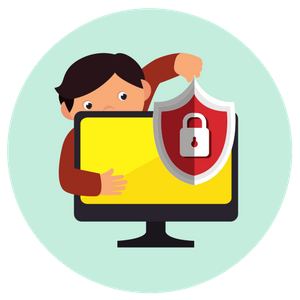 Managed IT Services // Cybersecurity
Having a lot of questions about security and safety of your emails or data? Are you striving towards getting a compliancy for your organization like
HIPAA or NIST
? Or you just need a few advices on how to handle the overall safety of your IT?
San Diego Managed IT services without security package are very limited. 43% of small businesses have been under some sort of cyber-attack. Most of them never recover from data loss. Get on the safe side and stop worry about sensitive data. Have a peace of mind knowing our cyber security experts work for you 24/7. As reliable MSP we include following solutions: anti-virus protection, firewall integration, biometric security and camera systems, and data recovery plan.
Why clients choose MSP services?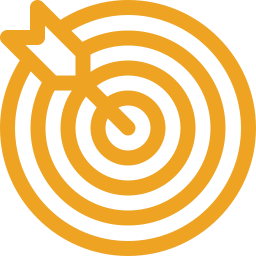 AlwaysWhere You Need Us
Our MSP consultants, techs and engineers are available remotely, via phone, email, chat and our field techs will assist for on-site emergency.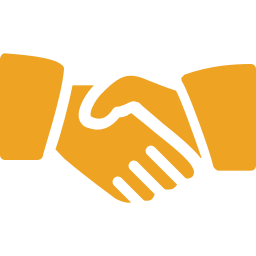 Rich Business Experience
Secure Networks ITC has been providing managed it support services for small and mid-sized businesses of various industries for more than 15 years.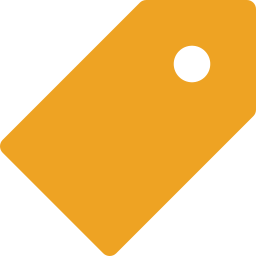 More IT at Better Price
We have simple options to choose from, not to mention prices that other San Diego IT Support companies only dream about.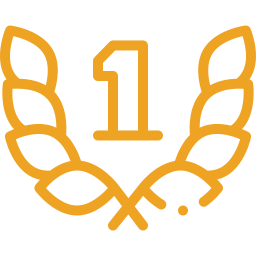 Cutting-edge IT Managed Services
With hundreds happy customers under management, we know how to work your IT for success.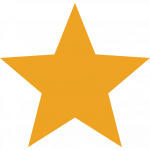 5-Stars Rated Managed IT Services San Diego
We've worked with Secure Networks team to get us new website and hosting. Our business relies heavily on website as we run e-commerce business, and for that we need someone we can count on. Secure networks worked tirelessly to get us up and running and we highly recommend this company.
They helped us to migrate to a new server and choose the appropriate Office 365 package. They were very helpful with any projects or questions we have. Their support is fast and very friendly.
We would like to thank the entire team of Secure Networks for a great cooperation. It's refreshing to have someone recognize your needs even when you don't know what they are. They knew instantly what would make our business running smoothly and impeccably. Patient, friendly, cost effective, and the most importantly, time-efficient. Way to go, guys!!! We're lucky to have you!
We just moved to Secure Networks, because we needed help with Office 365 migration. They have been amazing to work with. Team was very professional and responsive. A true business partner. Highly recommended.

San Diego Managed IT Services: What Is and How to Choose the Best MSP Provider?
When your business depends on technology, you need to make it a priority. It means that all the vital equipment and cybersecurity measures should be kept up and in place to ensure a 100% safe and reliable IT infrastructure. Not all businesses have enough resources to manage IT tasks by themselves or hire an entire IT department. And here is how
IT managed services
and outsourcing helps.
What is Managed IT Services?
Managed IT services mean that a company outsources particular IT functions to a third-party company, known as Managed Service Provider (MSP). These functions may vary from basic packages, such as keeping IT equipment and software up to date, to a complete IT service outsourcing. Many small and big businesses choose to outsource because they don't have enough capabilities or a trained IT team to support their tech equipment and deal with day-to-day IT challenges. It is an excellent way to take IT tasks off your plate and focus on your business without distractions.
Benefits of Managed IT Services in San Diego
Any business can benefit from managed IT services, regardless of its size and type.
Managed IT Services Foster Technology Growth
Technology is changing rapidly and getting more complex as time goes by. Employees depend on different devices that need to be monitored and supported to ensure their optimal function and enhanced security. With the right IT team by your side, you can keep pace with workplace technology and be sure that all the work laptops, computers, tablets, and phones are up-to-date.
Saves Your Valuable Time
By outsourcing your IT-related tasks to a third-party company, you can save your time and focus on your business's core objectives. Besides, a
professional managed IT service provider
won't let you wait but offer solutions quickly and efficiently. Time is money, remember.
Helps You Stand Out from Your Competitors
Even your competitors use managed IT services. Why should you wait then? Managed IT services available 24/7 allow smaller firms to compete against big companies and stand out from competitors. By having an experienced IT team in your pocket, you have the opportunity to innovate, generate profit, and gain a competitive edge.
Reduces Stress and Common Risks
Daily IT tasks can be quite overwhelming, especially for non-tech-savvy staff. Managed IT services will reduce the stress of creating and implementing security policies, scheduling backups, and tech stuff vital for avoiding downtime and revenue loss.
Makes Your Business Reputable
A significant benefit of leveraging technology lies in increasing the company's reputation. Advanced cybersecurity measures, the latest equipment, and smooth performance define a business's maturity and readiness to deal with day-to-day challenges.
Helps You Keep Up with Regulations and Compliances
Frequent changes in regulations and compliances can be frustrating. A professional MSP's assistance can help you keep up with
HIPAA, NIST, and DFARS
without getting confused. Most MSP services include comprehensive and affordable plans to help you be and stay compliant.
Allows You to Save Money in the Long Run
Hiring managed IT support services is more cost-effective than hiring an entire in-house IT department. Besides, most MSP companies offer unique pricing plans for your specific needs, without hidden expenses or overcharge.
What is Included in Managed IT Services?
The exact number and type of IT service usually depend on the business's preferences and IT capabilities. Still, the most common IT managed services third-party companies offer are: Data Backup Backup services can help you recover your data in case of accidental file deletion, cyber-attack, or any system failure resulting in data loss. By outsourcing backups to third-party companies, you can provide your files and database with an extra layer of security and prevent permanent loss that could cost your business a fortune. Help Desk Companies that don't have enough IT resources may rely on help desk solutions. MSP allows their clients to call an IT specialist to help troubleshoot the problems either on-site or remotely. IT Support IT support services are pretty helpful for small and mid-size businesses who seek comprehensive support and guidance at once. A highly experienced IT managed services provider will proactively manage and patch your work devices, providing insights into how your system works and what should be done to work better. Managed Network Security Desktop support services boast a wide range of solutions for OS installation and updates, data protection and recovery, software configuration and setup, scheduled maintenance and optimization, and other settings that boost your business desktop performance. Server Support The server is the Holy Grail of your business network, and it requires top-class maintenance and care to keep providing exceptional performance. An MSP provider can help you choose the most suitable server for your business size, set it up, upgrade it when necessary, and take care of its security. Migrations, backups, and disaster recovery solutions are commonly included in server support plans, allowing you to run your business with peace of mind. Cloud Services Flawless cloud services focus on planning, designing, implementing, and supporting cloud platforms, such as Microsoft 365, Microsoft Azure, and other popular cloud storage options. Managed Network Security By implementing a next-generation firewall and other advanced cybersecurity measures, an MSP delivers top-notch intrusion detection and prevention, virus and spam removal, content filtering, meticulous traffic analysis, and the examination of the most common network threats that could jeopardize your network safety. Network support specialists will design a safe office network, install VPNs, set VoIP phones, create remote access points, and secure all the vital components of your business network.
History of Managed IT Services
When computers and networks became a necessity in the business world, a single IT technician's help wasn't enough. The system based on hiring break/fix technicians became expensive and time-consuming, which soon led to what we today call managed IT services. Managed IT services were based on a proactive IT approach, conducting maintenance, upgrades, system monitoring, and troubleshooting problems within the company's network and eliminating them before they started. The most significant advantage of managed IT services was providing IT solutions remotely, with fewer resources and much more efficiency. Client satisfaction, consolidated resources, and cost-efficiency are some of the reasons why managed IT services are the most popular solution among large, mid-sized, and small businesses worldwide.
What is MSP Meaning?
Managed service provider (MSP) is a third-party company that provides IT solutions to other industries, regardless of their size and type.
Why Use Managed IT Services?
If you want to foster your company's growth and reputation, we suggest you opt for managed IT services. That way, you will reduce the risk of cyber-attacks, data breaches, server downtime, and other tech inconveniences that could put your company at risk. Besides, by letting someone else take care of your IT ecosystem, you have more time to focus on your business goals.
Why Choose Managed IT Services Over Break/Fix Companies?
The main difference between managed IT services and break/fix companies lies in proactivity. While traditional IT services come and fix your technology after you've broken it, managed IT service providers work on preventing problems from happening, keeping your systems secure and up to date 24/7. These days, the rise of cybercrime calls for proactive services and monitoring to prevent permanent damages, revenue loss, and other glitches that could jeopardize your company.
How to Choose the Best Managed IT Services San Diego Offers?
It takes time and effort to find a managed IT service provider that meets your needs, but we can help you narrow your options. After you've identified the IT services you need, don't hesitate to call us at (858) 769-5393 and start your IT journey with peace of mind.
Are There Managed IT Services Near Me?
If you are looking for a trusted MSP here in San Diego, reach out to
Secure Networks
and learn more about the services and pricing we offer. We are a local IT company that helps small and mid-size businesses keep their corporate network safe and functional. With us, you can focus on your business entirely, without distractions or time-consuming IT tasks.