Hire Top-Rated NIST Consulting Company in San Diego
San Diego NIST consultants from Secure Networks ITC can help you with all the rigmarole of becoming NIST compliant. We will help you understand the NIST cybersecurity framework and implement the most advanced cybersecurity measures to protect your sensitive data.
We have developed a unique approach to ensure our clients meet the latest NIST 800-171 compliance and embrace the best cybersecurity practices. With our help, you will be able to reduce security risks and implement a proactive risk assessment. For more information schedule consultation with the best NIST consultants in San Diego at (858) 769-5393.


Secure Networks ITC is IT Support company that provides best-of-breed
NIST consulting services in San Diego
. We have a long-standing experience helping small and mid-sized businesses understand and implement the most recent NIST standards, ensuring they stay compliant in the long run.
NIST Compliance Services in San Diego, California
Becoming NIST compliant is not your company's ultimate goal. Instead, it is just the first step toward protecting your organization's sensitive data from potential cyber threats and vulnerabilities. To ensure the utmost protection from the most advanced Internet scams, rely on a trusted managed IT service provider from San Diego –
Secure Networks ITC
. We can help your organization keep up to date with the latest NIST requirements, implement the most efficient cybersecurity practices, and operate in a 100% safe environment. Our stellar NIST compliance services include the following:
Get to know your business processes and requirements to identify the most suitable NIST publication for you
Run the initial assessment to determine the current compliance level
Present a comprehensive assessment report with a clear security plan
Show the roadmap for achieving compliance, milestones, and priorities
Take care of the process of enhancing your cybersecurity infrastructure
Monitor the security controls to make sure they're still efficient
Implement measures to protect your system from malicious code
Identifying and reporting any flaws in the system.
How We Can Help
We can help you understand, implement, and demonstrate your compliance in the following NIST 800-171 key areas:
Access Control
Awareness and Training
Audit and Accountability
Configuration Management
Identification and Authentication
Incident Response
Maintenance
Media Protection
Personnel Security
Physical Protection
Risk Assessment
Security Assessment
System and Communications Protection
System and Information Integrity.
Reasons to Hire Secure Networks San Diego NIST Experts
You must've met various companies that only offered solutions but failed to provide them. But Secure Networks ITC is not one of those. We deliver the most prompt and reliable IT solutions for all your IT concerns, including NIST compliance.
Why choose us? It's simple:
Consistent network monitoring, reporting, and removing cyber threats
Risk assessment and risk mitigation
Implementation of the best cybersecurity practices
Ensuring your organization is compliant with the latest NIST changes
Best pricing in San Diego area
On-site, email, phone, and chat support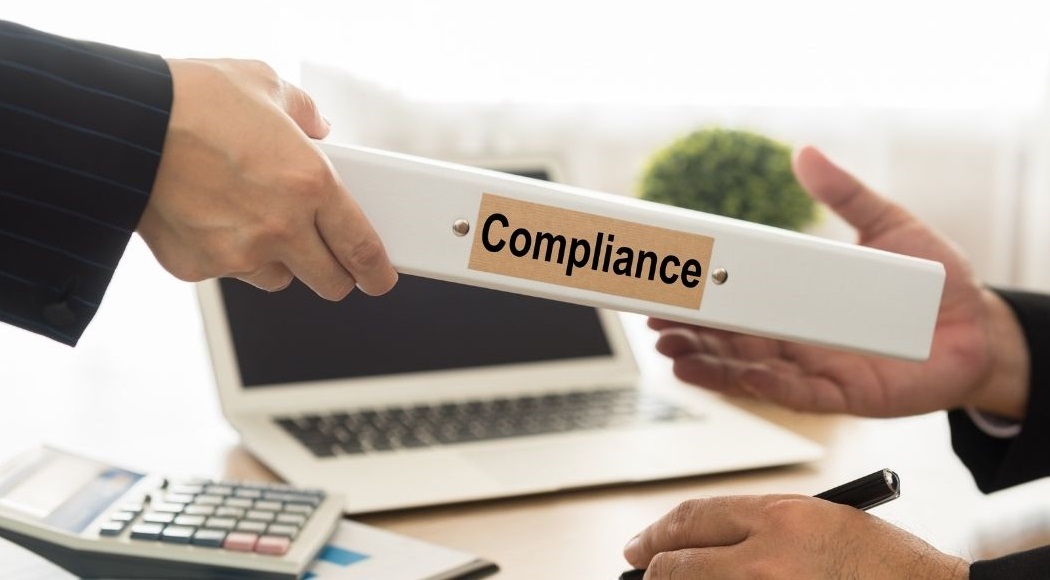 We Make San Diego NIST Compliance Easy
NIST framework provides the set of standards federal agencies should follow in order to manage and reduce cybersecurity risks. NIST security standards and guidelines apply to individual businesses and organizations, recommending the best cybersecurity practices for assessing cybersecurity risks. NIST guidelines offer advice for approaching password security and complexity. They are broadly used by federal institutions, agencies, universities, and businesses for over a decade. NIST standards are primarily designed for federal agencies, but any company that works closely with the government must be NIST compliant. For instance:
Government staffing agencies
Procurement service providers
Manufacturers selling stuff to the government
Manufacturers selling products to government suppliers
Universities and other higher learning institutions
Research institutions
Consulting companies
Service providers.
All the companies and institutions mentioned above need to comply with NIST requirements because they have access to sensitive information about their clients, customers, employees, students, etc.
In essence, any company that seeks collaboration with the Department of Defense (DoD), NASA, Department of Transportation , and similar federal institutions, must meet the requirements set by NIST 800-171. In addition, organizations should have more advanced security protocols and procedures in place to prevent the most sophisticated cyberattacks.
NIST standards not only ensure next-level protection of sensitive infrastructure from internal and external threats but also help your IT team safeguard the network from a broad range of malware, ransomware, and critical cyberattacks.
NIST 800 vs. NIST 800-171
The main difference between NIST 800 and NIST 800-171 is that NIST 800-171 standards refer to non-federal networks, while NIST 800 applies to federal organizations.
NIST Security Standards At-a-Glance
NIST risk management framework combines the best practices with industry safety standards that organizations use to manage the most common cybersecurity risks they face. The NIST risk management framework consists of the following rules – identify, protect, detect, respond, and recover.
IDENTIFY
To
identify
means to develop the organizational understanding to assess cybersecurity risks to systems, data, assets, and capabilities. It consists of the following:
Asset Management (ID.AM)
Business Environment (ID.BE)
Governance (ID.GV)
Risk Assessment (ID.RA)
Risk Management Strategy (ID.RM)
PROTECT
The
protect
rule refers to the implementation and development of the appropriate safeguards in order to deliver vital infrastructure services. It contains:
Access Control (PR.AC)
Awareness and Training (PR.AT)
Data Security (PR.DS)
Information Protection Processes and Procedures (PR.IP)
Maintenance (PR.MA)
Protective Technology (PR.PT)
DETECT
To
detect
means develop and implement adequate activities to identify a cybersecurity event. It includes:
Anomalies and Events (DE.AE)
Security Continuous Monitoring (DE.CM)
Detection Processes (DE.DP)
RESPOND
The
respond
function boasts the implementation and development of appropriate activities in order to react to a detected cybersecurity matter. It includes the following categories:
Response Planning (RS.RP)
Communications (RS.CO)
Analysis (RS.AN)
Mitigation (RS.MI)
Improvements (RS.IM)
RECOVER
Recover
is associated with the implementation and development of the activities to restore any services impaired due to a cybersecurity event. It involves:
Recovery Planning (RC.RP)
Improvements (RC.IM)
Communications (RC.CO)

What is NIST?
NIST (National Institute of Standards and Technology) is a non-regulatory federal agency within the US Department of Commerce. It was founded in 1901 with a unique goal in mind – to promote US innovation and industrial competitiveness by advancing technology, standards, and measurement science to improve economic security and enhance our quality of life.

What is NIST Compliance?
NIST compliance includes following the NIST guidelines and ensuring the organization remains in compliance. It helps protect the data from potential cyber threats and prevent it from being exposed in a way that affects national security.
---

How to Become NIST-Compliant?
Although the government does not offer an official NIST certification program, the organizations must ensure they're meeting all the necessary NIST guidelines. To do that, businesses need to go through the Certification and Accreditation process to make sure all the information systems are secure. While Certification is the process of examining and evaluating security controls that have already been established within the information system, Accreditation refers to the process of formally accepting the risks faced by the system. Keep in mind that your company may face fines or fraud charges if it fails to comply with NIST regulations. In addition, subcontractors who break the NIST rules will be removed from the project they're working on and excluded from the list of approved vendors.

What are the NIST Password Standards?
According to the NIST guidelines, passwords must be composed of at least 32 bits of data and hashed with a Password-Based key, a one-way key derivation function. Here are some tips for crafting a unique and difficult to crack password following the NIST recommendations:
8 – 64 characters
If possible, use special characters
Avoid sequential and repetitive characters, such as 123456
Avoid commonly used passwords (p@assword) or dictionary words
Avoid password hints.
---

What are the Phases of NIST Incident Response?
Incident response refers to a company's process of reacting to cyberattacks, security breaches, and server downtime. The NIST incident response consists of the four main phrases:
The Preparation phase refers to the work an organization does to prepare for incident response. It includes implementing the right tools and resources, training the team, and working to prevent incidents.
Detection and analysis involve detecting and assessing the incidents, and this phase is usually the most difficult.
Containment, Eradication, and Recovery focus on keeping the incident impact small and minimizing further service disruptions.
Post-Event Activity entails learning and improving after an incident has happened. Its goal is to prevent an incident from happening again. Unfortunately, this phase is often ignored.
Secure Networks ITC: Become NIST Compliant Quickly and Efficiently
Secure Networks ITC helps you elevate your standards and maintain the best cybersecurity practices and a safe IT environment. With our expert IT team, the process of understanding NIST compliance and implementing the best standards is a piece of cake. Request a free NIST assessment today and become a part of the Secure Networks family.