We are San Diego CMMC Consultants You Can Count On
Secure Networks ITC is a team of expert CMMC consultants you can rely on if your business must comply with the latest Cybersecurity Maturity Model Certification (CMMC) framework. As CMMC guidelines may be difficult to follow and understand fully, you should count on Secure Networks ITC cybersecurity experts to help you during the process.
If your company is working closely with the Department of Defense (DoD), you will be required to adopt certain cybersecurity measures and improve your current cybersecurity practices to make sure you've created a safe office environment for your sensitive business.
As a DoD contractor, you shouldn't let your cybersecurity infrastructure affect the quality of your business. Instead, let Secure Networks ITC perform the best CMMC assessment and help you meet all the CMMC requirements quickly and efficiently. Call us today at (858) 769-5393 and speak with our senior CMMC consultant about the best ways to enhance your IT ecosystem.


Secure Networks ITC delivers the best CMMC services for your small or midsize business in San Diego, CA. We help you establish a safe and entirely protected IT infrastructure inside your office, ensuring you understand all the CMMC requirements to maintain compliance in the long run.
CMMC Compliance Services in San Diego, CA
Becoming CMMC-compliant is a comprehensive process that includes improving your IT infrastructure and implementing practices to protect your sensitive information. For that reason, cybersecurity experts from Secure Networks ITC focus on creating a safe office system that repels the most advanced Internet scams and allows you to become CMMC-compliant. We'll lead your company through the latest CMMC requirements, implement the most effective cybersecurity practices, and ensure you do your job in a 100% safe IT environment. Our highly efficient CMMC compliance services boast the following:
Initial CMMC audit
A comprehensive assessment report
A clear security plan for becoming CMMC-compliant
The roadmap for achieving compliance
Improving your cybersecurity infrastructure
Ensuring your company stays compliant in the long run
Complete intrusion detection and response
Utmost endpoint protection
Efficient security incident response plan
Establishing multi-factor authentication for enhanced security
Why Choose CMMC Company in San Diego, CA?
Secure Networks ITC is a leading CMMC company in San Diego, California. We deliver what we promise, which is peace of mind knowing that all your business operations are done in a 100% safe and protected IT environment. San Diego DoD contractors choose us as their CMMC consultants for various reasons, including:
Proactive network monitoring, on-time reporting, and efficient cyber threat removing
Thorough risk assessment and risk mitigation
Employing the most advanced cybersecurity measures
Checking your current compliance levels and ensuring you're fully compliant with the newest CMMC changes
Competitive prices
On-site, phone, email, and chat support
24/7 available CMMC IT support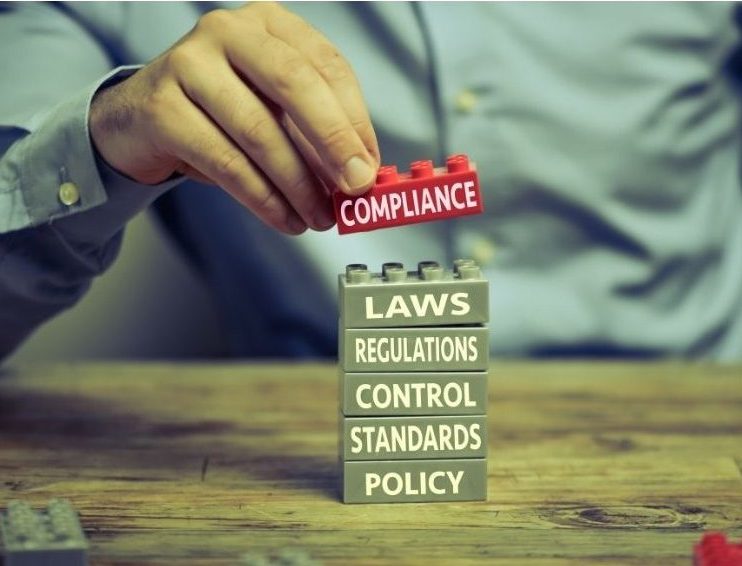 We Make San Diego CMMC Compliance Easy on All 5 Levels
CMMC framework has 5 levels, ranging from "basic cyber hygiene" at level 1 to advanced cybersecurity at level 5. In essence, each level refers to a higher amount of protection for sensitive data. Companies must achieve all the preceding lower CMMC levels in order to accomplish a particular CMMC degree.
CMMC Level 1
The CMMC level 1, also known as Basic Cyber Hygiene, includes basic cybersecurity measures for organizations that implement universally accepted security practices. This level boasts 17 security procedures a company must incorporate fully and efficiently.
CMMC Level 2
The second CMMC level is called Intermediate Cyber Hygiene, and it requires companies to employ standard operating practices, policies, and strategic plans to reinforce their cybersecurity program. In addition, all the procedures must be documented, and CUI should be accessed via a multi-factor authentication process. The second level includes 55 security practices more than the first level.
CMMC Level 3
Good Cyber Hygiene, which is the third CMMC level, requires organizations to implement controls that meet the NIST SP 800-171 Rev 1 requirements. Therefore, all companies that generate or access CUI should meet the third level of CMMC. Level 3 involves an additional 58 practices to defend the company's assets and CUI.
CMMC Level 4
Level 4 is also defined as Proactive Cyber Hygiene. At this level, a company should deploy advanced and sophisticated cybersecurity measures, review, and improve all the vital processes across the organization. Additionally, a company may adjust its protection according to the evolving TTP (tactics, techniques, and procedures).
CMMC Level 5
Advanced or Progressive Cyber Hygiene is achieved at level 5. Since this is the highest CMMC level, it requires companies to optimize their cybersecurity practices and defend themselves from APTs (advanced persistent threats). At level 5, an organization is supposed to secure the process implementation across the company.
What is CMMC Compliance?
Companies or contractors working closely with the DoD (Department of Defense) must comply with the Cybersecurity Maturity Model Certification (CMMC). The Department of Defense launched this comprehensive framework in order to protect sensitive data from sophisticated cyberattacks that occur frequently. CMMC compliance aims to set rigid standards for small and medium-sized businesses, determine priorities for safeguarding sensitive DoD information, and establish strong and secure cooperation between the DoD and industry in dealing with advanced cyber threats. CMMC focuses on protecting the two most vital types of information from unauthorized access or disclosure:
CUI (Controlled Unclassified Information): CUI is information created or owned by the government. It requires safeguarding according to the applicable laws and regulations as its loss represents one of the most severe risks to national security.
FCI (Federal Contract Information): FCI is provided by the government under a contract to deliver or develop a product or a service to the government. This information is not intended for public release.
Who Needs CMMC Certification?
All DoD contractors must achieve CMMC certification in order to deliver or develop a project for the government or the Department of Defense. This refers to all suppliers (including the foreign ones), item contractors, and small businesses. In addition, the CMMC certification applies to both DoD prime contractors and subcontractors to ensure all the contracts are fulfilled and realized according to laws and regulations. While certain CMMC certification levels will be obligatory starting in 2026, the DoD states that some companies will need lower certification levels, while others will need to comply with the higher standards.
3 Ways CMMC May Impact Contractors
It is believed that the Cybersecurity Maturity Model Certification may be a drastic change for DoD contractors as it has a significant impact on the industry's procedures. The change is more likely to happen on the 3 following levels:
1. Cybersecurity Will Become a Necessity in the Department of Defense Processes
All the contractors, subcontractors, suppliers, and small businesses working closely with the Department of Defense will be required to meet DoD cybersecurity standards, even though they weren't obliged to do it before. Despite its strict requirements, CMMC certification will help contractors in the following ways:
It prevents multiple agencies from performing security assessments on an entity simultaneously;
Independent assessment ensures that every contractor's cybersecurity is being reviewed in the same, equally efficient manner;
Unbiased third-party evaluations won't let organizations present their cybersecurity hygiene in a deceptive manner, reducing the cases of misleading claims.
2. Potential Disqualifications
Since contractors will fall under five different maturity classes with specific security obligations, the DoD will decide which companies should comply with which level. Therefore, organizations that don't meet the requirements of a specific certification level are at risk of being disqualified from the selection process.
3. Third-Party Auditing Agencies Review New DoD Contractors' CMMC Qualifications
From now on, the DoD will depend on third-party auditing agencies to assess their contractors' CMMC qualifications. Therefore, cybersecurity consultants will use their compliance expertise to lead contractors through the certification process by performing comprehensive analyses and continuous support to ensure their IT ecosystem is compliant and 100% secure.
CMMC Compliance Checklist: How to Become CMMC-Compliant?
Organizations and businesses dealing with CUI or FCI must achieve their CMMC compliance either by using their in-house resources or hiring a certified
cybersecurity company
to help them establish a safe and operational IT environment. Additionally, all DoD contractors will be required to get certification issued by an independent third-party assessment organization (P3AOs) that will evaluate the exact CMMC certification level the contractor meets. There are 4 necessary steps to achieve the DoD certification:
Implementation of an SSP (System Security Plan) and a POA&M (Plan of Action and Milestones);
Configuration of your current IT environment or building a new one according to NIST 800-171 r2 framework;
Moving your data to the cloud (Office 365 GCC High or another cloud solution);
Planning a budget for support requirements, system upgrades, outsourcing security, compliance, and MIS (Management Information System).
CMMC Timeline in a Nutshell
Here are the most important events in the CMMC timeline:
May 2019: CMMC draft & timeline announcement
January 2020: CMMC concept finalized
June 2020: Delayed CMMC start and scoring changes
September 2020: Second planned start date, which was also delayed
November 2020: CMMC becomes effective (Levels 1-3 defined)
2021 – 2025: New RFPs (request for proposal) begin to require CMMC certification over a 5-year phase-in.
CMMC Compliance Benefits
Aside from being eligible for defense contracts, CMMC-compliant organizations will:
Eliminate cyber threats that could affect national security
Mitigate the risk of data breaches that could cost over $3.5 million
Minimize the risk of insider cyber threats and establish compliance with other regulations like HIPAA, NIST, ISO, FISMA, or SOX.
Best CMMC IT Support & Consulting for San Diego DoD Contractors
Cybersecurity threats are becoming more frequent and more dangerous. This calls for a stronger IT environment, enhanced cybersecurity measures, and compliance. Rely on an experienced team of CMMC consultants from Secure Networks ITC to perform a comprehensive CMMC audit and deploy the best cybersecurity practices in your office. Call us at (858) 769-5393 to start opening new, fruitful opportunities for your business.