San Diego Remote IT Techical Support Services
Contact our Remote Tech Support in San Diego via phone or email, and you will get prompt action from a Microsoft certified specialist. You will speak with a motivated person who cares about solving your computer problem and who will do everything to do it immediately. We fix IT problems remotely within 30-60 min. Call us today and try our remote tech support services for small businesses.


We Remotely Login > We Fix > and We Logout
Remote technical support is the most favorable tool used by every IT technician around. It is the fastest and easiest way of accessing workstations of many regardless of your location. How we do remote IT support? Our IT guy simply connects to your computer remotely, locate the problem, fix and log out. Simple as that, the solution is just a few mouse clicks away from you. So, relax and watch how all your IT problems vanish in front of your eyes. When you contact our Remote Tech Support team in San Diego via phone or email, you will get a prompt action from a Microsoft Certified Specialist. You won't have to wait for hours or even days for your problem to get solved, as most of them will be solved within 30 – 60 minutes. Herer are a few formance indicators for Remote tech support team from May 2021.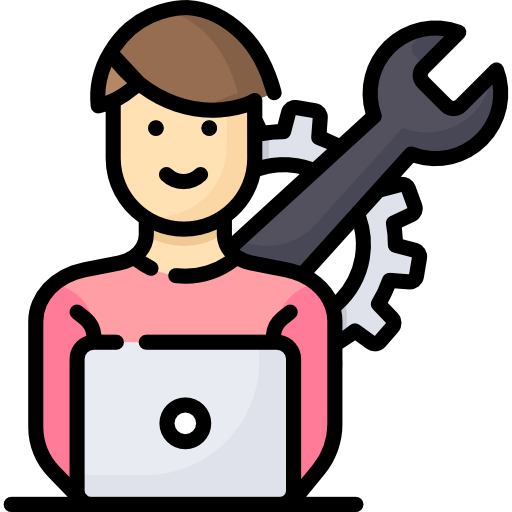 ---
Average waiting time on phone
How we manage to have great KPI's like this? There is no magic here. It is all about hard work and experience. Did you know that some of our senior IT specialists have two decades of experience? Take an advantage and employ local
San Diego IT company
with
A+ BBB rating
.
Dell, Microsoft, Cisco, Lenovo, VMWare, and Bitdefender
have recognized our professionalism and desire to help every client, thru official partnerships and reselling programs. This means that you'll get remote services and equipment at highest professional standards, in shortest period and within your budget.
Remote Tech Support Services in San Diego, CA Include
Remote computer work can be basically divided into remote server administration, remote desktop administration and remote network support. Main tasks that we can do remotely are: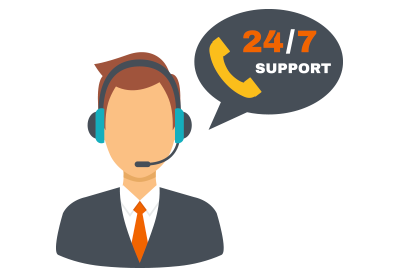 Configure your network device (printers, NAS drives, etc.);
Create new domain users and set up a workstation for that users;
Create cloud backups;
Run diagnostic and maintenance;
Remove viruses and annoying spam;
Software and OS installations, updates and patches;
The configuration of many different servers (Exchange, SharePoint, Windows Server, NAV);
Server migrations;
Configuring remote access and VPN;
Solve issues of your workstation or server.
Most of our managed IT services can be done remotely. Since you don't need to wait for on-site support, you'll save time and money.
San Diego Remote Tech Support : Plans & Prices
Working with clients in different industries for more than 15 years gave us unique opportunity to realize the most important things you need regarding IT. We deliver a simple and fast IT solution and in-depth help when you need it. Secure Networks ITC consulting team has something special for all SMB in San Diego – unlimited tech support for your server, network, and workstation at a flat rate. Why pay hourly when you can have unlimited monthly support.
The main difference between Limited and Unlimited would be the number support hours included in the price of the plan. Unlimited plan (recommended) is focused on ensuring that the cost of the maintenance will never exceed the price of the plan. The Limited plan is intended for small businesses with a simple IT system. It will provide you with proactive maintenance and monitoring, but at the limited support hours. If that number exceeds the plan, you will be charged for the additional labor. Both plans come with regular maintenance intervals and periodical inspections, along with advanced monitoring of complete business IT system. Custom plan? No problem! If your business computer ecosystem depends on tons of personalized factors don't worry. We'll create a custom plan for remote support (no matter if it is scheduled or not) that will work especially for your business model.
San Diego Remote IT Support : Benefits for Small Businesses
Here are the major advantages of our remote technical support:
Fast & efficient service, you just need to call, regardless of your existing location,
Cost effective, we don't need to come to your location,
Secured and encrypted remote sessions for high data security,
Email and phone support available 24/7.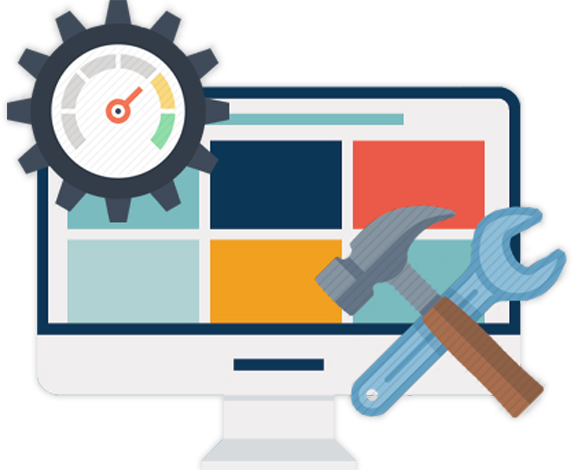 How to Connect Remotely?
In just a few easy steps and no more than 15 seconds, we can establish a secure and fast connection with your workstation or server.
1. Go to http://remoteconnect.co/
2. Click Start New Session and type in your name

3. Allow software installation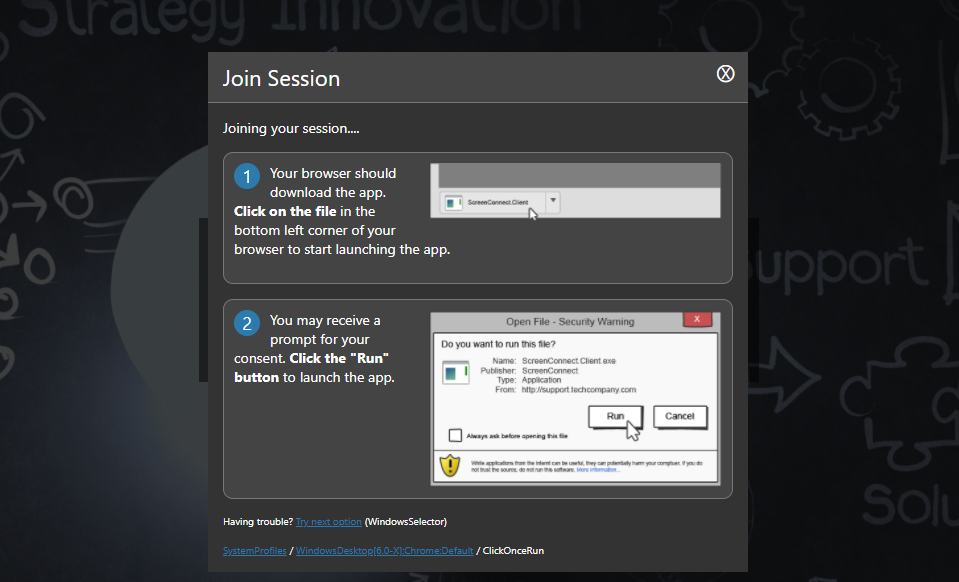 4. Find S icon next to the watch in the right-hand bottom corner and start a chat with our IT guy.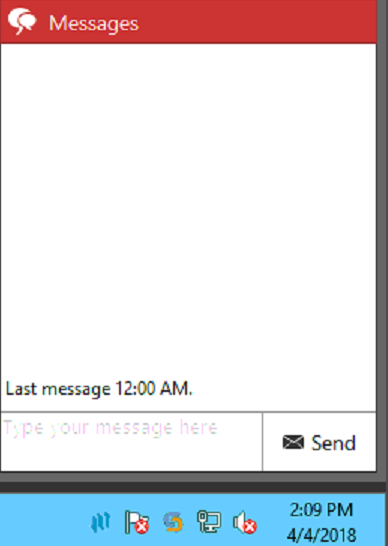 5. Grab a coffee or soda and watch how we resolve your problem.