Best IT Support for Startups in San Diego, CA
Managed IT Service for Startups in California
Technology has significantly shaped and influenced businesses in San Diego in a way we couldn't have imagined just a few years ago in today's digital era. From employee management to customer service, it has transformed the way businesses operate. Additionally, high-performing IT teams and efficient IT support for startups in San Diego have contributed directly to the growth and innovation of companies.
Startups, especially those with limited resources, can find it stressful and expensive to build, optimize, and enhance an in-house technical support team. In addition, outsourcing your IT operations is frugal for your budget and can help you reshape your business landscape in less time.
Secure Networks ITC delivers high-efficient IT support for startups in San Diego, CA. We can help you remotely or onsite with any IT services, managed IT service, IT consulting, office networking, IT compliance and networks and cybersecurity services. For more information about our services, get a quote or call us at (858) 769-5393.


IT Services for Startups in San Diego
IT CONSULTANCY FOR STARTUPS
The right advice can help you design and implement cost-effective IT solutions to improve your growing business's performance. Infrastructure systems drive information technology. Using focused advice and an IT strategy from Secure Networks ITC, you can boost your business's performance.
CYBERSECURITY FOR STARTUP BUSINESSES
Every business' data is extremely valuable, so cyber security threats are incredibly common. Secure Networks ITC can keep your digital data safe, and guard your office network from cyberattcks. We also help our clients become IT compliant through comprehensive cybersecurity analysis and consulting.
STARTUPS MANAGED IT SERVICES
Your business's technology will be optimized, and Secure Networks will reduce downtime. Our IT services in San Diego can be tailored specifically to your job's needs. We will allow you to concentrate on what you do best with flat rates. You can plan without worrying about extra costs because we offer flat-fee plans for unlimited IT support.
Find out Further Info About San Diego Startup IT Support
Managed IT Services for Startup Business
As a startup, you should not worry about IT because you have many other important things to handle. We have helped alleviate some pressures and free up time for many startups in San Diego County. Our goal is to help you scale quickly, provide computer support, and ensure that the core focus remains on product development and growth. Our IT experts are here to manage your IT fully. Therefore, your team will be able to concentrate on what they do best. This list summarizes the top financial and business benefits of managed services with Secure Networks:
No server and network downtime
Agile IT environment
Saving time and money
Cutting operational costs
Round-the-clock IT support
Keeping data and security safe
Industry-specific technical expertise
Backup & Disaster Recovery
Preparedness is essential for businesses. Planning for business continuity is rational despite its rarity. Data and processes are critical to a company's functioning. In that vein, Secure Networks reviews business continuity and disaster recovery plans with all clients.
We provide enterprise-level protection tailored to fit your organization's needs at an affordable price. The services Secure Networks offers are the following backup options:
Cloud Backup: The best thing about this method is that you can do it as often as possible. Files and folders can be stored using the available storage space on a cloud server.
Off-site backup: You can conduct an off-site backup according to your business' needs weekly or monthly.
On-site backup: Besides storing backup data onsite, business organizations also store data offsite. Backups of the data on the server can be made to an external hard drive so they can be retrieved when needed.
Cloud Computing for Startups
Your company's growing needs can be met with easy, flexible, and affordable cloud hosting services from Secure Networks
ITC, a Microsoft Cloud Solution Partner. Our Cloud services are tailored to your industry, allowing us to meet all regulatory and security requirements while understanding your exact needs. Cloud solutions (Microsoft 365 and Azure) facilitate the purchase, maintenance, and troubleshooting of startups' operating systems and applications, whether they are in a public, private, or hybrid cloud environment. By using Cloud computing, your company can utilize technologies that might otherwise not be available, such as networking, storage, databases, servers, and other resources over the Internet.
Secure Networks uses these cloud platforms to enhance your growing business' connections:
Microsoft Office 365: Employees can interact with their mobile phones and the Internet using cloud-based Microsoft Office apps like Word, Excel, Outlook, PowerPoint, and even Microsoft Teams. These applications can also be used on mobile devices.
Microsoft Azure: Through this hybrid cloud solution, every business has access to various features. Startups can use the Microsoft Azure solution without worrying that their sensitive and confidential data will be stolen since it is secure.

Cybersecurity for Startups in San Diego
Despite the benefits of digitization, it has also played a role in spreading cybersecurity threats.
Cybersecurity
disturbances have risen sharply over the past decade. The best way to safeguard enterprise data is to establish a robust cybersecurity program that keeps them vigilant. Hence, you can concentrate on growing your business rather than worrying about spotting and preventing threats. Beyond cybersecurity services, we offer comprehensive cybersecurity analysis and compliance consulting to ensure that your system is protected using the best procedures.
Hardware Deployment with Secure Networks ITC
Many startup organizations deploy new hardware every three to five years as their current hardware wears out and becomes outdated. Even the most competitive company's most professional IT department can be overwhelmed by hardware deployment. Secure Networks' expertise lies in recommending, selling and installing on-premises hardware like servers, desktops, network gear and laptops for our customers. We are authorized Microsoft, Dell and Cisco, and VMWare partners. Get the best price and support for your new server – call our sales reps today!

IT Consultancy Services for Growing Company
Security Networks ITC's professionals tailor technology solutions to your specific needs. We offer many IT Consulting services that boost the performance of growing organizations. Our experts assess your existing IT environment, identify gaps, and suggest technology strategies to complement your overall business process perfectly. As your IT partner, we work closely with you and your team to understand your goals, current business processes, and current capabilities and provide solutions to optimize your results. Business application development, data insights, cloud computing, and cybersecurity are some of our services. As a result, we measure, report, and improve your technology strategy as we go. Our services include:
Cloud consulting
Network consulting
Security consulting
Technology consulting
IT Compliance Consulting for Startups
The
NIST
,
HIPAA
,
DFARS
and
CMMC
compliance processes should not be complex, lengthy, or expensive. Our expertise is to comply with HIPAA/NIST regulations and follow regulations without headaches. To help you be and stay compliant, Secure Networks ITC will put together a comprehensive plan for assessment, deployment, and maintenance.
CMMC Compliance: CMMC determines whether an organization has the security necessary to handle controlled or otherwise vulnerable data. All individuals in the DoD supply chain are subject to CMMC, including contractors who interact exclusively with the DoD and any subcontractors.
DFARS Compliance: As part of DFARS compliance, defense contractors and suppliers need to follow cybersecurity regulations to win new DoD contracts. This compliance is now required for all aerospace and defense companies.
HIPPA Compliance: Healthcare providers are required to comply with HIPAA. This includes hospitals, doctors, clinics, psychologists, dentists, chiropractors, nursing homes, and pharmacies.
NIST Compliance: NIST compliance refers to compliance with one or more NIST standards. Under the Department of Commerce, NIST is a non-regulatory organization. One of its primary responsibilities is to develop industry-specific standards. Any government agency or state agency that processes, stores, or transmits potentially sensitive information must comply with NIST compliance standards.
Microsoft Office 365 for Startups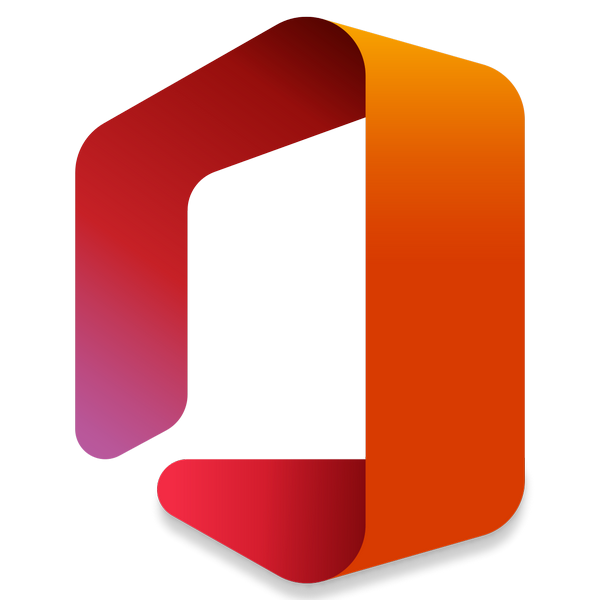 Microsoft Office 365 helps startups in the early stages of development by providing cloud-based software solutions. Office 365 suite offers many solutions to simplify IT and communication processes. Along with Outlook, Word and Excel, you will also receive OneDrive storage and Teams as part of the package.
Secure Networks ITC is Microsoft Cloud Solutions official partner. Below are essential Microsoft Office 365 advantages over other office suites :
The suite of Office programs (Teams, Outlook, Word, Excel)
File storage that is safe and secure with OneDrive
No hidden charges - flat rates per month
Streamlined compliance
Automatic applications update
Enhanced security
Visit
Microsoft 365 Support
to learn more >>>
Networking for Startups
Management and employees must have access to the
office network
, including email servers, VPNs, routers, WiFi, VoIP phones, firewalls, switches, and routers. Office networks allow them to share files, send emails, and communicate. Below are just some of the office network management services e offer:
Setting up wireless and a firewall
Server maintenance and virtualization
Office network design and cabling
VOIP telephony system installation
Remote access point creation
Onsite IT Support
An experienced professional from Secure Networks ITC is always ready for
on-site IT support
in an emergency. We can send a field technician to your office in San Diego, CA, in the case of an emergency. Whether you need quick installation or critical repairs, our field-support technicians will help you ensure your business keeps running.
Remote IT Support
Secure Networks ITC's IT experts actively monitor and respond to downtime events using
remote network monitoring services
. Additionally, we monitor your network assets outside of your regular working hours, such as overnight, weekends, and holidays. You can reach us by phone, email or chat.
Marvelous IT Support for Startups in San Diego, California
Secure Network ITC helped many startups in San Diego streamline and scale their IT. We are committed to providing excellent customer service, and our team is 24/7 ready to help you ensure that your computers and server run smoothly and without vulnerability to malicious cyberattacks. You can reach us at
(858) 769-5393
for more information about IT services tailored for all of you who want to develop a scalable business model.