Hotel IT Services in San Diego
Managed Hospitality IT Services
Staying competitive in the hospitality industry means integrating your services as quickly as possible to meet customer needs. Hospitality IT systems are therefore not allowed to lag. Thus, many San Diego hotels, motels, inns, and B&B have worked with Secure Networks to improve their IT infrastructure to keep pace with changing technology and provide their guests with excellent service.
The more your enterprise grows, the more IT headaches you will have. It's not just about supporting basic business functions but also about providing unique experiences for guests, which can often be overwhelming to manage and secure. To ensure your real-world assets are prepared for any event, you must also ensure your branded digital assets, like online booking, are operating at peak performance.
Our round-the-clock hotel IT support in San Diego will help you create a custom plan of action to fit your budget and meet your goals, whether you are looking to upgrade your hardware and equipment or troubleshoot connectivity or network downtime. Whether you need hospitality IT support or managed IT services for hotels, we can help.
If you would like a quote for our remote or onsite IT service for hotels in San Diego County, you can call Secure Networks ITC at (858) 769-5393.




]
Hotel IT Support in San Diego
CYBERSECURITY FOR HOTELS
Cyber security threats are incredibly common in hotels, as hotel data is extremely valuable. Keeping your brand safe, building trust, and reducing legal risks are what we can help you with your cybersecurity plans in San Diego hotels. Through comprehensive cybersecurity analysis and consulting, Secure Networks also assists our clients in becoming IT compliant.
HOTEL IT CONSULTANCY SERVICES
In the IT industry, infrastructure systems are the primary source of revenue. You can reach new heights with the right advice for designing and implementing cost-effective IT solutions. You can boost your hotel business's performance with focused advice and an IT strategy from Secure Networks ITC.
HOSPITALITY MANAGED IT SERVICES
Only hotels with well-managed IT services can scale and succeed. Your hotel computers will run smoothly when a highly specialized team handles them, allowing your employees to give their attention to their core competencies. With us, you can delegate IT tasks to our highly technical team and at the same time control costs.
HOTEL NETWORKING
Both employees and guests use office and room networks to send emails, use VPNs, receive VoIP, use Wi-Fi, and operate routers and firewalls. When staying at your hotel, your guests expect fast, easy, and reliable internet connectivity. Hence, computers are essential for being fast, secure, and reliable. To ensure that your guests enjoy great service and return frequently, we will assist you with your complex network and connectivity challenges.
Discover More About San Diego IT Support for Hotels
Backup and Data Recovery
Every hotel is susceptible to server failures or data loss, whether they are caused by human error, natural disasters, blackouts or cyberattacks. When disaster strikes, many hotels' documents and information are in one place, increasing
the risk of losing all
of them. Secure Networks' professionals develop a custom continuity plan to protect you and your organization, offering many data recovery options.
Our data backup
and recovery services guarantee continuity of your hotel business after a potentially catastrophic event. Whenever an unexpected event arises, we quickly restore your data so that you can resume your normal activities. Some of the backup & recovery options we offer are:
Cloud Backup: This is probably the best method since you can do it as often as you want. Files and folders can be stored on a cloud server using the available storage space.
Off-site backup: In accordance with your hotel needs, you can perform off-site backup weekly or even monthly.
On-site backup: Hotels are used to store backup data onsite. The data on your server can also be backed up to a hard drive external to the server so that you can restore it to a previous state at any time.
Cloud Computing
Selecting the right cloud environment mix for your hotel lies in your cloud expertise, whether you use
public, private, or hybrid cloud environments
. Our team of experts helps you figure out which cloud solution is best for your business. No matter how much storage space you need to add or how flexible you need your staff to be, the cloud can help.
Cloud computing
streamlines operations in the long run, and integrating your solutions and ensuring they work smoothly can be a challenging and time-consuming process. Taking the headache out of cloud migration and deployment, we provide your business with a reliable cloud solution. Furthermore, our IT engineers will architect and monitor your cloud environment once it has been implemented with the intention that you can enjoy the benefits of cloud technology and applications. To improve your hotel's connections, Secure Networks utilizes the following cloud platforms:
Microsoft Azure: Hotels can access a range of features through this hybrid cloud solution. Since the Microsoft Azure solution ensures data security, hotels can use it without worries about someone stealing their guests' data.
Microsoft Office 365: The cloud-based Microsoft Office apps, such as Word, Excel, PowerPoint, Outlook, and even Microsoft Teams, make guests interact using their mobile phones and the Internet easier. Also, all the apps are mobile-friendly.
Cybersecurity for Hotels
The cyber landscape is constantly changing, and our cybersecurity consultants help you navigate it. Any hotel's safety and efficiency are compromised without adequate expertise and resources to build the necessary defenses. Hoteliers in San Diego can utilize our cybersecurity services by providing the right people, processes, and platforms. We install the latest firewalls and software updates to ensure that hotel guests' transactions are secure. Secure Networks also offers spam and email protection and HIPPA compliance assistance. Additionally, we will monitor your network continuously and round the clock to prevent malicious intent from infecting your system.
We offer the most secure cloud and data security, so you can trust us and feel confident knowing your data is safe. Regardless of how the environment is set up - in the cloud, on-premises, or hybrid - the protection is continuous. You must have an anti-virus program installed on your computer, and you can count on us for that.
Hotel IT Consultancy Services
IT consulting entails providing expert wisdom and skills to strategically plan a hotel's network and system deployment, use, advancement, and support of software, hardware, cloud solutions, and cybersecurity processes to achieve business objectives and overall growth. The experts at our IT firm analyze a client's business requirements and recommend technology solutions specific to the client's business capabilities and operational success.
Secure Networks' IT consultants set up a strategy to meet your hotel's needs, wants, and budgets to maintain security and efficiency. Here's what we offer:
Technology consulting
Network consulting
Security consulting
Cloud consulting

Managed IT Services for Hotels
Secure Networks provides
managed IT services in San Diego
tailored to your hotel business needs. We aim to provide you with cost-effective, customized IT solutions tailored to your business needs. Our managed services are ideal for hotels needing a complete IT solution, cloud services, backup, storage setups, etc. Our company's managed IT services include:
Managed security IT services: We monitor and control the network around the clock, protecting you 24/7. By detecting and blocking all malware before it runs, we'll ensure that nothing disrupts the normal operation of the network.
Desktop Managed IT services: Among our desktop support services, we install and update your operating system, install software, back up data, identify and remove viruses, as well as maintain and optimize your computer.
Network Managed IT services: Keeping your network secure and intact is part of this responsibility. It includes VPN and VoIP telephony installation and router and firewall configuration.
Server Managed IT services: It is useful for configuring and upgrading your server and ensuring its security. We also perform server migrations, backups, and disaster recovery.
Managed IT aims to prevent data loss, ensure up-to-date security, provide onsite support when needed, and enhance productivity with the latest software and IT tools. As a result, our clients can focus on their businesses while we handle the details of IT solutions. Managed IT specialists can keep your business ahead of the game and away from disasters as technology changes at an increasing pace. Secure Networks can provide you with peace of mind by managing your IT. You'll see the following benefits when we're involved:
Quicker computer support
24/7/365 service support
Flat IT cost per month
IT compliance consulting
Lower or no downtime
IT professionals ready to help any time
Cybersecurity services at highest-level
The following are reasons why our hotel IT services would benefit yours:
Managed IT services have both limited and unlimited scope
Partnership with MS, Dell, Cisco, Lenovo, and Bitdefender
Flat monthly rates, no extra charges
BBB verified our track record
Around-the-clock availability
No contracts to bind you
We are insured IT company
Microsoft Office 365 for Hotels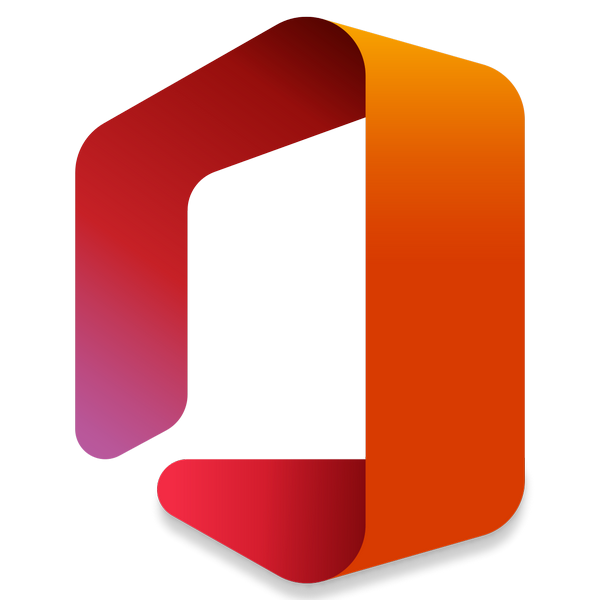 Keeping up with the latest Microsoft 365 features and updates can seem like a full-time job for your IT department. Let our Microsoft 365 support services handle the heavy lifting so you can significantly reduce inefficiency in your hotel team's workload - without sacrificing the platform's best features. Our experts will manage the vast number of Microsoft 365 email hosting features. We can handle most routine maintenance and updates so that you can focus on more important tasks, such as your hotel-related work. OneDrive, Office Suite, and Skype for hotel business are included in Security Networks' Microsoft Office 365 package.
Here is the list of benefits of Microsoft Office 365:
Work better together (Excel, Outlook, Teams, Word)
Unlimited Microsoft 365 Support
Flat rates - no hidden costs
Compliance simplified
Unparalleled uptime
Automatic updates
Increased security
Learn more about
Microsoft 365 Support
>>>
Office Networking for Hotels
Guests and hotel employees rely on the hotel's network of email servers, VPNs, VoIP,
fast Wi-Fi, routers, firewalls, and switches
. Computer networks make sharing files, sending emails, and communicating easy. Hence, both hotel staff and guests need to have fast, secure, and reliable computers.
Networking
, however, can be complicated. Here are some ways Secure Networks can help:
Remote access
Firewall and wireless setup
Network design for offices
VoIP telephone systems
Office relocation
VPN firewalls
Virtualization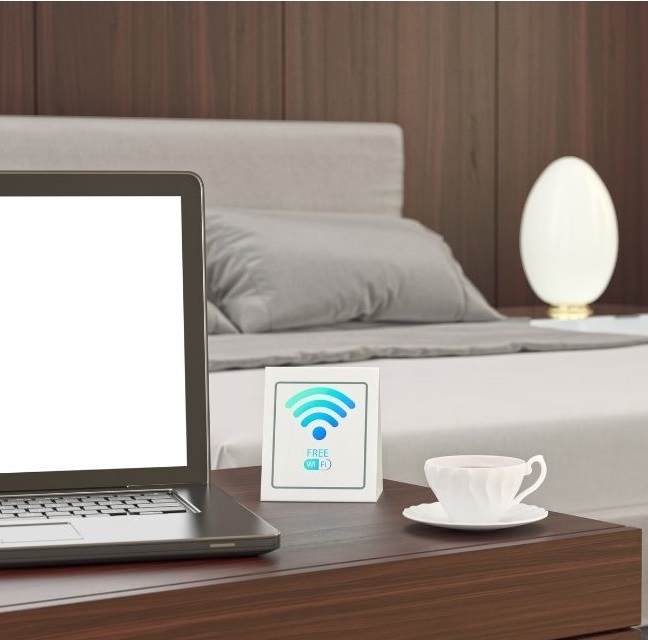 On-site IT Support for Hotels
When unexpected problems arise with user access, email disruptions, network outages, and servers, your hotel business can be left shipwrecked. In such cases, you need quick-fix technicians. Our IT support team can provide
onsite assistance
even if a remote solution is not feasible. You can rely on Secure Networks for fast resolutions, budget-friendly support, and IT experts on call in San Diego.
Remote Hotel IT Support
Remote technical support
is the preferred method of all IT technicians. The service allows us to access workstations regardless of our location. Our IT guy connects remotely to your computer
to identify the issue, fix it, and log off
. Let your IT problems melt away. Our Microsoft certified specialist will respond forthwith when you contact us via phone or email. There are no waiting hours or days because most issues are resolved
within 30 - 60 minutes
.
Count on the Most Reliable IT Company in San Diego, California
Understanding the complexities of hotel IT solutions is important to
Secure Networks ITC
. Our deep experience and understanding of the hotel industry mean we can quickly fix your technology issues and ensure your team remains happy, engaged, and focused on providing your guests with a positive experience. Secure Networks' goal is to simplify your hotel's service agreements so that you can focus on what's most important to you. You'll get practical, live support for your
IT troubles, cloud computing, data recovery, cybersecurity, and hotel IT management
. You can get all the benefits of San Diego County's best managed IT services for hotels by reaching out to us at
(858) 769 - 5393
.