What is a Consulting Firm and How Can It Help Your Business Grow?
We all want to improve our business performance somehow, but sometimes we're not sure how to do that. Luckily, the development of firms that offer advice regarding business progress has helped many industries grow, and whenever you feel like you're stuck, don't hesitate to seek their help. The firms that offer such advice are known as
consultancy
or
consulting companies
, and they are aimed at different industry branches. That said, you can ask for consulting regarding engineering, architecture, recycling, IT, marketing, and for any other spheres that are related to your profession. In the following sections, we'll present you the different types of consulting, their purposes and benefits.
What is Consulting?
In a nutshell, consulting is the business that's aimed at providing expert advice to a specific group of people. A person who's in charge of advising is called a consultant, and he/she is supposed to have a certain level of expertise that a particular group of people finds valuable. So, why business people hire consultants?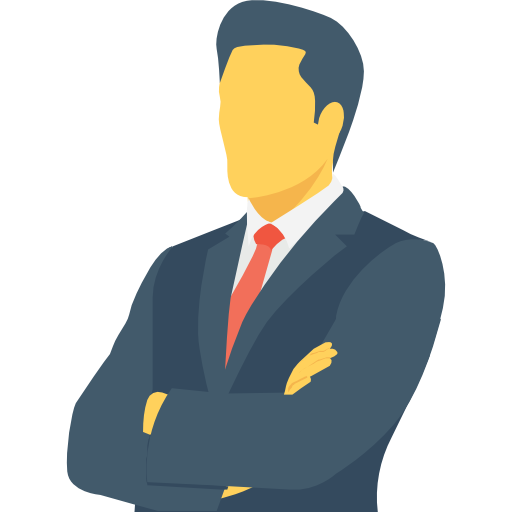 They can't figure out how to reach the business goal on their own
They have a general idea, but they're not sure how to develop it to get to the goal faster
They want to save time and effort by following a proven and efficient system
There is nothing bad in reaching for some extra help when it comes to better business performance. In fact,
it's recommended
.
What Do Consultants Do?
The primary goal of consultants is to help their clients fix the problems, make operations more efficient, cut costs, or anything that a client needs. The consultants are mostly a part of a larger group, which is called a consulting company, which is a third-party firm that answers the clients' concerns that vary from the most basic questions to the most complex ones that include in-depth thinking. Such companies are paid for their services, and they are supposed to identify and solve any problems that could prevent clients from performing their business.
What are the Basic Types of Consulting?

There are three main types of consulting, and they are:
Management consulting
Corporate consulting
Independent consulting
Let's break them down:
Management Consulting
Management consulting
is the most prominent type of consulting, and it's dominated by large firms such as McKinsey, Bain and Boston Consulting Group. Such firms are mostly hired by enterprises that want to improve their strategy and operations or manage business events like
mergers
and
acquisitions
. The 5 main types of management consulting are:
Strategy consulting – Firms that provide help regarding strategic management are able to consider every possibility and probability and provide an efficient solution based on comprehensive data analysis.
Operations consulting – This type of consulting is aimed at businesses that want to optimize their operational process, including increasing efficiency, cutting costs, improving quality, etc.
Financial advisory – Consultants that offer such services will help their clients legally reduce the tax bill, improve cash flow, and take advantage of investment opportunities that'll provide the highest return.
Human resources (HR) consulting – HR consulting will ensure human resources serve clients in their best interests. The most prominent services offered by such consulting firms are recruitment, leveraging employees' performance, pension plan, legal matters, etc.
Risk and compliance consulting – These companies will detect and prevent any violation of governance, including fraud, abuse, or discrimination. They can also protect organizations from fines and lawsuits.
Corporate Consulting
Corporate consultants
use their knowledge, skills and experience to provide expert advice to their clients in order to help them solve various issues, create value, maximize growth, and enhance overall business performance. Let's have a look at 5 basic types of corporate consulting:
IT consulting – Technology keeps developing, and businesses must keep pace with it in order to stay up to date. IT consultants offer a lot of services, and some of the most popular ones are data analytics, application development, system testing, process automation, business intelligence security, and pure consulting. IT consulting is an essential part of any business that's operated virtually, regardless of its size. It can help your business transform and grow in a short period of time since it allows you to focus on your core business, get help from professionals, save money, improve security, improve productivity and efficiency, increase ROI, avoid long-term commitment, attract and retain employees, and managing IT staff. There are two main parts of IT consulting – network consulting and computer consulting. Network consulting encompasses several fields, including network architect, a system administrator, a security specialist, and other network-related areas. Networking consultants will help you with office network design, setting aVPN, VoIP phones, and establishing network security. As for computer consulting, its primary goal is to help companies use technology effectively in order to grow their businesses and solve problems. Computer consultants offer technical expertise, information, contacts and tools that clients can't provide themselves, as well as the technical assistance, support and advice to customers and users.
Software consulting – Just like IT consulting, software advice is quite critical for any business. When a company purchases a complex software suite, it needs to implement it successfully in order to optimize workflow around it. Companies often need help when it comes to installing complex software such as CRM (Customer Relationship Management), Enterprise Resource Planning, CMS (Content Management System), Supply Chain Management, Human Resource Management, etc. Apart from installing and optimizing corporate software, many software consultants offer employee training that would help them understand and use the software more efficiently.
Business consulting – Business consulting firms cover many types of consulting, from employee training to employee suspensions. Business consultants usually analyze business's performance, and based on such data, they recommend improvements. They should be able to detect and solve any problem their clients are facing and help them overcome any obstacle that prevents them from acquiring more customers.
Environmental consulting – Before starting the project, the industries such as city planning, energy development, construction, and waste management must hire an environmental consultant who would help them understand the environmental laws and regulations. The consultants will analyze the effects of their proposed plans and submit their observations to the local government.
Sales consulting – The goal of every business is increasing sales, and when they need an extra strategy for accomplishing such a purpose, they hire a sales consultant who's focused on training salespeople, advising on workflows, choosing or using a CRM, and implementing methods for managing the sales team more efficiently.
Most consultants work within a company at the beginning of their careers, but as soon as they develop in the specific area, they decide to build their own business focused on advising a particular group of business people. Any consulting type can be run independently, especially IT and business consulting, but there are the 5 most popular areas where solo consultants can prosper quickly and efficiently:
Marketing consulting – Many new companies are not sure what strategies they should use to engage with their clients in the best way. A marketing consultant can help in such situations by looking at the existing business model, using analytical tools, and developing the strategy to achieve the wanted goals.`
Financial consulting – Financial consultants help businesses in managing finances for things such as product development and hiring new employees. They mostly collaborate with other professional advisors, including accountants, insurance brokers, and attorneys, making sure your business keeps financially stable.
Image consulting – Since the appearance can strongly impact other people's perception of their intelligence, financial success, trustworthiness, and authority, many business people hire an image consultant who can help with communication, clothing, or something else. These consultants often work remotely, but they can even travel to the client's location to work with them in person.
Social media consulting – Social networks are known for their significant influence. Still, a huge number of businesses don't use social media effectively, and that's why their virtual interaction with customers is often unsuccessful. That problem can be solved by hiring an expert social media consultant who'll help businesses determine their target audience, as well as the best strategies to reach them.
Career coaching and consulting – This type of consulting is suitable for those people who are not sure what's the best career choice for them. These people aren't sure what skills to develop, what jobs to apply for, or whether the career change is the right decision. Career coaches are aimed at helping people with their career paths, and they tend to understand and solve the issue their clients are facing.
Secure Networks ITC – Professional IT Consulting for Any Business
As a leading San Diego IT consulting firm, we understand that IT is not your core business. However, without a clear, sustainable and scalable information technology strategy, it won't be easy to achieve long-term business goals.
Secure Networks ITC
offers IT consulting for small business and non-profits, regardless of the industry branch. Our services include technology consulting, network consulting, security consulting, cloud consulting, and a lot more. If you want to know more about
the best IT consulting San Diego
offers, don't hesitate to contact us today at
858.769.5393
.