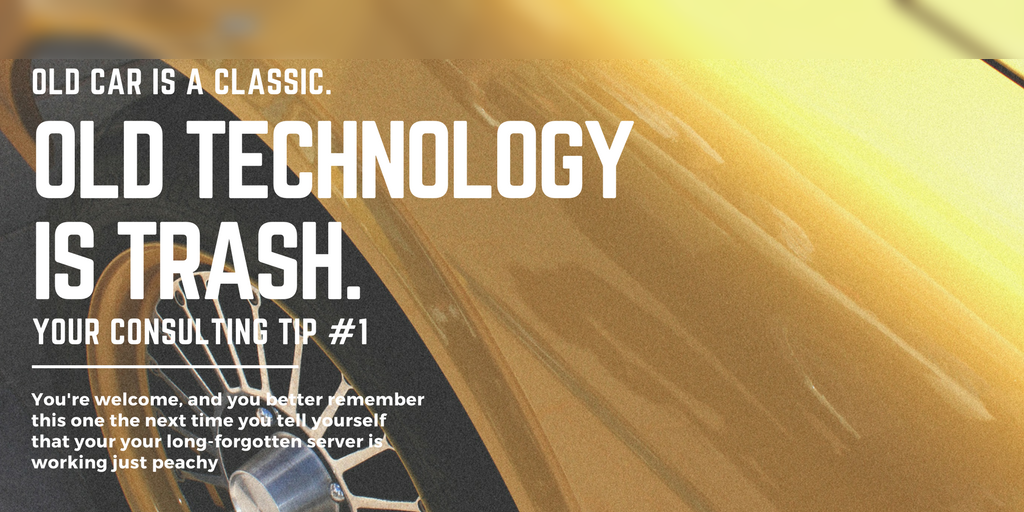 Why Your Business Needs an IT Consultant – Explained
Let's start with this. You own a successful company and you are great at what you do. The world today is a rapidly evolving one with things like innovation, development and technology in its core. You notice this, and you come to believe that your business can do so much more. And it can, so you start expanding your business to new markets, bringing your services or products to new customers, and your business starts to evolve as well.
At the same time while trying and somewhat managing to grasp this whole new world of the year 2018, you feel that your IT infrastructure is something that is not worth investing in. So, while you are eager to spend $500 dollars on a new smartphone or thousands of dollars on a new car, you feel that there is no need to change your 2007 server. You think that conducting business through an app that is more than 10 years old is quite normal.
So, you come to work every day, you want to do business, but oftentimes you can't. Why? Because the server is crashing. Because your apps are crashing. Because you invested much less than you should have had in your company's technology. The very core or today's rapidly evolving 21st century world.
So, here's the very first advice from an IT professional, free of charge: Old car is a classic. Old technology is trash.
What is IT Consulting?
While you can be an individual that is personally not into technology and innovation, you'll need to leave that kind of mindset at your company's front door. In case you want your business to keep up and succeed, you'll need to provide the necessary tools for you and your employees and to create a reliable and secure IT environment.
Setting up an IT budget would be the first step. While aware that different companies have different resources and, therefore, different budgets, the most important thing would be to prioritize and to get the best possible equipment available within your budget. IT budget would have to contain a projection of all fixed and possible costs within one budget year. Each year a budget will vary as it heavily depends on the lifecycle of you IT equipment. For example, a server's lifecycle is usually 3 years or the length of the initial warranty. With the pace of the software and hardware development, after 3 years both would start becoming obsolete. Careful planning of the budget will help you tackle unforeseen costs and keep on track with the latest hardware and software.
The only problem is that you don't know how to choose. Either you don't know what to type in the Google search box in the first place or you don't know what to choose. Where to start and what do you actually need? What do your different departments and employees need? Why are the prices so different and what do all those specifications mean? How to get everything that you need while staying within the budget?
Technology evolved into a monster with hundreds of thousands of possibilities and options and regular people simply cannot comprehend even 5%. And they don't have to. There is an entire profession dealing with technology and keeping track. So, while you focus on developing your business, IT troupe will make sure that you are able to do that.
IT consulting includes all services that are aimed at helping clients utilize the information technology, so that their optimal business goals are achieved. It can be consulting regarding hardware and software, security, network, IT architecture, IT strategy and IT implementation. The planned and offered solutions are designed to solve problems that businesses like yours face, and it truly is in your best interest to accept recommendations from the pros or to find a solution that will best fit your current conditions.
San Diego IT Consulting - Making You an Offer You Can't Refuse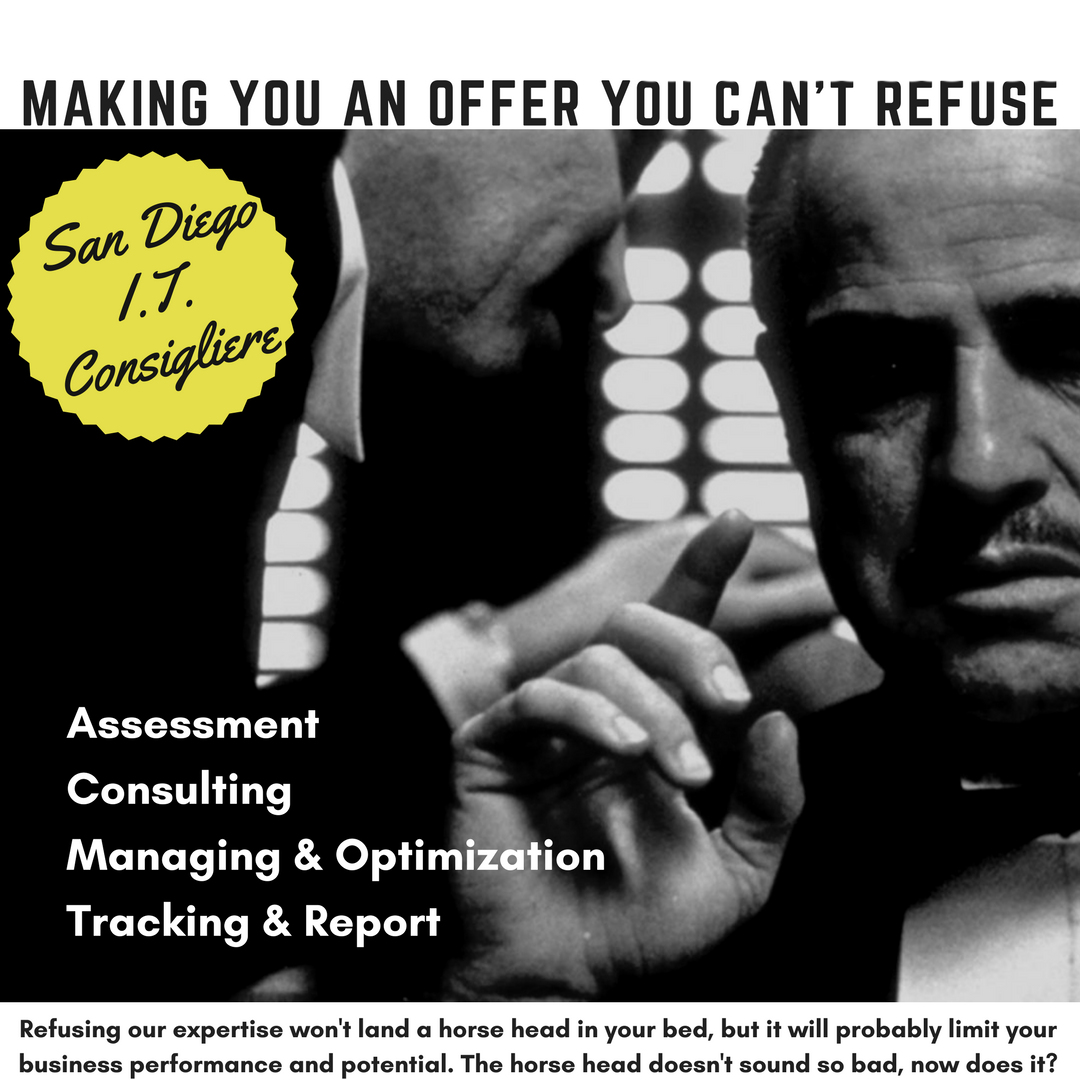 As business become increasingly depended on technology, harnessing it would be the recipe for success. Having an IT consultant onboard would certainly help your business always get the latest updates and keep up the pace with new technology.
Secure Networks INC IT consulting would be a way to jump over many steps and to set a standard that will meet and exceed your business objectives. We'll start off by analyzing your existing infrastructure and then provide comprehensive solutions and consulting services based on your IT needs.
Our senior IT consultant will take the time to show you ways to enhance the performance of your existing IT assets and to point out your company's strengths and weaknesses. We'll identify IT criteria and develop a strategy to simplify your IT environment and business processes and to develop a more reliable and cost-effective IT infrastructure.
What we'll do:
• Help you cut operating costs and improve productivity
• Recommend IT equipment or outline IT infrastructure to best suit your business needs
• Manage and optimize the purchase, deployment, maintenance, utilization and disposal or hardware and software
• Advise on the best possible ways to deploy and manage your business security
• Send you periodical reports about your business technology performance and what can and should be replaced or updated
Besides offering IT consulting, Secure Networks INC offers all IT services that a small or medium-sized business would need and a team of experienced IT engineers, technicians, project managers and developers. This way, managing and developing many different services would be done with greater efficiency, and as you know, time is just as valuable to your business success as money.