The Expert's Guide to Benefits and Importance of Network Consulting
Your business journey starts with well-determined strategies that can help you reach your future professional objectives. Vital parts of such a journey are a dynamic network and robust IT architecture which shouldn't be neglected if you want to feel a real power of success. Most businesses that have arisen in the contemporary era are built upon the most complex technological structures, and unless your business is about computer science and IT, you may find it too challenging to deal with such area of work. However, IT consulting companies have brought a lot of benefits to the organizations that feel like they're stuck with problems that seem unsolvable at the moment. A critical part of such companies is a network consulting, which is aimed at resolving web issues that sometimes can affect the entire business performance. Now, let's see the most significant concepts of business network consulting.
What is Network Consulting?
Network consulting
encompasses various fields related to computer networks. A person who does the job is called a
networking consultant
, and the areas they operate in are different. A network consultant can be a network architect, a system administrator, a security specialist, or something else, and they are responsible for designing, setting up, maintaining and securing computer networks.
What are the Most Common Services Offered By Network Consulting Company?
A computer network is a concept that incorporates a lot of different network types, which are more or less present in every modern office. Accordingly, many companies offer network consulting services that cover every essential part of your working environment, and here are some of the most popular ones:
Networking
The concept of
networking
includes a consultant who'll help analyze your network and make sure your systems are working efficiently so that you can keep delivering your services to the customers. Besides, computer network consultants will help you with
office network design
, which includes:
Routers – Small business router is a device that ties multiple networks together. It's an inevitable part of any modern office, and since it's different from a standard home router, an expert network consultant can make you a list of recommendations that'll help you find the right choice for your office.
Switches – Even though it's quite similar to a router, a switch is also a critical device for your office. It connects server, workstations, laptops, or printers on the same network, allowing them to communicate and share information.
Firewall – Firewall is what adds security to your network, and you must have it in your office. It's a number one defense in network security, and it will keep the system free of viruses, spams and other potential threats.
LAN/WLAN settings – By establishing stable and highly-protected Wi-Fi or wired connection, you can be sure that your business performance won't be affected by potential failovers.
Server – Office server is, together with the above-mentioned devices, a device without which a small business office can't function flawlessly. There are cloud-based and physical server solutions, and network design consultants can help you find the right choice based on your business needs.
Network Security
One of the most common reasons for hiring a network consulting firm is network security. Security breaches can vary from minor to very significant, and establishing the right prevention can be quite critical for stopping unauthorized users from accessing your sensitive business data.
IT networking services are not only about setting up a
firewall
, but they also make sure the other components of the network are provided with the highest level of protection. Therefore, a network specialist will help you with:
Virtual Private Network (VPN) – VPN adds an extra layer of security to your network by hiding your IP address and encrypting the data you're sending over the Internet. Network consultants can help you choose the adequate software, and they can install it to your devices.
Anti-malware/anti-ransomware software – Malicious software, such as ransomware, trojan or any other cyberattack can jeopardize your unprotected network, which is why you need to install antivirus software to devices that are the part of your everyday business life.
Endpoint protection – Endpoint protection is essential for corporate networks. Most of its critical features are included in server antivirus software that'll make sure the data stored on your business server can't be stolen or jeopardized in any way.
Intrusion detection and prevention systems (IDS/IPS) – A network consulting engineer can help you protect your wired or wireless network by installing IDS/IPS systems that will detect and stop potential incidents and security breaches.
Network segmentation – Network segmentation allows "cutting" the network into smaller pieces, which gives hackers less opportunity to break into your system. Since it's about a complicated process, the assistance of professional networking consultants is desirable.
Email security – Email has become one of the gateways that's most prone to cyberattacks such as phishing that tends to steal the data using a fake site. Many email security tools can enhance your protection, and the expert in IT network can set it up for you.
Unified Communications
In order to allow you more straightforward and flawless communication with your customers or clients, a network consultant will help you implement instant messaging, voice and video calls, and any other collaboration tools that you might need, including business phone system implementation and VoIP phones. Besides, consultants often develop a personalized solution that would meet the needs of your company, as well as the training and support through the entire process.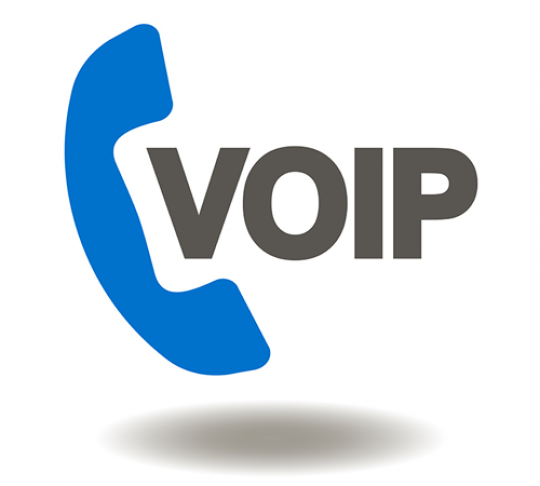 Besides, consultants often develop a personalized solution that would meet the needs of your company, as well as the training and support through the entire process. The software solutions that are mostly implemented by a network consulting firm are:
Customer Relationship Management (CRM)
Accounting Software
Patient Management Software
Electronic Health Record (EHR)
Dental Software
Conference Call Services
Webinar Software
Call Center Software
Live Chat Software
Case Management Software
The installation of some of the mentioned software solutions doesn't require the assistance of a tech-savvy guy, but due to frequent system updates and changes, users who're newcomers to the software world may find it too challenging. So, instead of trying to set up the software by yourself, which could be both complicated and time-consuming, hire a consultant who'll do that for you.

Cloud has become the future of successful computing and networking. It brings loads of benefits to both private and business users in terms of storage amount, accessibility, sharing capabilities, simple collaboration, and cost savings. If you're not sure whether you should transfer your data to the cloud, and what data should be put there, IT network consultants can give you a hint – by analyzing your business processes and operations, they will provide you with the solution that would meet your needs. The most common network consulting services regarding cloud solutions include:
Microsoft Azure implementation – Microsoft Azure is a hybrid cloud platform mostly used by enterprises. It offers scalable and durable cloud storage, proved backup and recovery solutions, as well as many other features that won't disappoint you. Since the platform offers a wide range of options and functions, a consultant will set up your first Azure server, Azure cloud backup, cloud-based active directory, multi-factor authentication, and make sure everything operates correctly.
Office 365 support and migration – Office 365 is a line of subscription services that allows you to use Microsoft Office software (Word, Excel, PowerPoint, etc.), including Skype for Business, SharePoint and other useful programs. A network consultant can determine whether Office 365 is the right platform for your business, help you select the best plan, and migrate all your mailboxes from your old server to Office 365.
Cloud migration – A process of moving data, applications and other business items to a cloud computing environment is called a cloud migration. There are various types of migrations, and they're all advantageous in terms of cost, performance and security since they're being done in the most effective IT environment possible.
Virtualization – By creating a virtual version of a server or computer system using the software, virtualization allows multiple operating systems to run simultaneously on a single machine. It also reduces hardware costs and improves scalability and workloads.
Such services are cost-effective, reliable and secure. They will improve your business performance and operations, making sure your data is stored in the protected cloud environment.
Secure Networks ITC – Our Name is the Proof
With 20 years of experience in providing clients with professional IT consulting services,
Secure Networks ITC
knows how to implement the strategies to make any business grow. We offer a wide range of IT services, from network to cloud consulting, making sure the most reliable and the most secure IT ecosystem stands behind your business, protecting it from potential threats. If you want to hear more about
the best network consulting San Diego
has to offer, don't hesitate to give us a call at
858.769.5393
– we'll be happy to answer all your questions and solve any networking issue you might be facing.