Microsoft Teams vs Slack: 11 Key Reasons to Vote for Teams
When Slack comes onto stage in 2013, it had the marketplace to itself. However, in 2017, Microsoft made a move to challenge Slack's market dominance, when released its chat communication software:
Microsoft Teams
. That's the time when Microsoft Teams vs Slack game begins.
Slack
is the first platform that easier file sharing and team chat within organizations, but even as it has upgraded its toolbox, so has Microsoft Teams. Many users feel that Microsoft Teams (MT) and Slack offer the same functionality, and both are, interchangeable. After all, the core feature of each communication hub addresses similar purposes, such as messaging, guest sharing, bots, and a highly efficient user experiences. But, once you look beyond the surface, there's a plethora of features and functionality that set these two apps apart.
Therefore, the following rows will cover 11 key features you need to know in Slack vs Microsoft Teams comparison.
1. Pricing
Both tools have freemium versions
. But if you're interested in some advanced feature of Slack or Teams, you can always choose an upgraded version, or you can opt for Microsoft Slack competitor such as
Google Hangouts
.
MT paid plans are available to account folders for Business Premium and Essential packages
. The most budget Office 365 plan that has MT in its package (Business Essentials) costs
$5.00 user/month
(billed annually). It's less expensive than the Slack's cheapest (Standard) version, which is $6.67 user/month (annual commitment).
Since Office 365 subscription includes access to a set of Microsoft apps, its pricing seems more appealing than the Slack's one
. The more upgraded versions of both MT (Office 365 Business Premium) and Slack (Plus version) cost the same –
$12.50 user/month
(paid annually).
2. Setup
Through Teams comes with Office 365 package, the workplace collaboration software is open to all public with a free sign-up trial of one month. You can sign-up with any of the public domain mail IDs like Google, Yahoo, etc., or you can directly access your MT with your MS domain ID if you're a subscriber of Office 365. Once you're done with entering your mail id and password, a verification code has been sent to your registered mail ID. Now you can start using Teams by downloading the desktop app or a web application. The sign-up process of Slack begins with creating a workspace. Slack's unlimited free trial enables the users to log-in to it with their personal workspace URL with a limited set of features.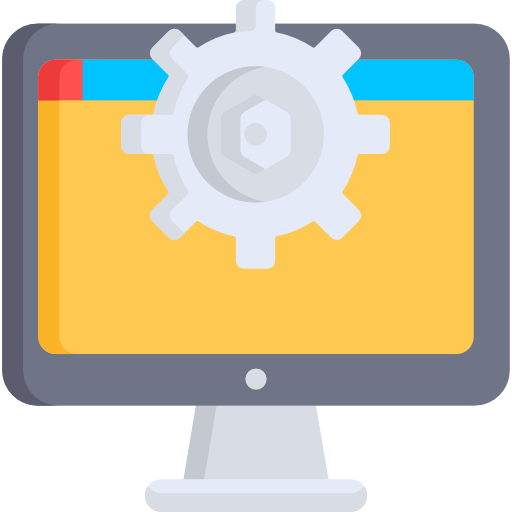 Any user can make a workspace from scratch with any of their Gmail, Yahoo, etc., public domains. To finish the sign-up operation, you're asked to give your name and password. Slack features an unlimited number of workspaces in its Enterprise Grid pricing package, where the users of can switch between one workspace to others within the user interface itself.
3. Messaging
Microsoft Teams and Slack support group chat rooms with threaded conversations, along with private chatting.
They offer a wide set of messaging features, such as editing, saving (analog to pinning at Slack), deleting, mentioning, threading, sharing files, etc. Also, in MT, you can insert not only an emoji but also a gif. If you're confused which one to pick, you can type the name of the emotion you want to express in a search box. Slack, in its turn, enables you to react to a message not just with Like (as in Teams), but with smileys and a reminder on a specific message. Both Slack and
Microsoft Teams
feature a well-designed notification system. You can fine-tune it if you want to be alerted about new messages, mentions and so on.
4. File Storage
Teams offers 2 GB per user and 10 GB of shared storage in its free package, and it provides 1 TB per user in both of its Office 365 Business Premium and Office 365 Essentials Premium models. Slack has 5 GB total in its free version, 10 GB storage per member in Standard plan, 20 GB storage per member in Standard Plus plan and 1 TB storage per member in its Enterprise grid model.
5.Integrations
Naturally,
Teams has integrations with Office 365 apps
. So, there's no problem with adding such services as OneNote, SharePoint, Planner, and Power BI.
Teams also provides integrations with 3rd-party bots and apps, including project management apps like Trello
. Slack has more ready-to-go integrations with external systems (800+). For instance, Slack has integration with Salesforce that Teams doesn't have.
6. Threads
Both Teams and Slack have threads. Threads enable you to respond directly to a message in a channel, keeping the replies organized neatly in a single conversation. To produce a thread in MT, one should punch "reply" to a message. You can follow the threads through "All Threads" tab or by "pinning" or "starring" a particular message. Unlike Slack, threading is only available in channels in Teams – you can't use them in private conversations. Similar to Slack, there's no way to turn off threads in MT.
7. Security
Slack was hacked in February of 2015
. The consequence of the breach was the compromise of users data. Since then, Slack has added 2-factor authentication to its service. Slack has done an excellent job of keeping its assets locked down and data encrypted at rest. Still, its popularity and openness will always be a
target for cybercriminals
hunting for passwords and sensitive user data. Slack's export features should also be paid attention to. Admins and team owners can export all message data and files from private or public channels.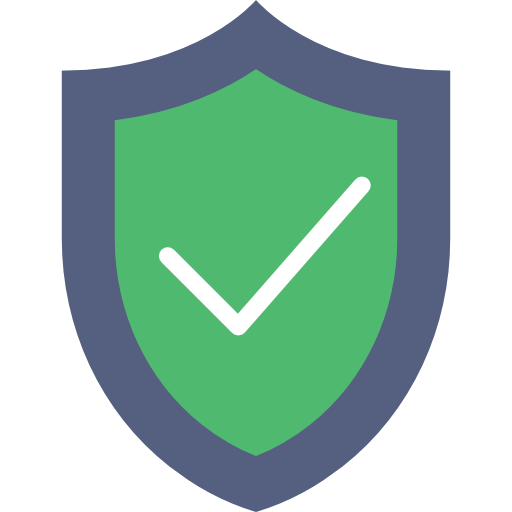 MT is built on the Office 365 hyper-scale, enterprise-level cloud
. It means teams must adhere to the strictest compliance standards and encrypts data both in transit and at rest. Files in MT are stored in SharePoint and encrypted there. Notes in Microsoft Teams are stored in OneNote and share that platforms encryption.
Teams compliance has HIPAA
, and it recently added secure messaging and care coordination functionalities designed for the healthcare niche. Slack announced it has also earned HIPAA compliance as of February 5th. Anyhow, it's only on the enterprise-grade scale for now.
8. Layout
Teams gives you a lot more control over conversations with the use of customizable tabs. By default, every channel has 3 tabs: Conversations, Files, and Wiki. Clicking to add new tabs brings up a list of options, comprising both Microsoft apps and outside integrations. PowerPoint, OneNote, Evernote, Wrike, SurveyMonkey, and GitHub, SurveyMonkey, are a few of them. Also, instead of displaying conversation threads into a third window, as Slack does, MT keeps them in the main channel view and makes them collapsible. Whether you prefer viewing the contents of threaded conversations in the main channel is another thing, but it certainly keeps the channel streamlined.
9. Mobile Versatility
You can access Slack and Teams from any mobile device.
Microsoft Teams supports mobile adoptability and provide seamless user experience via mobile OS such as Windows, Android, and iOS
. The advantage of MT is that you can get the wanted control over mobile devices by Intune in Office 365 under MDM (mobile device management). With the use of this app, you can keep the business data intact while adding capabilities, including:
Device management used by employees;
Mobile applications used by the workforce;
Data access management;
Compliance and organization data privacy;
Security requirements.
10. Multi-Language Support
For any business who has a presence in multiple countries and if their team spans across, they'll have benefit from Microsoft Teams supporting over 18 languages. Slack as of date supports 5 languages English, Spanish, Japanese, French, and German. Microsoft Teams has global reach and comes with the localization features, which helps a lot of businesses have a presence across the world.

11. UX Design & Content Sharing
Developers of Teams put a lot of focus to make this app more robust and user-friendly. Recently, MT has launched a new feature called Tabs. It enables users to collect rich, intuitive content inside the app. It lets your team members differentiate types of content shared to lessen undesirable info in a discussion thread. It, in turn, provides excellent user experience to its customers. When Slack was initially released, the capability to share content with collaborators was important. Now, though, MT has just about caught up. If you're committed to the Office 365 plan, you'll want to lean in on Microsoft Teams, which allows you to see and collaborate on files from within the tool without leaving the app. With Slack, you need to go through the extra steps of downloading the file, editing, or commenting on it off-platform, then returning the file to Slack. In case you use Google Drive extensively in your business, Slack is likely to be a stronger solution.
The Bottom Line
Ultimately, the decision between which platform is right for your company depends on your specific needs. It's crucial to evaluate each communication hub based on the culture and preferences of your business. Slack's simple design and user experience are nice for first-time users or small teams seeking a fast way to interact easily. Microsoft Teams is a good choice for those who are already using Office 365 since MT is already included in the subscription and integrated with the other MS apps you use every day. Plus, Teams comes with best-in-class Microsoft security and app features.
Secure Networks ITC – Complete IT Support in San Diego
Let us help you future-proof your business collaboration solution Microsoft Teams with an Office 365 migration to the fastest growing industry-standard email collaboration platform on the market today. We're a
Microsoft Certified Partner
, and our engineers have specific training and expertise in Office 365 consulting implementation, and migrations. Plus, our IT support model is a modern, solution-oriented, and cost-effective approach to providing fully
managed IT support services in San Diego
for small to mid-market businesses and organizations. All our IT Services are affordable and effective. Contact us, and we'll tell you more.