The 13 Major Benefits of Cloud Computing That Will Increase Your Business Efficiency
The entire business world has moved to a magic space called the cloud. People widely use the term "cloud," no matter if they are in business or not, or if they are familiar with the IT field. Even though
cloud computing
doesn't need to be related to companies and enterprises only, this type of managing crucial files is quite important to businesses since it brings more benefits than you can even imagine. Apart from enhancing your business communication and overall security, it can also save you a lot of time and office space. All these factors can impact future business growth, and that's why you should consider this option as an integral part of your operation.
Why Cloud Computing?
Cloud computing not only allows you to upload, send, receive and share files over the Internet, but it also allows you to enjoy the most sophisticated features this platform brings. Every business, regardless of its size, can enjoy the benefits of cloud computing – for example: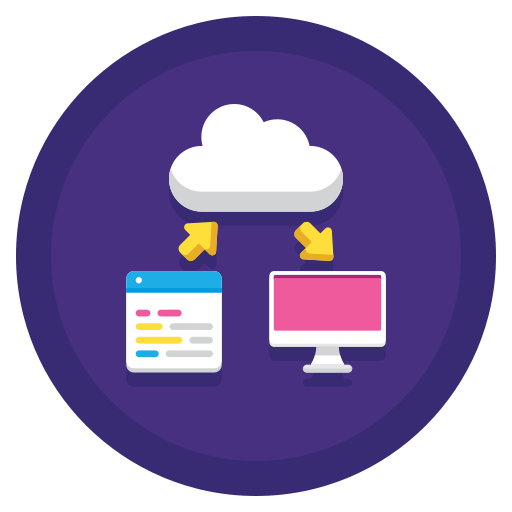 Start-up businesses – Cloud computing can empower any startupper since it offers an outstanding experience with minimal cost that can help the business grow.
Small and medium-sized businesses (SMB) – SMBs that start their journey with a minimal amount of resources can take advantage of industry-leading compute, storage and networking capabilities they can scale on demand as their business develops.
Large enterprises – The larger the companies, the bigger the challenges they're facing every day. Cloud computing ensures the availability and performance of high-traffic websites and demanding applications, which increases the efficiency, productivity and agility of the enterprise.
Overall, every business can benefit from cloud computing in terms of:
1. Regular Updates and Fresh Software
If you opt for a SaaS (Software-as-a-Service) type of cloud computing, you can be sure that your business performance won't be affected by outdated applications and software. Instead, you'll receive updates as soon as they're released. Accordingly, you and your co-workers will be provided with regular and frequent upgrades that'll prevent any flaws in communication and file sharing.
2. Reduced Size of Your Data Center
In computing, a data center is a facility composed of networked computers and storage that companies use to organize, process and store large amounts of data. By reducing the size of the data center, you'll also reduce the numbers of servers, the software cost, as well as the costs of IT implementation.
3. Pricing Flexibility
One of the most significant cost benefits of cloud computing lies in the price flexibility, which isn't the case with the traditional computing methods. Most cloud-computing services include a pay-as-you-go system, and you don't need to worry about paying for the features that you don't want, need, or use. Such a system also applies to the data storage space, which means that you can determine the exact amount of storage that you need, without having to pay for the rest that you don't use. All the mentioned factors result in lower costs and higher returns, which is the goal of every business.
4. Round the Clock Availability
Most users choose cloud computing services because they can access their files at any time, from any device, as long as they have an Internet connection. Data and applications are available to all the employees, no matter where they are in the world, and they can take their work anywhere using smartphones or tablets. For example, that's quite useful for the jobs that include visiting customers in their homes or offices. This is one of the cloud computing advantages that's especially convenient for private users since it prevents the penetration of the viruses from external hard drives to laptops or computers.
5. Enriched Collaboration
The fact that you and your team can access the company's files anytime and anywhere means that you can collaborate more efficiently. All of you can edit and share documents whenever it's convenient, which impacts the workflow significantly.
The enhanced communication and collaboration facilitate virtual work between you, your employees and your clients, which is essential for reducing time-to-market and improving product development and customer service.
6. Reduced Risk of Losing Critical Files
Disaster recovery and a backup plan are vital for any business, and one of the advantages of cloud computing lies in providing straightforward and efficient solutions regarding such a concept. In cloud computing, disaster recovery doesn't require as much investment as the traditional computing does, and you can be sure that your vital documents won't be permanently lost in case of some incident. Depending on the sensitivity level of your data, you can choose among public, private and hybrid cloud. If you deal with quite essential files, you should go for a private or hybrid solution since they provide the highest security standards and protection level.
7. Top-Notch Security Features
Even though many companies express their concern when it comes to switching to the cloud, the truth is that most of the benefits of cloud computing are aimed at its
security features
. Data breaches and
cyberattacks
can destroy the company's revenue, customer loyalty and brand positioning, which can be fatal for the future of the business. Luckily, the development of cloud computing systems can protect you from such incidents. Cloud computing implements the latest security details, including
authentication, access control
and
encryption
, which improves the protection and adds an extra layer of safety to your platform, making sure that no one who's not authorized can access your sensitive files.
8. Full Control Over Your Stuff
In addition to the security features, the cloud also gives you the opportunity to monitor your data and have complete control over it. You can decide which users have access to what data, and apart from giving you control, cloud computing will enhance the work since staff will know what documents are assigned to them. Your employees can also work on the same file, and there's no need for making an endless number of copies. In a cloud-based system, all documents are stored in one place, which allows you to maintain the consistency in data, avoid human error and have a clean record on any revisions and updates.
9. Full Agility
The agility is directly related to the rapid provisioning of computing resources, which means that it takes minutes to create instances of storage – shortening of the timeframe creates a better-organized work environment. Still, it's essential to take advantage of this opportunity and use it to improve your business performance.
10. No Need For Equipment Maintenance
Cloud infrastructure prevents you from spending a considerable amount of money on purchasing and maintaining equipment. Accordingly, you don't have to invest in hardware, facilities, utilities, or building massive data centers to grow your business, and all these stuff can be quite costly. Besides, the hardware is mostly the one that affects the system performance and causes downtime, which is not common in cloud platforms – that said, you don't have to spend time and money on fixing potential hardware issues.

11. Competitive Edge
Not every company has chosen the cloud system, and many of them are still dealing with the concepts of traditional computing. Still, the organizations that opt for the virtual way of managing will experience the cloud computing benefits and their positive impact of business performance. That said, the companies that decide to implement cloud computing have the advantage over their competition, which gives them the opportunity to get more prominent on the market.
12. Regular Insights Into Your Data
Most cloud computing systems come with integrated cloud analytics of your data, which comes in handy for your future business development. Once your data is stored on your cloud, you can implement tracking mechanisms and build customized reports to analyze information within your company. By implementing such strategies, you can increase efficiency and create action plans that would help you accomplish your organizational goals.
13. Less Environmental Impact
Hosting your business on the cloud is environmentally-friendly, and it helps your company improve its "green" credentials. By replacing the paper with digital documents, you and your company are minimizing the waste of resources and energy, which results in carbon footprint reduction. And you'll save a lot of trees!
Secure Networks ITC – Step Into the New Era of Cloud Computing
Now you know all pros and cons of cloud computing. As seen, it's more than essential for every company, regardless of its size. And if you haven't implemented it yet, we are here to help you.
Secure Networks ITC
is an IT company that's been in business for 20 years. Our task is to provide our clients with the best tech experience that will impact their business performance and instant growth. We offer services regarding
Microsoft Azure
and
Microsoft 365
implementation, as well as
cloud migration
and
virtualization
. Don't hesitate to contact us today at
858.769.5393
and get ready to meet
the best cloud computing services San Diego
has to offer.