The 10 Most Prominent Examples of Cloud Computing in 2021
Most platforms we use every day are a part of the virtual system called
cloud computing
. It has become one of the most used ways of managing data since it allows ubiquitous access to a wide range of storage, networks, servers and applications. Cloud computing is not aimed at business users only, but it can also be used for private purposes that include saving images, videos, documents and other essential stuff to the cloud. The examples of cloud computing are everywhere – from messaging apps and storage platforms to audio and video streaming services. And of course, that's not all. Accordingly, let us present you the 10 most common cloud computing examples that will help you understand the concept better.
1. Examples of Cloud Storage
The best examples: Dropbox and Gmail. The number of cloud storage providers keeps growing, and they mostly differ in the amount of storage they deliver to a user. Some of them, such as Gmail, provides an unlimited amount of cloud storage, which makes it an excellent choice for everyone, regardless of their purpose. This fact proves that Gmail is not only a platform used for sending and receiving emails, but it's also one of the most convenient examples of advanced cloud technology.
---
Dropbox is a hybrid service that allows you to share large files, which significantly improves communication, especially among companies. It gives you 1 terabyte of free storage on the cloud, which is quite convenient. It is considered a hybrid cloud computing application since it works in the cloud, but at the same time, it uses local storage in order to sync the files. Overall, both platforms allow you to access your data anytime, using any device with an Internet connection.
2. Examples of Marketing Cloud Platforms
The best examples:
Salesforce Marketing Cloud and Adobe Marketing Cloud
. Marketing cloud represents an end-to-end platform that helps the optimization of marketing strategies. Accordingly, it allows the user to remain connected with the customers through various channels, including email, social media, mobile and web. Many platforms, such as
Customer Relationship Management (CRM)
and
Enterprise Resource Planning (ERP)
are also based on examples of cloud computing:
Salesforce Marketing Cloud
represents one of the most popular marketing cloud services examples, and it allows you to create personalized, cross-channel customer journeys that will help you achieve exceptional brand experiences. As for
Adobe Marketing Cloud
, it delivers more or less the same features to a user, including profiling, targeting and analytics that can help the marketer come up with a unique strategy that'll help them attract more customers.
3. Examples of Cloud Computing in Education
The best examples: SlideRocket and Ratatype. The popularity of e-learning systems has tremendously increased because of the students and young learners that prefer the use of technology in the classroom. SlideRocket is beneficial when it comes to building and modifying presentations that you need to expose during the class. Instead of uploading the file to the external flash drive and being at risk of potential inconveniences, you can simply run your presentation directly from a cloud. Besides, students can even present through web conferencing on the cloud.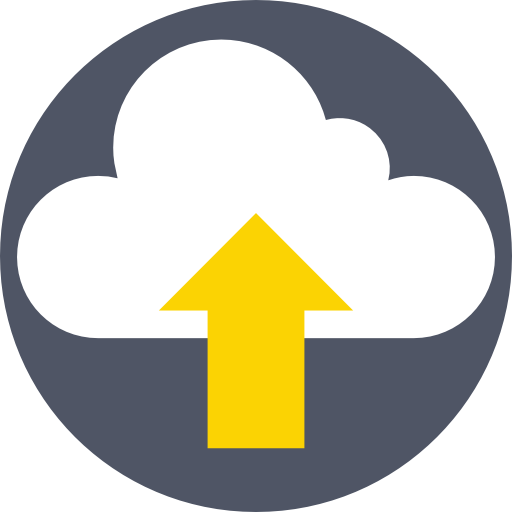 On the other hand, Ratatype represents a form of online learning that includes the courses on how to improve your typing speed and accuracy. Both students and teachers can take advantage of this platform, and the best thing about it is that you don't need to download it, and it's completely free. Overall, cloud computing apps for education allow both students and instructors to access teaching and learning software through the cloud, which saves them time, money and space.
4. Examples of Cloud Computing in Healthcare
The best examples:
Dell's Secure Healthcare Cloud
and
IBM Cloud
. The development of cloud computing in healthcare has significantly improved communication between nurses, physicians, administrators and patients. Since it allows sharing of large data, it saves users a lot of time and money. The programs like
EHR
and
Patient Management Software
would be the best examples of cloud computing in healthcare, and their cloud technology is aimed at providing the patients with the best possible care without delays and misunderstandings. Since all the sensitive patient's data is stored in the cloud, all the medical cloud solutions need to be
HIPAA compliant
, which is required by government and which makes sure the information is protected from unauthorized access. All the medical cloud solutions include more or less the same features, and your choice will depend on your needs and medical branch.
5. Cloud Computing in Government Examples
The best example:
cloud.gov
. The government can also benefit from the features offered by cloud computing.
The government cloud
is a secure and compliant system that helps federal agencies deliver the services the public deserves in a faster and more user-centered way. The US government was among the first ones that adopted cloud computing, and their cloud involves social, mobile and analytics technologies. Most importantly, their system must be provided with the highest security level and strict compliance, such as
FIPS, FISMA, FedRAMP
, in order to prevent any kind of
cyberattacks
, both domestic and abroad.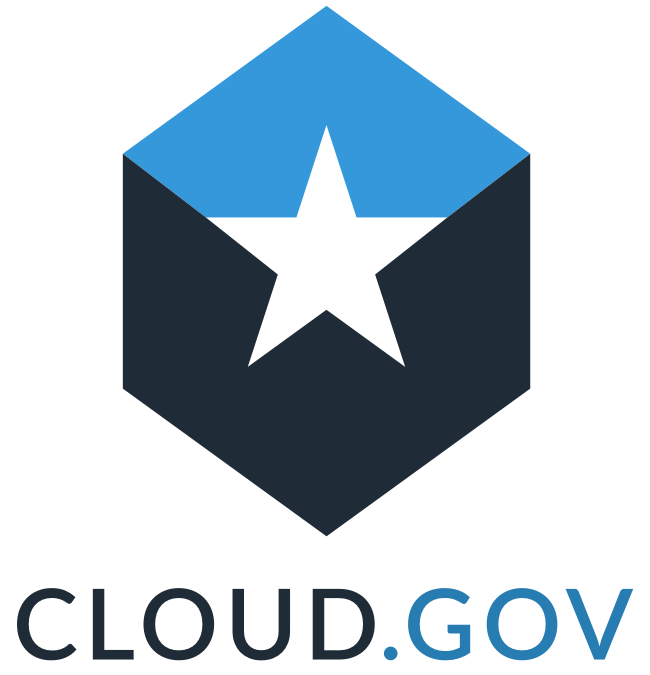 Cloud.gov offers a fast and reliable way for federal agencies to host and update websites, APIs (application programming interface), as well as other applications. That way, employees and contractors can focus on their critical missions and things that matter.
6. Examples of Cloud Computing in Chatbots Services
The best examples: Siri, Alexa, Cortana and Google Assistant. Chatbots are something we see every day. What you probably didn't know about them is the fact that they are cloud-based natural-language intelligent bots that can be used to provide customized solutions, messages and products based on the user's behavior and preferences. Chatbots can help the user in many ways, and the best thing about them are voice commands that allow the user to perform the desired activity in hands-free mode, which is quite convenient while driving or multitasking.
7. Examples of Cloud Computing in Communication
The best examples: Skype, WhatsApp and Microsoft Teams. Thanks to cloud computing development, we're able to communicate seamlessly using a wide range of devices and apps. The above-mentioned communication tools are based on the cloud infrastructure, which means that all your messages and information are stored on the service provider's server, rather than on your device. Many messaging apps encrypt messages between you and them, but WhatsApp, for example, offers end-to-end encryption that makes sure only you and the person you're chatting with can read the messages you're exchanging. Accordingly, no need to worry about privacy.
8. Examples of Cloud Computing in Productivity Improvement
The best examples: Microsoft Office 365 and Google Docs. The truth is that most businesses decide to switch to cloud computing because of its positive impact on communication and productivity within the company.

When you use the services offered by
Microsoft Office 365
or
Google Docs
, you and your employees can work together on your documents, presentations and spreadsheets at any time, using any device. Accordingly, file sharing becomes more straightforward, and since you can work on the same materials at the same time, you can finish the task more quickly. All your data is stored in the cloud, which means that you don't need to worry about potential data loss in case of a hardware crash or if someone steals, loses, or damages your device.
9. Examples of Cloud Computing in Backup and Recovery Solutions
The best examples:
Google Drive
and
Amazon S3
. The most prominent example of cloud computing is related to
backup and recovery solutions
. Most people see cloud as a safe place where they can put their vital stuff and recover it quickly in case of device loss, theft, or damage. Your cloud service provider is responsible for your data and security, which means that you don't need to think about building infrastructure and maintenance – that said, you'll have more time to devote to your core business.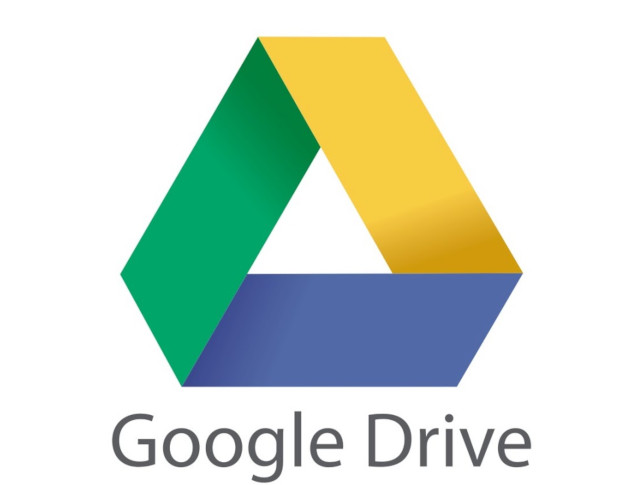 Cloud services also enrich the process of recovery, which is now performed much faster. Namely, when the data is stored over a network of physical servers and not at the on-site data center, the recovery is made more quickly.
10. Examples of Cloud Computing in Social Networking
The best examples: Facebook, LinkedIn, Twitter, Instagram, and all the other social media platforms. All social media services use cloud computing, and since they're managing and storing a lot of data to help you find people you already know, they need a fast and reliable cloud provider that will allow them to provide real-time information without interruptions and bugs.
Secure Networks ITC – The Best Cloud Computing Apps in One Place
Looking for the
Microsoft Azure, Office 365
, or other cloud computing software programs implementation? Then you've come to the right place!
Secure Networks ITC
is an official Microsoft Cloud solution partner that makes sure your virtual space is clean, safe and reliable. With 20 years of professional experience in the IT field, we provide our clients with
the best cloud computing services San Diego
has to offer. Don't hesitate to give us a call at
858.769.5393
– we'll be happy to launch your business to the safest clouds on Earth.