5 Reasons Why Small Businesses Need IT Support
Large corporations have many different teams comprised of different professionals, because their business volume requires that kind of manpower. Since you are a small business operating on a certain budget far less from what the large companies can afford, you'll need to make sure that each penny is carefully planned. The reality is that businesses like yours usually can't afford employing a full-time experienced IT professional, let alone a whole team of IT experts. However, that doesn't mean that you don't need to hire an IT team, because you very much do. It just means that you don't have to hire in-house. One of the main issues startups and most small business face is balancing budget. When you're getting your business up and running it might seem that IT professional is the last thing that you should spend your money on. It might seem as luxury, when it is in fact one of the first things that you'll need to address. No company in the second decade of 21st century does business without technology. Hence, there's no business in the second decade of the 21st century that doesn't need IT support. We'll cover Top 5 reasons why every small business needs to outsource its IT to a professional IT company and why that move is crucial for growing a better and stronger business.
1. Enhance Your Overall Business Security
IT companies know that your business data is everything to you, so they make protecting it one of their top-most priorities. With increasing serious cyber threats lurking around every corner, IT pros must come up with appropriate prevention and action strategies in case such attack does occur. To be honest – there are too many malware out there and they keep evolving at a terrifying rate. Antimalware companies are working hard to keep up, so getting any antivirus solution probably isn't going to fully protect your data. Hackers don't just target large enterprises and government institutions, because they know most small businesses don't impose solid security measures. They either lack genuine knowledge about the threats or they feel getting a worthy protection costs too much, so they choose to ignore it. However, you should know that malware are automated hacking programs that go through a list, searching to their way in where ever. Don't think it won't happen to you just because you run a small local business, because there are good chances that the automated program will find its way in if your guard is down. And then, it's bye-bye precious data. The IT company would help you get the best possible protection, because they've seen them all. It's impossible for a non-IT person to keep up with all the latest preventions and programs and it's impossible to know the difference. More importantly, an IT company would help you safely backup your data, so that the loses in case of a cyber-attack are non-existent or at least kept to a minimum.
2. Get What You Need – No More, No Less
Depending on the type of business and its needs, certain startups and small businesses require minimum IT support. They do, however, require an email, backup and security solution, and they need their IT infrastructure up and running. The good news is that most local IT service companies offer either managed IT services for a fixed monthly price or hourly services for those who don't need constant support. The first step would be to partner up with a knowledgeable, reliable and responsive local IT company that will provide you exactly what your business needs. Top-notch IT companies have remote and on-site IT technicians who handle deployment and maintenance, IT consultants and IT sales specialists in their teams. This means that such company can take care of everything your business could possibly need. Whether it's an initial setup only and occasional checkups, occasional IT infrastructure assessment, consulting and technology purchase assistance, or everything mentioned above on a monthly basis plus constant monitoring and maintenance – the options are there for you to choose from.
3. Cut Unnecessary Costs & Stay Up-to-date
We already covered the part about your business, regardless of its size, needing IT support. Outsourcing your IT department will enable you to cut unnecessary costs and save money on the long run while you innovate and grow your business. Like all companies, IT companies are there to sell their services and products, so it is in their best interest to get to know you – their client, and to deliver exactly what you need at prices that your business can afford. And not just afford – it's in their interest for you to pay as little as possible for what you need. While you are certainly an expert in your line of work, the chances are you know very little about technology and trends. There are too many hardware & software options out there to choose from and that's where IT world becomes confusing. The purpose of an IT consultant and IT sales specialist is to go through all those options for you and to present only the options that would be of interest to you and your business. You'll be able to learn something along the way as well, which will keep you sharp. One of just many benefits of an IT company is that many of them have partner vendors, which means that they'll get the best technology at best possible rates, and that means that so will you.
4. Increase Efficiency and Productivity
Two things can influence company's efficiency and productivity: right technology and technology that works properly. Like we mentioned previously, IT consultants and sales specialists can advise you on the newer, cutting edge technologies that can be introduced to your business, they can show you easier ways to store and access your business data, offer solutions that have more sense and can help you cut costs, and give you access to special resources that were previously unavailable to you. Maintenance is the second piece of the puzzle when it comes to maximizing your company's potential. Technology can increase your company's efficiency, but it can also cause its decrease due to constant downtimes. Sudden server crash, emails going offline, office router issues – you'll need a tech team that is going to react and solve all these issues as they occur. And this is where good IT companies get separated from the less good ones – responsiveness. Besides making sure the technology is working properly, IT support team needs to be responsive, because the faster the repose, the less downtime your business will experience. Make sure you get a company with IT technicians available by online chat, email and telephone, and are capable of taking care of your issues right away. Avoid hiring companies that require opening tickets, have a certain wait-time before your issue is addressed or that have leveled IT support where you are required to go through all levels before reaching the expert that can actually help you.
5. Focus Back on What's Important
You probably know what a day on the job with a tech issue looks like. It's either an unpleasant surprise and a slight setback, or a headache and annoyance, or a complete collapse and operational paralysis. And as a business owner, you must know that time is money, so every minute with a server that crashed means putting the relationship with your clients at risk and, ultimately, money loss. Having an IT team by your side means that you don't have to worry about computer issues ever again. You would hire professionals to deal with issues that shouldn't be of your concern in the first place. This means that you and your employees would be able to focus on what's really important – your business and getting the job done. With managed IT services, you won't ever have to deal with unexpected costly repairs and last resort investments, because the IT guys are there to prevent IT disasters, to have backup plans and to handle difficult situations quickly and effectively.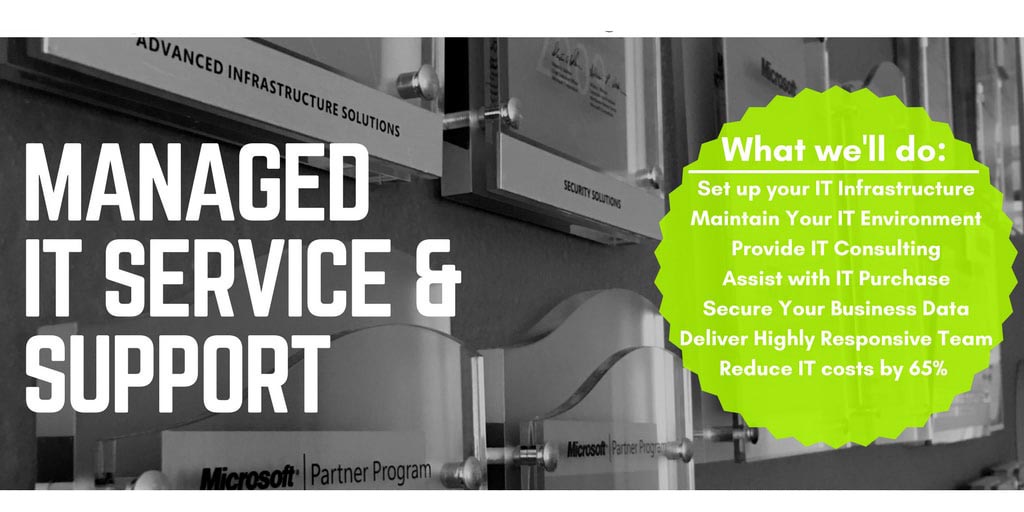 Secure Networks ITC – IT Support Services San Diego
Seeing IT as an option rather than necessity is a mistake that you need to stop making this year. It is the 21st century and IT has become a dominant foundation of businesses everywhere. You should make setting up an IT budget your prime goal for 2018. You need it. Period. Just like your customers need you, your business needs IT support. Secure Networks ITC offers different packages to choose from. You can contact our support to troubleshoot IT problems as they occur and pay per hour, OR you can hire a dedicated team of enthusiastic IT technicians to watch over your company's network. Constant monitoring decreases the possibility of having serious emergency situations, decreases the time you would need to get back on track without taking time away from your employees or creating unpleasant experience for your clients. The ultimate benefit of an unlimited plan is that the seriousness of the issue doesn't influence the support cost, as it is the case with the by-the-hour IT service. Moreover, the unlimited plan includes unlimited IT consulting and assistance, which otherwise would be charged per hour just like the support services. IT sales advisor would also be available anytime you need to pick his brain regarding various hardware and software options and innovations.

Our mission here at Secure Networks ITC is to create a unique environment for all our trusted San Diego clients - a fusion of professional, responsive and reliable IT support team of dedicated problem-solvers, and your friendly IT buddy that you would feel free to call anytime and get advice on anything concerting your IT infrastructure and technology. Most importantly – there is no opening tickets, waiting for weeks for a problem to get solved, no patiently going from Level 1 technician to Level 5. When you call us, we'll assign the right guy for the job and we'll start working on it instantly. The goal is improving your business efficiency and productivity which will result in employee and customer satisfaction.
What we'll do:
Set up your IT Infrastructure – includes setting up computers, phones, printers and scanners, wi-fi network, server setup and migration, mailboxes, cabling, office relocation, connecting office devices, installing surveillance systems, and help you integrate your old environment elements into new environment
Maintain & Monitor Your IT Environment – includes regular program and app updates, server maintenance, performance monitoring, behavior analysis, hardware monitoring with a goal to maximize your uptime
Provide IT Consulting - it includes periodical analysis, advices on how to improve your IT environment, keeping track of what you have and warning you when certain elements need to be upgraded, software consulting based on the type of company and your employee needs
Assist with IT Purchase – as the Microsoft, Dell, Lenovo, VMWare, Bitdefender and Cisco partner, we'll enable you access to newest technologies and help you choose the right hardware and software options for best possible rates
Secure Your Business Data – includes implementing the best antivirus and antiransomware solutions, firewall setup, implementing a triple data backup plan for maximum safety, data recovery, helping you become HIPAA and NIST compliant
Deliver Highly Responsive Team – our IT technicians will remote in for assistance to you and your employees while our field techs will be sent on site within the shortest possible timeframe; no opening tickets, no waiting in line, no time loss
Reduce IT costs by 65% - this means that you'll save 65% on average vs your in-house IT including present IT Provider with our affordable and cost-effective IT support packages
Send us an email or give us a call to discuss your business requirements and different IT support options! Can't wait to meet you!