10 Potential Disadvantages of Cloud Computing You Should Have in Mind
No matter how much we're trying to prove that some platform or product is impeccable, there will always be some things that will ruin the entire concept of perfection. When it comes to
cloud computing
, we are almost completely sure that there's nothing dark with it. This platform indeed brings a lot of
advantages
to both business and private users, but there are still some things you should have in mind when implementing it. Accordingly, we are going to reveal you the 10 potential limitations of cloud computing you should be aware of while enjoying the robust and sophisticated features of this platform.
What are the Disadvantages of Cloud Computing?
It's vital to know that not everybody has the same experience with cloud computing and that its functionality will depend on you and your company's purposes and expectations. While exploring the pros and cons of cloud computing, our
IT professionals
made a list of potential cloud computing risks you may run into, and some of them are:
1. Dependency on the Internet Connection
The fact that you need a stable Internet connection for retrieving the data can be quite intimidating, especially if you spend a lot of time outside of the office where you don't have the Internet access. Sending, receiving, retrieving and sharing files requires a fast Internet connection, especially if you're working with larger files. If you lose a connection due to a storm or an outage, you may experience downtime, which can cause a delay in your business performance. Since no cloud platform has developed the offline data access, you can't see your files unless your organization's got Intranet. The intranet is a platform that's hosted on a web server inside your company network, and it allows you to access the internal database without an Internet connection.
Bear in mind that intranet and cloud solutions are not the same, and the point is that the cloud does require a fast and stable Internet connection in order to manage your data. Otherwise, your hands are tied.
2. Downtime as a Result of Technical Outages
Even though cloud computer providers claim that you won't be facing any downtime, the truth is that the downtime can happen. Since your cloud is hosted on the provider's network, anytime they face technical issues including loss of power, low Internet connectivity, data centers that are going out of service for maintenance, etc., you won't be able to access your cloud service. Cloud services keep improving, and such issues are quite reduced, but you should be aware of the potential downtime that can occur due to some unpredictable things that we can't control.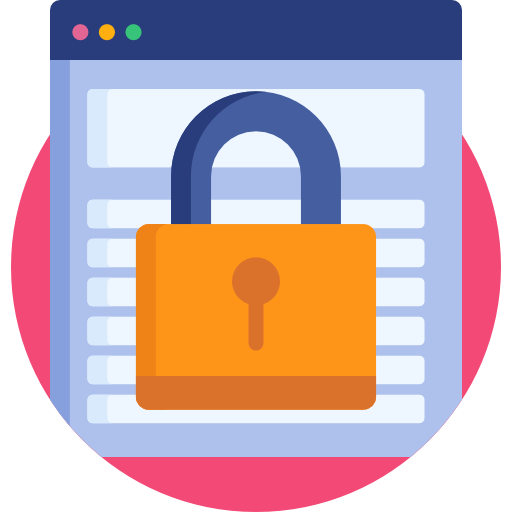 3. Potential Security Breaches
Knowing that your sensitive data is stored in the virtual space may make you feel insecure about the safety of your organization's critical information and documents. All cloud providers use the highest security standards and encryption protocols to make sure your data is entirely protected from unauthorized access. Breaking the encryption is not the easiest task, but it's not impossible – if someone is craving for your company's data, they'll do everything, even studying cryptography. Another potential drawback of cloud computing security lies in the fact that you're leaving your essential data to a third-party provider. Again, no provider should have an insight into your personal and corporate files, but to be sure, choose a proven cloud service provider that won't jeopardize your privacy.
4. Possible System Vulnerabilities
Being placed on the network, your data becomes more prone to potential
system vulnerabilities
that can cause some severe problems. Vulnerability refers to any flaw that can leave the system open to attack. A computer or a network that hasn't been updated for a long time are more prone to vulnerabilities than a system with regular updates, and that's why it is essential to look for a cloud provider that makes sure the platform is up-to-date. The most significant risks of cloud computing refer to
cyberattacks
, such as
DoS and DDoS
, malware,
ransomware
, and any other threat that can harm and steal your data. Again, choose a proven cloud provider that delivers regular updates and makes sure the platform is enhanced with new, improved security standards.
5. Vendor Goes Out of Business
One of the "real" cloud computing disadvantages is the risk that a vendor decides to give up their business. When something like that happens, you need to take some actions which can be quite demanding, such as migration. Migration from one service to another hasn't entirely evolved yet, and the organizations find it challenging to transfer their data from the former vendor to the new one. Apart from this issue, such migration involves extra costs of implementation and configuration complexities. Since the entire process requires some improvements, the thing that happens most of the time while the migration is an incompatibility. For example, you can't insert the document created in another application into Google Docs spreadsheet.
6. Price Concerns
The price of cloud computing is usually marked as an advantage, and that's true – the ability to pay only for the amount of storage and features that you need makes this platform quite convenient for the small and start-up businesses that have just started to develop. However, a pay-as-you-go system can be tricky – when you are not sure what you actually need, you may end up paying more than you expected. So, try experimenting with a variety of offerings and opt for the one that meets your needs in the best way.
7. Limited Options
Sophisticated features go together with the price, which means that you might not be able to experience the limitless opportunities until you pay for them. Many cloud computing services offer free packages, but they are only suitable for the beginning. You'll need more storage and accessibility as your business grows, and accordingly, you'll start spending more and more money. You may find yourself in an endless circle after some time, and to avoid that, it's essential to find a provider that will offer you unlimited bandwidth, cloud storage, virtualization, and backup. In a nutshell, find a pricing package that includes the features that you need and make sure there won't be additional costs.
8. Lack of Control Over Your Data
We've already mentioned that your data is stored on a third-party's server, which can cause some concerns regarding security. Besides, the fact that your data is found on someone else's server means that you can't have complete control over it. Therefore, you need to trust that your provider's data centers are protected both physically and online. So, if you are considering moving to a cloud, make sure that the vendor includes the agreement where they claim that you have ownership of your data.
9. Poor Customer Support
The earlier versions of cloud computing were known for their poor customer support and slow response. However, as the tech world started developing, most vendors have progressed in terms of customer support, but such a service comes at a price. Google, for example, offers a support package that costs $100 a month, and it doesn't even include phone support. It's got four hours response time, during business hours only, which is not quite convenient if you're facing a serious problem that needs to be solved immediately. If you find customer service critical for your business, go for a provider that will deliver plenty of options available, including email, phone, live chat and user forums. Also, get prepared to pay extra money for the support that's available during evenings and weekends.
10. Learning Curve
If you finally decide to implement cloud computing, you may face some problems regarding its use. If you've used traditional computing method for a long time, switching to a cloud may be a bit challenging, not only for you but also for your employees. Training can be both costly and time-consuming, and if someone makes a mistake, it can cause problems within the entire company.
Extra Tips for Keeping Data Secure on the Cloud
Since most cloud computing issues arise when it comes to security, we'll give you 3 extra tips for keeping your data safe there:
Don't store sensitive data in the cloud – If you are concerned about the safety of your sensitive data, then don't upload it to the cloud. The less critical information you store there, the less the chance for theft in case of a security breach.
Implement a robust password – Password is a crucial security concept, which means that you shouldn't use your date of birth or a pet name as a magic word of your empire. Instead, use a password manager, which is one of the safest ways of generating passwords.
Always choose an encrypted cloud service – If you want to provide your data with the safest environment, you should go for a service that encrypts files on your computer and stores them safely in the cloud. That way, even the service provider won't have access to your data, which is also called "zero-knowledge" privacy.
It's Never Cloudy With Secure Networks ITC
We are aware of the issues and stress caused by cloud migration and implementation, and that's why we want to offer you professional help. With 20 years of experience and more than 150 clients in portfolio,
Secure Networks ITC
makes sure the IT ecosystem of your business is provided with the highest level of security and functionality. We'll give you a hand regarding cloud consulting, implementation, virtualization and migration, and all you need to do is to contact us at
858.769.5393
– make a call and step into the world of
the best cloud computing services San Diego
has to offer.