IT Support for Schools San Diego
The Best IT for Education in San Diego, CA
With the advent of technology, students of elementary, secondary, and high schools can immerse themselves in lessons that seamlessly combine digital experiences and hands-on activities. Our managed IT services for schools in San Diego area enable you to create an optimal learning environment for your students.
Moreover, schools require exceptional IT support, and we understand your challenges. We help educators prepare future leaders by delivering technology solutions that meet their unique needs. Technology-based tools are implemented to ensure our clients succeed by understanding the end-user's needs. Our education IT support is here to help with school servers, desktops, printers, tablets and school IT network and cybersecurity.
With Secure Networks ITC education IT services, you can save, while also improving the quality of IT infrastructure within your school. You can reach us at (858) 769-5393 or get a quote for the best remote and on-site IT service for schools throughout San Diego County.




]
Education IT Services in San Diego With Focus On
CYBERSECURITY SERVICES
Every day, education facilities must deal with security risks. Unfortunately, they don't have enough time and money at their disposal. Cyber security experts from our company help you identify and block every possible threat so that you can focus on teaching. We help our clients become compliant with HIPAA regulations through comprehensive cybersecurity analysis and consulting.
IT CONSULTING SERVICES
Our IT consulting services and reliable technology programs will give your school a fresh view of its needs. Specifically, Secure Networks customize each project to the needs of the client. San Diego is home to many of our clients. We have been providing IT consulting services for over 15 years. Call us and embrace the latest innovation and IT technology for education.
MANAGED IT SERVICES FOR SCHOOLS
Streamline your school's technology and reduce downtime with Secure Networks. Allow us to customize your IT services in San Diego for educational purposes. With flat rates based on your school's IT needs, we will help you focus on what you do best. We offer flat-fee plans so you can plan without worrying about extra costs, as would be the case without managed service package.
MICROSOFT OFFICE 365 SUPPORT
Microsoft Office 365 offers Microsoft Teams, which lets your workers, students and volunteers communicate for free from their smart devices whenever they have a stable Internet connection. However, it is quite challenging to set it up or migrate to it, so you should enlist the assistance of a Microsoft-certified IT support team to handle everything related to cloud technology.
Learn More About San Diego Education IT Support
Backup and Data Recovery for Education
School administration must take good care of critical data stored on their premises. Not all situations are under your control, so you should always be prepared for the worst.
Your school's data is at risk of being permanently lost if you experience computer and system failures, natural disasters, burst pipes causing damage to your workstations, employee negligence, cyberattacks, etc. To prevent data loss that may result from the above situations, you need to plan. If your data is compromised, lost, or stolen, our company offers three recovery methods. Your data will be saved whichever option you choose.
Cloud backup: This is one of the most suitable methods as it can be done as often as you like. The storage space available on a cloud server is ideal for raw data, such as files and folders.
On-site backup: School premises are used for on-site backup. You can also backup your entire server by storing all data on a hard drive external to the server, so you can restore it to an earlier state whenever you want.
Off-site backup: You can do off-site backups weekly or monthly, depending on your business needs.
Cloud Computing for Schools
Whether hosted on-premises or off-site, Cloud applications can be accessed online anywhere by employees and students, most cloud-based applications are designed to work across a wide range of devices, whether fixed workstations or mobile devices.
Our consulting services for schools will help you take the next step on your cloud journey, no matter where you are. Cloud computing offers new opportunities to your school, such as enabling remote teachers to work from anywhere, which is important in the COVID-19 period. Moreover, we will provide a disaster recovery solution that keeps your work operating during a catastrophe.
Secure Networks implements the following cloud platforms to enhance your school's connections:
Microsoft Azure is a hybrid cloud solution that offers schools functionality. Schools find it perfect since it keeps students' data safe.
Microsoft Office 365 provides the most used Office apps in the cloud, such as Word, Excel, PowerPoint, Outlook and even Microsoft Teams, allowing school employees to communicate more effectively among themselves or with students. Since your job involves a lot of time outside the office, all the apps are also available on mobile devices.
Cybersecurity for Schools
Our cybersecurity consultants help you navigate the constantly changing cyber landscape. Proper expertise and resources to build the necessary security defenses are detrimental to any business's safety and efficiency. Our cybersecurity services can help schools in San Diego guard against cyber threats by providing the right people, processes, and platforms. You can trust us and feel confident knowing your data is safe if your network, servers, applications, users, and secondary devices are protected with cloud security and data security. The protection remains continuous in any environment - whether in the cloud, on-premises, or hybrid. Furthermore, we will monitor your network continuously and round the clock so that any malicious intent that could infect your system will be detected and prevented. We will assist you with HIPAA compliance as part of our security services.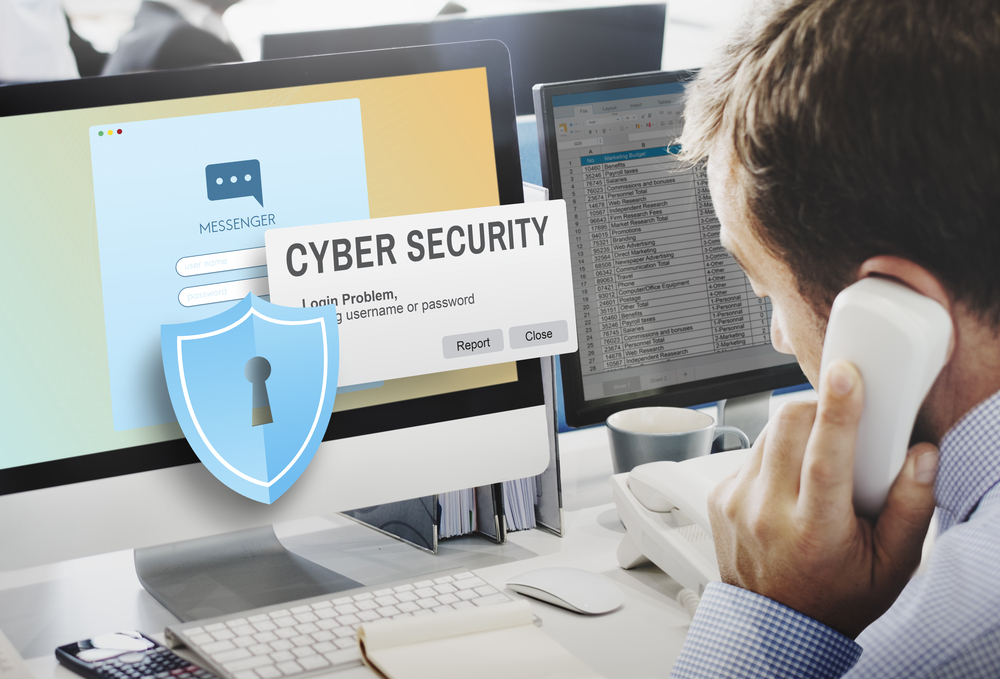 IT Consulting for Education
IT consulting helps plan a short- and long-term strategy that shifts technology to a predictable operational advantage by considering your objectives, needs, budget, and current environment. Our approach begins with an understanding of your requirements. We provide you with an assessment of your technology needs. During the evaluation, we identify gaps that hinder your goals. Afterward, we review your cybersecurity to identify weaknesses.
Secure Networks' expert team delivers recommendations based on the results of an initial assessment. In addition to identifying immediate actions, we provide It solution tailored to your budget and needs. Our experts will create a customized IT plan that gives your educational organization the best direction, programs, and policies. Our IT consultants ensure your school is set up with a strategy that meets unique needs, wants, and budgets while maintaining security and efficiency. We offer the following services to enhance your IT development:
Cloud consulting
Network consulting
Security consulting
Technology consulting
Managed IT Services for Schools
As classroom technology rapidly changes and remote and hybrid learning situations continue to develop, keeping your district's IT infrastructure updated is essential. You can maintain your network and monitor your data center with most managed service providers. However, in a digital classroom that is changing rapidly, on-premises servers may no longer be sufficient. When a particular problem arises, you need to contact a technician who can provide the right solution quickly or within a couple of hours. In the second scenario, you will experience costly repairs and downtime. So, if you opt for managed services, your systems are continually monitored and are prevented from failing whenever possible. Your service provider can immediately fix any issues due to remote monitoring. A managed service provider will simplify your IT management at a reasonable price. Managed services offer the following benefits:
Creating new network infrastructure
Round-the-clock service support
Narrow business focus
Team of professionals
Reduces downtime
Creating new network infrastructure
Round-the-clock service support
Narrow business focus
Team of professionals
Reduces downtime
As a
managed service provider for schools
, Secure Networks provides general IT support for all servers and endpoint devices, advice, and guidance through a single point of contact. The managed services we provide include 24/7 help desk support, application and network support, IT security, and cloud-based data backup and recovery. You can prevent unnecessary time, money, and nerves wasted when hiring Secure Networks ITC to manage school IT services. Your school would benefit from our services because:
Microsoft, Dell, Cisco, Lenovo, and Bitdefender are our partners
We offer flat monthly rates without extra charges
Managed IT services can be limited or unlimited
BBB has verified our track record
We don't bind you to any contracts
We are 24/7 available
Managed IT services offered by our company include:
Managed IT services for office networks: It includes maintaining the security and integrity of your network. In addition to VPN and VoIP telephony installation, it also includes the setup of routers and firewalls.
Managed IT services for cybersecurity: You are safe knowing that our team monitors and controls the network around the clock. We'll ensure that nothing disrupts the normal network environment by detecting and blocking any malware before it runs.
Managed IT services for desktop: Our desktop support services include installing and updating your operating system, installing software, backing up your data, detecting and removing viruses, as well as maintaining and optimizing your computer.
Managed IT services for servers: This is beneficial when you configure and upgrade your server and ensure it is secure. In addition, we perform backups, disaster recovery, and server migrations.
Microsoft Office 365 for Education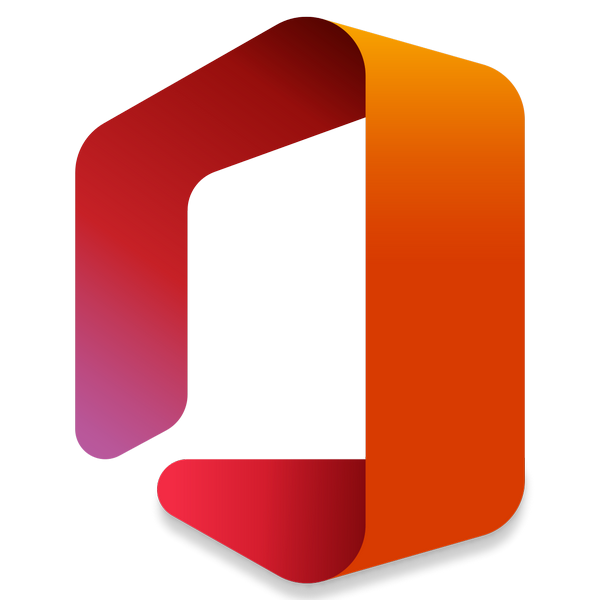 Microsoft Office 365 is that it eliminates the need for companies' email servers, but it does more than that. You will also receive OneDrive, Office Suite, and Skype for business as part of the package. A wide range of apps is available in the software to boost productivity and provide an advantage to students and teachers. Secure Networks ITC is an official Microsoft partner. Our partner Microsoft handles all the server maintenance while we take care of everything else. The initial setup of the Office 365 account includes connecting your domain and managing your public DNS configuration.
Among the benefits of Office 365 are:


Anywhere, anytime accessible files
Automatic updates and installation of security patches
Available anywhere and any time
Cost-effective - no hidden costs
Excel and Word files are easily shared
Microsoft Teams offers easy communication, including online conferences
Find out more about
Microsoft 365 Support >>>
Networking for Schools
The administrative staff and school employees rely on office Networks - email servers, VPNs, VoIP, Wi-Fi, routers, firewalls, and switches. File sharing, emailing, and complete communication are possible with a computer network. Fast, secure, and reliable computers are essential for schools. Networking can be a challenge, however. We can help with the following:
Access from a distance
Configuring wireless and a firewall
Designing an office network
Relocation of the office
Virtualization
VoIP phone systems
VPN firewalls
Top-of-the-Line School IT Support in San Diego, CA
Founded over 15 years ago, Secure Network ITC performs comprehensive computer services simultaneously. Our mission is to provide excellent service to all our clients. We have a highly professional staff that is always prepared to assist you in achieving a stable and strong IT system without the threat of malicious cyberattacks. We are committed to providing school managers with the best strategic advice and support to focus on what's most important: the growth and development of the children they care for. Secure Networks ITC offers managed IT and computer consulting services suitable for educational institutions. We can help you with all IT issues, cloud computing, and data recovery implementation throughout San Diego county. Give us a call at (858) 769 - 5393 to find out more about our managed IT services and plans for schools.