Our Mission
Save San Diego Businesses from IT Disasters!
If you ever wondered: "Where can I find a good IT guy to take care of my business?", you're in the right place. Except we're not just any "IT guy". We are a team of enthusiastic San Diego IT professionals and engineers that are passionate about technology and passionate about helping our clients with their corporate IT. But we can also be your IT buddies if you want us to.
About Us
We come to work every day with big smiles on our faces, because we love our jobs, we love our team and we love our clients. Sure, it can get stressful, and that's when we work hard and when the office becomes silent. After the problem is solved, it's sunshine and jokes flying all over the office again.
Oh, in case you haven't noticed: we love humor. And we like to think that we're full of it. But we're extremely dedicated and serious when it comes to our clients, their businesses and their work environment. We believe that the IT industry is one of the most exciting ones in the word. It is always satisfying when we can bring the technology closer to the clients and show them how it can be fun, useful and how it can allow them to become better at what they do. And we love to create and construct and build entire IT cities that we shall serve and protect with every last IT soldier that we have! We believe in treating other people better than we expect to be treated, with friendliness, patience and absolute respect. And we believe in being more dedicated than we need to be and having fun while we at it.
We're a property management company whose customers have come to expect we're equipped and ready to service them 24/7. Secure Networks has helped us meet and beat our customer expectations with their on-call, easy to reach, quick to respond IT service. The staff at Secure Networks has always been supportive, with good problem solving, budget conscious, and above-all, friendly service. We're happy our paths crossed, and we partnered with Secure Networks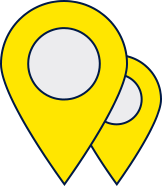 Secure Networks INC HQ
(855) 707-9935
sales [at] securenetworksitc [dot] com
4901 Morena Blvd STE 102A, San Diego, CA 92117