The Best Antivirus for Business in 2019
Security is an essential part of your business. You lock your office every time you leave, you put the security camera in a hallway, but what happens with your internet data? That needs to be "locked" as well if you don't want your business to get harmed.
Cybercriminal is increasing day by day, and many hackers are trying to steal your business information, sensitive account credentials or to sabotage your company and prevent it from working. It sounds dangerous, it is dangerous, and you need to prevent it somehow.
Antivirus
is one of the solutions when it comes to small or medium business defense. It's a software which detects potential malware and "kills" it before it causes any serious problem. It can't guarantee you the total protection, but it can prevent the damage. However, the best choice would be installing the antivirus specially designed for business. It offers more features than the personal one, and it provides more security. Read the next section and see why!
Why You Should Provide Business Antivirus Software?
When you need to protect multiple computers, personal security is not the best option. You'll need to install it on each device individually, you won't be able to update or configure the program remotely, and you'll need to manage it manually. It's a waste of time in the corporate world.
On the other hand, business antivirus software can protect multiple computers simultaneously. Once you've installed it, all the machines are provided with security. Now you can manage them locally or remotely, and all the PCs are up to date. Speaking of features, business antivirus software has a lot more to offer. For example, it can protect multiple types of OS (Windows, Mac or Linux), e-mail servers and smart devices at the same time, most of them include integrated firewall and you won't need to install extra software. It's time and space-saver. When it comes to the yearly price, it is slightly more expensive than standard antivirus software, but, in return, it provides more security to many devices, more sophisticated and comprehensive features, and brings your data protection to the next level! So, here is a list of 6 best antivirus software for business which suits most of its sizes. Read it, and you'll understand the advantages of their use.
1. Bitdefender GravityZone Business Security
Bitdefender GravityZone Business Security is a web-based small business antivirus software which provides comprehensive protection for the servers and workstations.
Bitdefender protects over a billion machines daily which speaks a lot about its performance!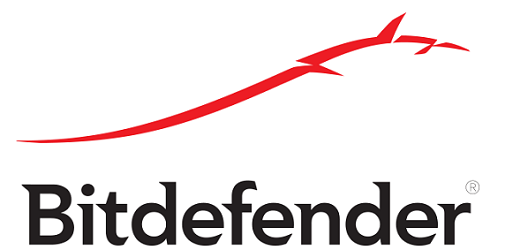 Pros:
Provides security and protection to your data – Bitdefender constantly detects and blocks malicious software like ransomware, rootkits, worms, Trojans, phishing or zero days before any damage is done.
Makes no changes in your computer performance – it doesn't affect your device's speed.
No false positive results – Bitdefender won't falsely identify a harmless program as a hazardous one, and it won't block it.
Internet and e-mail protection – Internet protection detects potential malware or phishing attacks, and it prevents them from stealing your identity, while e-mail protection provides a spam guide and stops the corrupted files download.

Cons:
Not so simple product installation – Someone with poor tech savvy won't be able to install the product without IT expertise.
No anti-theft, file-shredder or location detection features.
Bottom line: This product is among the best antivirus for small business owners – It's affordable ($71.49 for 3 devices) It provides full-time protection, it updates automatically, and you can install it remotely to all the unprotected computers. All in all, it's a huge time-saver and allows business people to focus on their jobs instead of being concerned about data safety.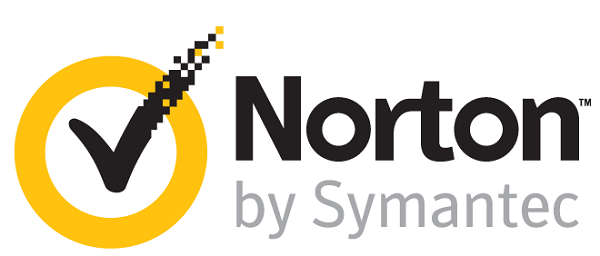 2. Norton Small Business
Are you looking for business antimalware that works perfectly on all devices? Try Norton Small Business antivirus software. It's convenient for small businesses with around 20 employees, and it provides them with the protection from potential online threats. Its price of $99.99 a for 5 devices also makes it pretty popular among the small business owners.
Pros:
User-friendly software – Norton Small Business includes a simple step-by-step installation which doesn't require extra tech support. And if you want to add more employees, send them the e-mail with the instructions for adding their device to the security plan.
Detection and methodical organization of malicious files – NBS uses a technology that finds infected files and organizes them systematically by their reputation and behavior.
Warnings on potential malware – this antivirus program warns the user before downloading something that could be a threat.
Protection for more than 20 devices – unlike any other Norton security package, this one provides the protection for even 24 devices.
Cons:
A negative effect on computer performance – many business owners complained that NBS made their devices run slower than usual.
No free trial – NBS offers 100% money back guarantee if it fails to detect malware. Even though it sounds convenient, think about it – Is it possible for contemporary antivirus to fail to perform its primary function? Not so convincing. So, if you are not satisfied with the product, you'll need to continue using it, or you'll have to purchase an additional one.
Bottom line: Norton antivirus for business suits any business and its multi-platform feature makes it one of the most popular business antivirus software. It saves your time with automatic updates and its 24/7 behind the scenes performance. A free-trial lack is a disadvantage, so, think well if it fits your needs before you decide to purchase it.
3. AVG Business Edition
AVG software is mostly famous as a standard, personal antivirus. Well, it also comes in a business edition, and it provides more than simple device protection. Some new features have been added recently, and they can be helpful when it comes to small businesses.

Pros:
Cyber Capture – this new feature provides extra security: when you download a file to your PC, its copy will be automatically sent to the experts who will see is it safe or not.
A Linkscanner option – while surfing the internet, Linkscanner checks the webpages before you open them in the browser, showing the safety ranking in your search engine results.
Permanent malware removal – with File Shredder feature, you won't have to worry if the malicious software is going to "revive."
Confidential data encryption – AVG encrypts and stores all of your sensitive information on the password-protected virtual disc on your PC and defends them from hackers' attack.
Cons:
False-positive results – AV test showed that AVG recognized Google as a harmful software and blocked it, even though it's completely safe.
Can't be hosted in the cloud – hosting in the cloud is more convenient for small business owners because it's easier to manage the network.
Bottom line: AVG Antivirus Business Edition has developed a lot recently, and it has added some interesting and useful features convenient for the clients. It's appropriate for small business users because it provides remote management which saves a lot of time. It's a bit pricey ($44.99 per device) which is not so practical.
IT SUPPORT FROM $39/MONTH
server : desktop : network : security
(858) 769-5393

4. McAfee Endpoint Protection Essential for SMB
McAfee Endpoint Protection Essential for SMB (small and medium-sized business) is an all-in-one solution for antivirus, data protection, and web defense. It offers the protection that's easy to use, and it provides an up-to-date internal IT infrastructure security. Its price is also an advantage – $29.00 per user.
Pros:
Real-time protection – McAfee provides a real-time protection form any malware, Trojan or similar threat; it also provides a web-security that eliminates any suspicious web-related files.
Minimized desktop footprint – McAfee uses light software that occupies a minimal disc space and improves the system boot time.
Scanning starts when nobody is using the device – this is a huge advantage because it lets you do your business without any interruption. You can also schedule a scanning on a daily or weekly basis for enhanced security.
Decent reporting – it gives you a list of reports of scanned and infected areas or any other issues detected on your device.
Cons:
Poor anti-phishing capabilities – McAfee is not able to recognize the phishing websites and to flag them as suspicious.
Transferring small viruses into the system – McAfee doesn't recognize the small viruses and sometimes lets them pass without any notification. Even though these viruses can't damage the system, they can be annoying for the user.
Bottom line: All in all, McAfee is one of the best endpoint protection software for business of small or medium size. Its interface is well-designed, it's user-friendly, and the support is very responsive and helpful. It still lacks some functions, but that doesn't prevent it from performing its primary purposes.
5. Kaspersky Small Office Security
Kaspersky offers packages for all business types (SMB and enterprises), and it provides security to computers, mobile devices, file servers, and laptops, and it protects your business from cyber attacks, identity theft, and ransomware. And there is more!

Pros:
Easily blocking zero-day attack – zero-day attack happens to be one of the most challenging security problems, and many software companies usually can't find a solution in no time. However, Kaspersky does it flawlessly.
Safe-money feature – Kaspersky opens webpages that contain finances and transactions in a second browser reducing the risk of identity theft or financial fraud.
A powerful password manager – this feature allows you to store your passwords with the software and type them with a virtual keyboard using the mouse. In that way, your confidential data like Social Security number is protected from potential abuse.
Backup and restoration option – you can upload your most important files to the Kaspersky portal; in case your device crashes or becomes infected, you can recover the files by accessing to the portal. Losing data can be stressful, so save it on time!
Cons:
Poor reporting capabilities – Kaspersky doesn't provide you with detailed information about your system's protection. All you can see are green checkmarks that indicate that everything is safe and up-to-date. That's the most important, but a more detailed report would be way more helpful.
No device-location services – in case you lose, or someone steals your device, and the software won't be able to locate it. At least it will delete all the data from it, and no one will see it.
Bottom line
: Kaspersky Small Office Security is excellent antivirus software, and even though it's got the outstanding features, it's easy to use, and it takes 10 minutes to install. It's quite affordable ($89.99 for 5 users, 1 fileserver and 5 password managers), and it also offers a 30-day-money-back guarantee!

6. Avast Business Antivirus Pro Plus
Avast Business Antivirus Pro Plus provides excellent protection of all the worst things that the internet can bring – malware, ransomware or rootkit. Anyways, it includes some extra features that make it one of the most popular antivirus software in 2019.
Pros:
VPN (Virtual Private Network) – unlike some other antimalware program, this one includes VPN – It helps people who work from home or out of office get the secure network. VPN encrypts the connection and makes it safe for everyone.
Browser Cleanup – this feature cleans your browser cache, resets your search and removes harmful plugins. In this way, it improves browser performance and makes your search more secure and more comfortable.
Wi-Fi Inspector – it prevents any hackers' attack by fixing all the vulnerabilities that could be found on the network.
Well-built anti-spam capabilities – Avast takes care of your and your employees' e-mail. It removes threatening phishing e-mails and the annoying spam messages from the mailbox permanently.
Cons:
No mobile support – Avast Business Pro Plus lacks support on mobile devices.
No rollback capability and poor reporting features – unlike some other programs, Avast doesn't allow a rollback option. When something potentially dangerous is happening, it allows it, or it blocks it without reporting the results to the user. That could be a problem because sometimes it deletes harmless and useful files.
Bottom line: Avast Business Antivirus Pro Plus has included some new features which could be really useful for small business users. It has a strong threat detection capability, and it blocks the malware before it's executed. It has small weaknesses, but they don't affect the efficiency of this product. However, many users complain about its price - $59.99 per device is pretty much.
Be Stronger than Cyberattacks with Secure Networks ITC!
It is essential to be aware of the cybercriminal which is capable of destroying even the biggest enterprises in the world. Small business owners often believe that they are not on the hackers' lists and that their business doesn't need specific network protection. Well, that's a myth.
Small and medium-sized businesses are mostly attacked because of their network which usually doesn't provide strong protection and security. Many business owners often refuse to pay for the antivirus license or IT expertise because they see it a waste of money – it's understandable, but the security doesn't have a price, right? If you are looking for professional IT support, be free to contact premium
IT Consulting in San Diego
. Being official BitDefender partner, it offers full protection of data for every device you use in the office and makes sure you don't have a single weakness in your IT ecosystem – from e-mails to a sensitive business data.
Secure Networks ITC
is a leading company in providing top-notch IT support and computer consulting for all business types. It offers remote and on-site consulting with technicians who are always ready to help and make sure your IT is always up-to-date.