Small Business Router, 5 Best Models for Your Business
Do you Really Need SMB Router?
You probably asked yourself "Can I use the home router for business"? The answer is yes, you can use consumer router and supply several office computers, laptops, tablets and smartphones with Internet connection BUT… Even in a short-term, you'll lose so much regarding scalability, remote access, and security. If you have read Secure Networks ITC series of articles regarding small office networking, you are familiar with the importance of network security.
Let's see other differences between a home (consumer) and a small business router before we jump to the best models for your business.
Business router vs Home router
| Feature | Business-class router | Home (Consumer) router |
| --- | --- | --- |
| QoS (quality of service) | + | - |
| Parental control | - | + |
| Content filtering | + | - |
| Number of antennas | 3 or more | 1 |
| USB ports number | 4 | 1 |
| Ethernet ports number | 4 or more | 2 |
| VLAN support | + | - |
| IEEE 802.11n Wi-Fi support | + | + |
| Dual band support | + | + |
| Built-in VPN Server | + | - |
| Built-in media server | - | + |
| Built-in firewall | + | + |
| WPS (Wi-Fi protected setup) | + | + |
| WEP/WPA/WPA2 | + | + |
| IPv6 Support | + | - |
| Malware & Spam filtering | + | - |
| DMOZ port | + | - |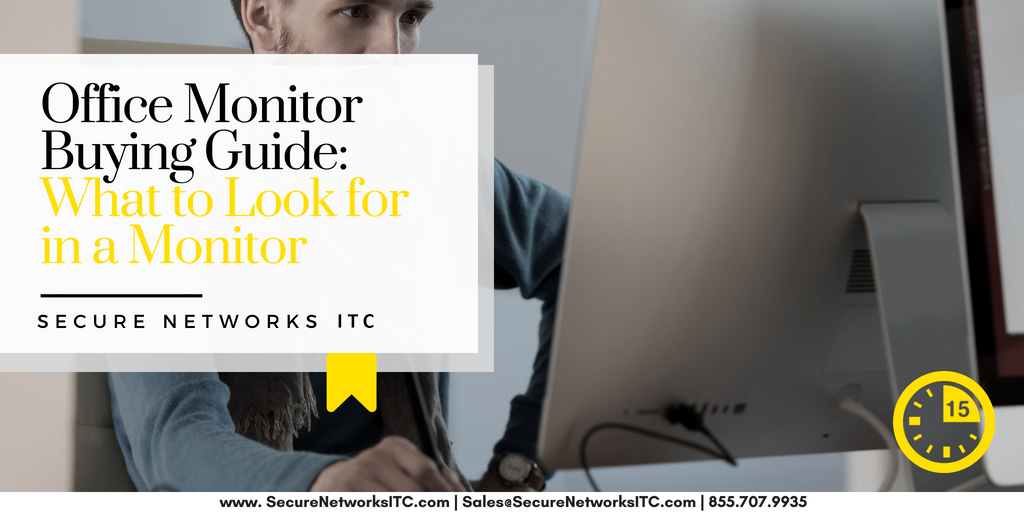 How to Buy a Small Business Router
As you can see from the table above there is so much in common for commercial and home routers. The main difference is in security features. Consumer routers can offer high Internet speeds but when it comes to remote access, redundancy and security standards, and they are the most important one, benefits of a commercial router come to the first plan.
So what you should take into consideration when
buying a router for business
? It all depends on your business
network complicity and number of users
. More complicated office networks require routers with more ports and wireless access points. Here are the top 10 features to emphasize.
#1 Security
Always start with security. Important are
WPA and WPA2 (Wi-Fi protected access) encryption standards
. WPA2 is the latest security encryption for Wi-Fi signal, adopted in 2006. Having router encrypted with WPA2 password shuts the door for 90% of hackers. Intrusion, in this case, is possible only at the enterprise level. If you are buying a business router that is a brand new model, from 2018, it is possible that it supports WPA3 standard, introduced in January 2018. Also look for a business
router with integrated firewall
. This way office network will be protected from intrusions coming from the public Internet. Another thing to check is an option for
Guest Wireless Network
connection. The main benefit of guest wireless network capability is that you control who can gain access to the office network.
DMZ port
is also one of the security layers you need to consider. Basically, DMZ is a small network between business network and the public Internet. DMZ (
demilitarized zone
) port is used to isolate one or more computers (that need direct access to the Internet, like FTP server, mail server, and Web server) on a dedicated sub-network and that way protects computer(s) in the case when your entire network is compromised or under cyber attack. Some routers allow assigning computers to DMZ in settings, with no need for dedicated DMZ ports.
#2 Number of ports (WAN & LAN)
More ports the better. LAN port (local area network) allows connecting more devices, like IP phones with the router. You can always use a switch and expand the number of devices connected to the router but try to choose one with at least 4 LAN ports. WAN (wide area network) port is needed if you want to use your router as connection between LAN and WAN.
Router for business
should have at least one WAN port.
#3 Wireless Protocol = Speed
Here is all about speed. Regardless of network complexity and number of users, you need a business router that supports at
least 802.11n
protocol. But if you are buying a router for years to come go with 802.11ac protocol. There is even newer protocol 802.11ac but many computers don't support it yet, so there is no need to look for this bandwidth.
#4 Strong Signal
To secure full
network coverage
with strong signal you need router that is capable to transmit signal to several offices. Of course, if you use several large rooms it is recommended to utilize two or more Wi-Fi routers. If you need to cover different building floors with signal use routers with 4 antennas and extended range. Number of users plays important role here. If you have more than 10 users on network don't rely on just one router.
#5 Dual Band Support
Or even three band supports? There are routers that communicate only in 2,4GHz or combination of 2,4GHz and 5GHz frequency band. Tree band business routers support one 2,4GHz and two 5GHz bands (we are not talking about 5G data network). For a
business network
with more than 10 users choose dual-band router.
#6 Quality of service
This feature will give you an option to prioritize certain data packages and that way affect traffic on the network. A typical example is the use of
VoIP phones
. If several users in the network stream large video files it is possible that service for IP phones become slow and unstable.
QoS
will help you balance and prioritize important service within the network. Sometimes you will need to configure router but, in most cases, the configuration is preset.
#7 Backup WAN
It is fantastic to have redundancy in the network. Some commercial routers have backup WAN ports. When you lose Internet connection, or your Internet provider is down you can simply add 4G card and avoid downtime.
#8 Content Management
Many business owners experienced leak of productivity in last several years. Employees spend so much time on Facebook, Twitter and Instagram. Routers with option to filter content with certain keywords can ban traffic to desired sites. This is very similar feature with Parental Control used in home routers.
#9 RADIUS Support
This feature can fall into security. RADIUS is the most secure option for accessing an office network, but it requires dedicated server meaning it is complicated to set up. You will need
IT specialist
to configure RADIUS for Wireless access. Basically to access network you need authentication between RADIUS server and client running on the router.
#10 Price
Lastly and very important. As with many other things budget is determining factor. If you want to have fast, reliable and secure traffic on your business network try to spend as much as possible. A router, server, and firewall are foundation of your IT system. Paying $300 or so for one business router is maybe costly but what it is much cheaper compared with network glitches and constant downtimes. Not all routers are the same. There are entry models and high-end business routers. Make a decision based on business needs, number of users, shared devices on office network (printer, fax, file servers, etc.) and network complexity.
Best Small Business Router
To ease the process of finding the right small business router, Secure Network senior specialist created this list of top 3 models that will fulfill needs of every small and medium-sized company. This list of recommendations is based on vast knowledge and experience working with clients in different industries and different networking needs.
1. Asus BRT-AC828
Taiwanese giant famous for consumer IT products rapidly steps in the business sector of networking solutions. Asus business line of routers, wired and Wi-Fi, is one of the highest quality on the market. Asus BRT-AC828 is top of the line router packed with some fantastic features like MU-MIMO support, LTE mobile broadband connection, two aggregated WAN ports (2Gbps speed) and eight Gigabit Ethernet ports. As you can see this is very powerful a piece of networking equipment. This jewel from Asus is perfect Wi-Fi router for busy environments with many users.
The only drawback we could find is the price of $559.
Main features:
Dual WAN VPN Wi-Fi router
802.11ac and 802.11n
Up to 250 simultaneous client connections
RADIUS support
100 meters coverage
4x4 MU-MIMO
M.2 slot for fast SSD storage
Number of antennas: 4
Number of Gigabit Ethernet ports: 8
Backup WAN support: Yes, LTE connection
VPN built-in server with AiProtection protection
USB 3.0 port x2
Price: $559
SEE IT HERE
2. NETGEAR Orbi Pro
Computer networking company based in San Jose, California is making some serious stuff for small businesses. For sure one of them is Orbi Pro small business router with outstanding design and great capabilities.
This router supports three band Wi-Fi with the option of traffic separation. It allows up to 80 simultaneous connections. This should be a router of choice for restaurant bar owners who demand ultra-fast wireless Internet connection. In addition to the router, you will get Orbi Pro Wi-Fi Satellite for extend network coverage of up to 2,500 square feet. The router allows traffic separation; you can easily set separated networks for guests, employees, and managers. Furthermore, you can set permissions for every user within the separated network. Cons? Secure Networks ITC specialists didn't find any.
Main features:
802.11ac
Three bend Wi-Fi
Design allows wall or ceiling mounting
Fantastic design and build quality
Great network range
Gigabit WAN ports: 1
Gigabit LAN ports: 4
Web-based setup
Easy installation with a native app
Security standards: WPA/WPA2-PSK
Backup WAN support: Yes
Price: $419
SEE IT HERE
3. Cisco RV340
Third on the list but first wired small business router we can recommend. RV 340 comes from Cisco. The focus of engineers was high-speed connection and firewall protection. This router is about security with capital S. Its main advantage is the price.
If you can't imagine a business environment without Wi-Fi pair RV340 with a wireless access point for extra $120. A unique feature of this business router is web filtering. This is just another way to safeguard your employees against intrusion. Using
user identification
you can create different Internet-access rules and that way improve office network security.
Main features:
VPN support
Focus on security features
Number of LAN ports: 4
Number of WAN ports: 2
Dynamic web filtering
Easy to use a web-based interface for configuration
USB ports for flash drive support or Backup WAN (3G/4G)
Remote access via Cisco AnyConnect (remote access by a mobile device)
Price: $177
SEE IT HERE
Need Help to connect all the dots in business networking and IT system? Our awarded and Microsoft certified specialists can help set solid IT environment for the small and medium-sized companies. Let's talk business.
Disclosure
The Secure Networks team writes about stuff we hope to increase your business creativity and IT productivity and strives to offer the best recommendations we can. Our team has no affiliate partnerships, and we don't collect a referral commission from your purchase based on our recommendations. All recommendations are based on our own research and experience.