Office 365 is a cloud based service that eliminates the need for an in-house Email server, but not only that. With many plans with varying prices, you won't just get an Email server. OneDrive, Office Suite and Skype for Business are also part of the offer. With OneDrive, you could replace your File server with a cloud based one, and Skype for Business can increase your employee productivity with features like screen sharing, chat and free internet calls. Office Suite includes all of the well-known and useful apps like Word, Excel, Outlook and PowerPoint.
Move to Office 365 and Save 10%
Get 10% off your existing Office 365 subscription or start using Office 365 with this unique offer. We are the only computer company that offers discount on any Business Office 365 subscription.
If you are already using Office 365, contact us now to find out how much would you save on your current subscription with Secure Networks ITC
If you are still not using Office 365, besides 10% off on subscription, we are offering free migration. Choosing Office 365 no longer would you need to worry if your server is running at an optimal level or if you would need a backup solution in place. You just need to decide and start saving today!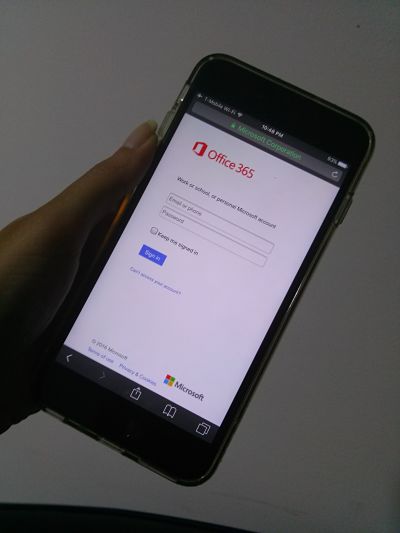 Get Microsoft Office 365 Today
There are many different packages to choose from, so it is very easy to pick the right one for your organization. Plans are made per mailbox per month. Each plan includes Exchange Online and 5 Office licenses per user, except for the Basic plan, which includes Exchange Online only.
Free For Nonprofit Organizations
Office 365 for non-profit plan can range from free to $10.00 per user per month, again depending on the services users would like to use.
Decrease Expenses Using Office 365
If you decide to go for Office 365 no longer would you need to worry if your server is running at an optimal level or if you would need a backup solution in place. All errors or instability you might experience with an in-house server could cost a lot when it comes to maintenance. Serious errors could create a long downtime period and be very expensive to fix.
The Best Data Security Ever!
Office 365 is running on Microsoft own servers located in server farms all around the world. All communications are encrypted by Microsoft's own certificates with advanced encryption. That includes email, OneDrive and Skype for Business communications.
As mentioned, Office 365 does not require maintenance. We do offer support for the initial setup, connecting your domain to the Office 365 subscription and managing required public DNS configuration.
Benefits Of Working On The Go
Android and iOS Apps available - Where ever you go, you could bring your apps and data with you. You can easily communicate with your colleagues using Skype for Business, while your data is on OneDrive. Word, Excel and PowerPoint apps are also available for free, so you could create or modify documents all from your mobile device. Later, you could simply save it to OneDrive or share it via Skype for Business, and make it easily available to all of your colleagues.
Secure Networks ITC offers 10% Off + Office 365 Phone Support
Secure Networks INC IT Company is an official Microsoft Partner and a Microsoft product reseller. Because of our business relationship with Microsoft, we get special low prices. That is why we are in a position to offer all Microsoft Products with a decreased competitive pricing, not only Office 365 subscriptions.
Request Office 365 Quote now by clicking below or call us now (855)707-9935