Medical Office Managed IT Services
Unlike many other businesses, IT ecosystem of a medial office or healthcare organization is far more complicated and constrained. The reasons are obvious, the patience's complete records. Those records contain very sensitive data that obliges medical staff to keep it safe.
We at Secure Networks ITC know the importance of keeping all of the data hidden and safe from unwanted eyes. Efficiency and speed are also our priority. Providing medical IT support and managed IT services from single doctor offices to hospitals, have allowed us to make a template so we could provide the best possible medical IT service.
Full HIPPA Compliance Integration
Server & Firewall Management
Three Level Data Backup (Cloud Backup Included)
Separated (doctor – patient) & Monitored Traffic
Perfectly Safe Network Infrastructure
Advanced Encryption For Data Security
Cloud Based Computing – Office 365 for Medical Organizations
Low Operating Cost
Minimal Downtime
24x7 Remote & Onsite Support Nationwide
Reach HIPAA Compliancy Much Faster 
Secure Networks ITC consultants for medical IT support can successfully implement all security features required by HIPAA. We make sure that employee errors resulting in breach of set of rules enforced by HIPAA were non-existential.  All of the network traffic is heavily monitored and regulated to disallow any unwanted intrusions. It is very important with any medical institution to have a safe, optimized, fast and tightly regulated IT ecosystem.
Become HIPAA compliant with medical IT support managed by Secure Networks ITC. Call us and let us help you medical office IT.
Medical industry heavily relies on security in order to reap the benefits of HIPAA compliancy. To understand how an IT medical service provider can better your business, we will provide you below with full case study.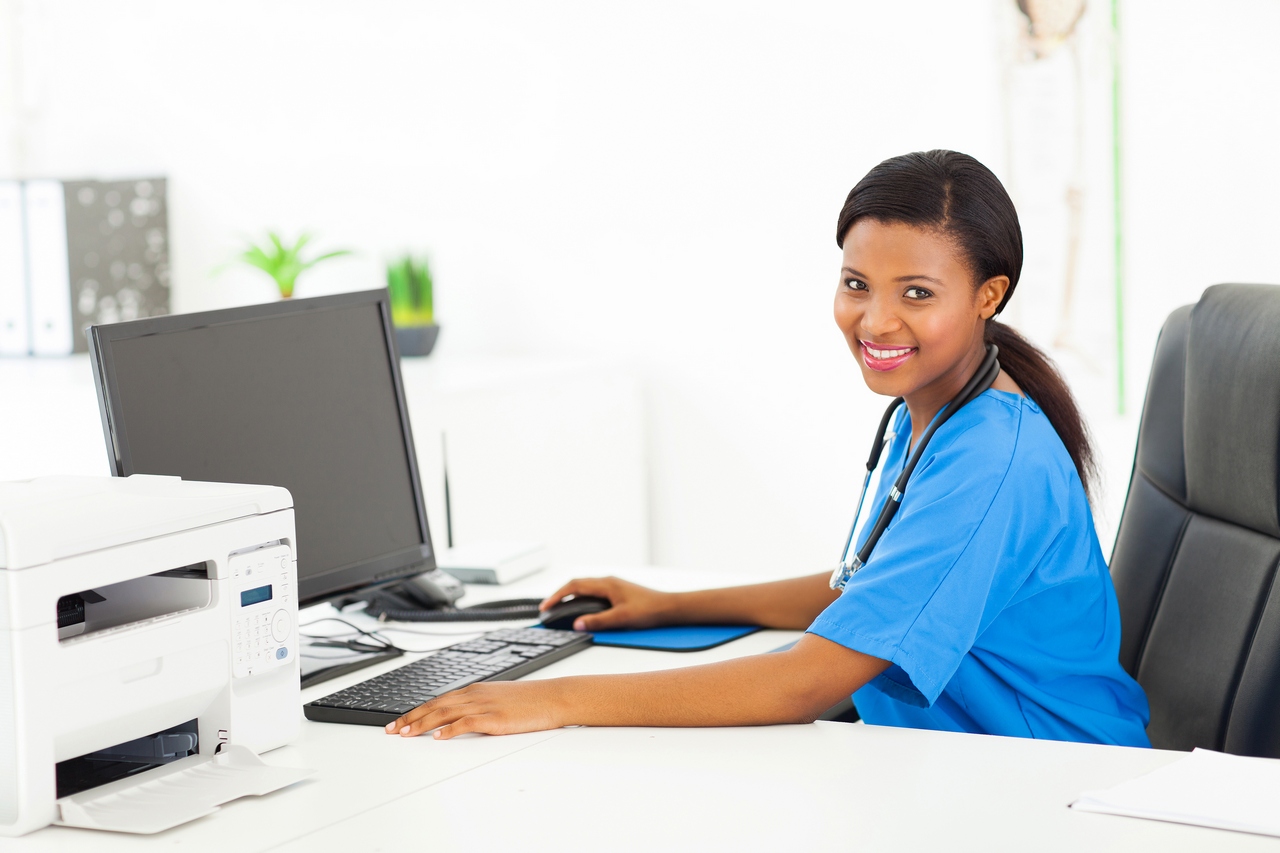 Medical Office IT Support - Case Study
Firewalls
When deploying a server our biggest concern is the on-site network infrastructure. If the network gets compromised in any way, the damage could be irreparable. Today usage of Wireless is far greater than ever before. Using hand-held devices can increase the speed and quality of communication between the staff, but also the data transmitted through wireless can be spoofed. Being an official Dell Partner, we rely on the usage of SonicWALL firewalls, considered one of the best firewalls on the market. By using this particular firewall, we monitor and stop all unwanted data coming from and to the office, thus creating a perfectly safe network infrastructure. As all of the Access Points will be managed by a firewall, we are eliminating two threats with one device. Also, many of our clients asked us about creating a completely separate Guest network for the patience, which is again, possible using a firewall. Separating the traffic, we ensure that data reaching doctors and patients, will not be the same.
Servers
Electronic Healthcare Records usually require a HIPAA compliant application that is usually running on a completely separate server and many of our clients rely on 2, 3 or even more different applications all requiring separate servers. This can, not only strain the budget of your business, but also increase the complexity of the IT environment. As the simplest solutions are usually the best solutions, we strive to create a simple, easily manageable environment that will increase efficiency and speed when handling data. That is why, if a business requires multiple servers, we advise the usage of Microsoft's Hyper-V virtualized servers. By virtualizing servers, you can run many different ones (Microsoft or UNIX based) of off a single physical server, decreasing the cost and simplifying your IT ecosystem.
Efficient Staff Communication
Having a service that can be used for chat or talk can also increase the communication efficiency between your staff. We have implemented many Skype for Business servers on premise and in the cloud to allow and secure communication between the staff. Skype for Business is an app that can be installed on every platform, including iOS and Android.
Office 365 for Medical Organizations
Whether on premise or in the cloud, your correspondence will be encrypted with the highest level of encryption while the data, kept safe. Also, as a Microsoft certified Partner, we offer Office 365 solutions for Medical Institutions that will help you reach HIPAA compliancy much faster.
The biggest challenge we have had is helping Tele workers accessing data from the public internet. As you might know, allowing this type of access will cause a security breach. The solution for this problem was implementing a VPN over Windows Azure. It is a cloud based service that will allow you to reach the highest level of encryption and the best possible speed. This way you could allow access to your internal network from the public internet by creating a secure VPN tunnel that will not allow hackers to spoof the data. Tele workers will use their own domain login credentials to connect to the VPN, so if a user account gets compromised, the password can be easily and instantly changed.
Data Backup
After securing the internal network, servers and access to it, we had to implement a form of redundancy for all of the data. To do that, we use three levels of backups. First level is an on-site daily backup that will allow access to old data reaching back even a month. Also, if a server fails, this will allow us to rebuild the server in matter of hours, decreasing downtime drastically. But this level will not keep your data safe if a disaster, like fire for instance, occurs. Implementing a second level of backup will counteract this possible data lost. It includes an off-site backup. Off-site backups are absolutely the same as on-site ones with one key difference, it is done rarely, usually once a month. In the worst case scenario, you will have month old data, but with a possibility of a fast server recovery. Understanding this very crucial short come, we implement a third level of backup, a cloud-based backup. All of the data that is residing in the cloud could be accessible from anywhere at any time, but retrieval of this data is much slower as it is dependent on your own onsite Internet speed. Cloud storage is located in Microsoft data centers that have 10 GB Internet speed, so you wouldn't have to worry about the speed.
Monitoring
We cannot foresee a possible disaster like fire or flood, but we can foresee if a server or a network device will fail by implementing the most complete IT monitoring. Monitoring all of the activities on the server and on the network can help pinpoint the problem and remove it from your IT environment much faster. Acting proactively, we will decrease downtime to a minimum and allow you to focus on successfully completing your day to day tasks.