San Diego Insurance Agency IT Support and Computer Services
Depending on the type of insurance you are providing for your clients, you may have to comply to certain rules, like HIPAA if selling health insurance. Nevertheless, security of your clients' information is your number one priority when handling such delicate data.
Being industry experts Secure Networks ITC created certain set of rules when developing this kind of IT infrastructure and IT support services for insurance companies. By following them, we made sure you are having a completely safe and secure IT baseline. The one you can depend on and not worry about outside breaches and data theft.
Our IT support for insurance companies revolve around 3 principles:
Unhindered work of users;
Total Security and Privacy;
Complete redundancy.
Those three principles will make sure you focus on what you know best, Insurance. Your IT and network infrastructure will be a tool that will help you develop your business faster and reach your goals quicker. In the end, isn't that what IT should be doing in the first place?
Forget Ticket Creating, We Act Immediately
Tech Support for insurance firms, but it's not limited to:
Network Design & Implementation
Nationwide Onsite IT Support 
24x7 Remote Technical Support
Disaster Recovery
Emergency IT Support
Complete Data Encryption
Call our computer consultants specialized for IT support in Insurance industry, and get all information you need to make decision about company IT infrastructure and maintenance.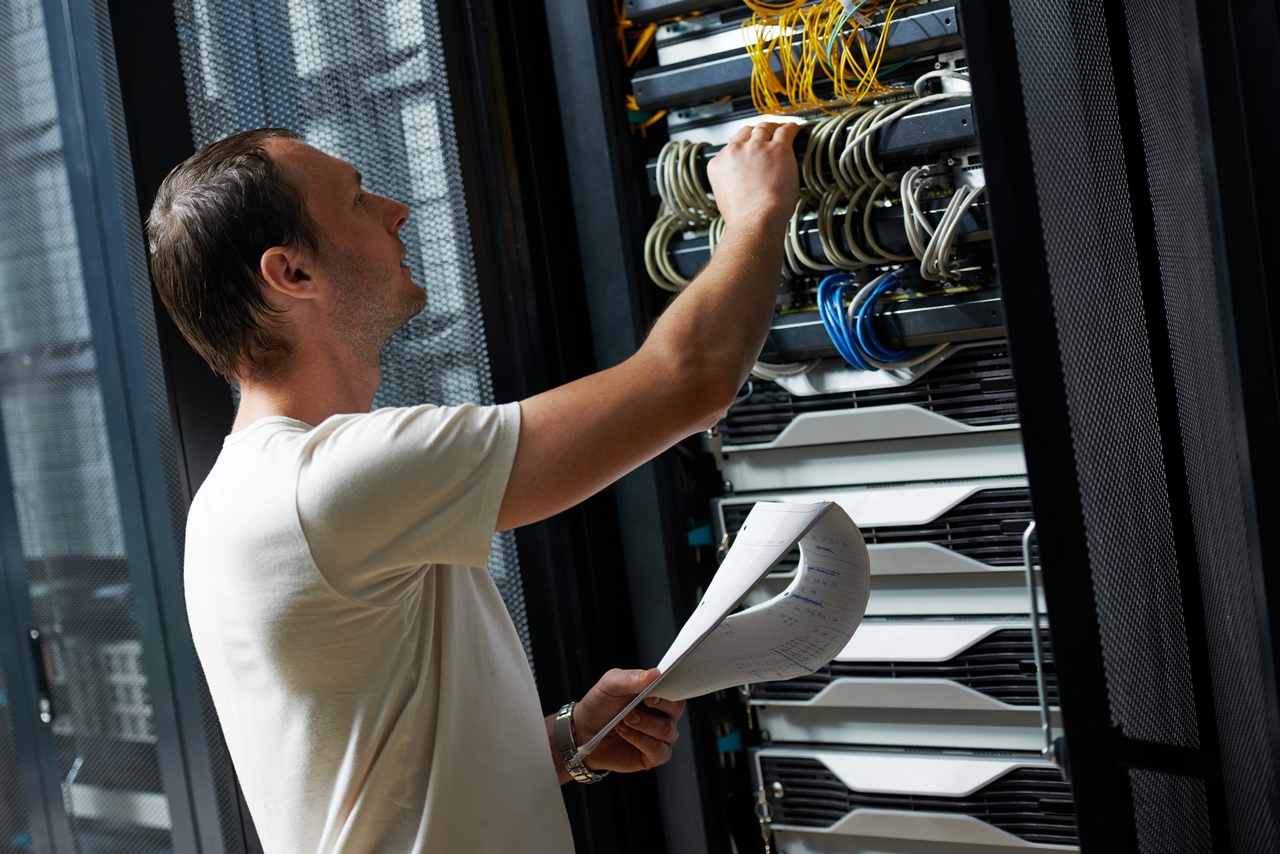 Insurance IT Support Services Case Study
First step is making sure you are HIPAA compliant, if you are in the business of selling health insurance, if not, we use this extensive documentation to increase security of every client, no matter the business.
Limited User Environment
Limiting access to the data and helping you feel safe is the first check on the list. Did you know that most of the thefts or network breaches are done by using simple user error? Most of the IT companies tend to create guidelines for users and try to educate them about different types of cyber threat. That does sound effective, but would you want your employees to spend their time reading extensive guidelines?
We do this a bit differently by specializing in creation of a limited environment for each user. You should view this as a maze. Everyone would like to exit the maze on the other side, correct? But what if you had a map that will guide you through it and show you the way out? Without any dangers or possibilities of error? We create that type of a maze for your users, where they will have complete freedom of reaching the end goal, or simply put, they will go about their work completely unhindered.
Total Security and Data Backup
So, what if the map gets incinerated? How can a user go back and start over, or continue? Firstly, we will do our best to provide Total Security, and keep your data intact! But even if that happens, redundancy that we create will kick into place. Having 3 levels of backups (on site, off site and cloud), you shouldn't worry about data loss at all. Even if you lose the map along the way, we will make sure you can go back and pick up another one and safely continue through the maze.
>
Full Office 365 Support For Insurance Companies
To make your environment be as easy to use as a pencil, we provide Office 365 services for insurance companies as well. This Cloud package allows you to bring all of your data with you. Being a Cloud based service, accessing files via OneDrive or emails via Outlook or Outlook Web Access is easily done by using any smart device. The biggest pro here is not access anywhere – anytime, but simplicity of usage.
 Creating new mailboxes, Skype or OneDrive profiles are done by couple of clicks. "And what about safety if I use it to access data from public internet spots like Starbucks?" You need not worry about that, as all of the communication coming from and going to Office 365 servers are encrypted by the highest standards known.
Additional feature that Microsoft offers for Office 365 users is Azure Multi Factor Authentication. Azure MFA will force users when connecting to any of the Office 365 to use one of few forms of second step authentication. Users will get either a phone call where they will have to answer it and type in their PIN code, or get a message on which they will have to reply with a PIN code. The third option is using Microsoft's own Azure app for phones. The app will issue a one-time code that you would need to type into your login page. Very similar to a lot of Online Banking applications out there.
As ease of access is the main virtue of Office 365, Microsoft has created a way to integrate your existing Active Directory with Exchange Online. Meaning that, if you have a domain in place, you could automatically create mailboxes from your Domain Controller (Windows Server 2008 and up). By doing this, once a new user is created, Outlook will be automatically configured. No additional steps required.