20 Actionable Tips on How to Work from Home During COVID-19 Crisis
Working from home can be a challenging action unless you're a successful freelancer who's accustomed to the given circumstances. Otherwise, it can be tough to get used to the environment where you keep being disturbed by your cat that's craving for your attention or where your normally shy parrot decided to express its singing skills now that you work from home.
What to do then?
Due to the novel COVID-19 virus that quickly spread internationally, including the United States, many companies are forced to send their employees to work from home. Still, the fact that there are more than 7,000 total cases of coronavirus in the US means that we must be responsible and do our best to prevent the further outbreak of this potentially fatal virus.
emote working may seem intimidating for some people, it isn't that bad if you know how to organize well and how to use the telecommunicating tools that significantly enhance your home working experience.
Let us give you 10 actionable tips for working from home – apply them, and you'll love your new working environment!
1.      Create a Dedicated Work Space
The first and the most important thing to remember is the fact that you should convert your home desk into a real working space that would remind you of your office. Creating a working atmosphere will make you feel more responsible, and you'll be motivated to finish your tasks on time.
Once you've found the place that works for you, make sure you do your job from there every day. If you keep moving from the bed to the couch or kitchen counter, you may quickly lose your focus and be less productive than usual.
Enhance your workspace with books, candles, plants, or anything else that will provide a better working atmosphere. Make sure it's clean and tidy so that you can perform your duties seamlessly and with no distractions.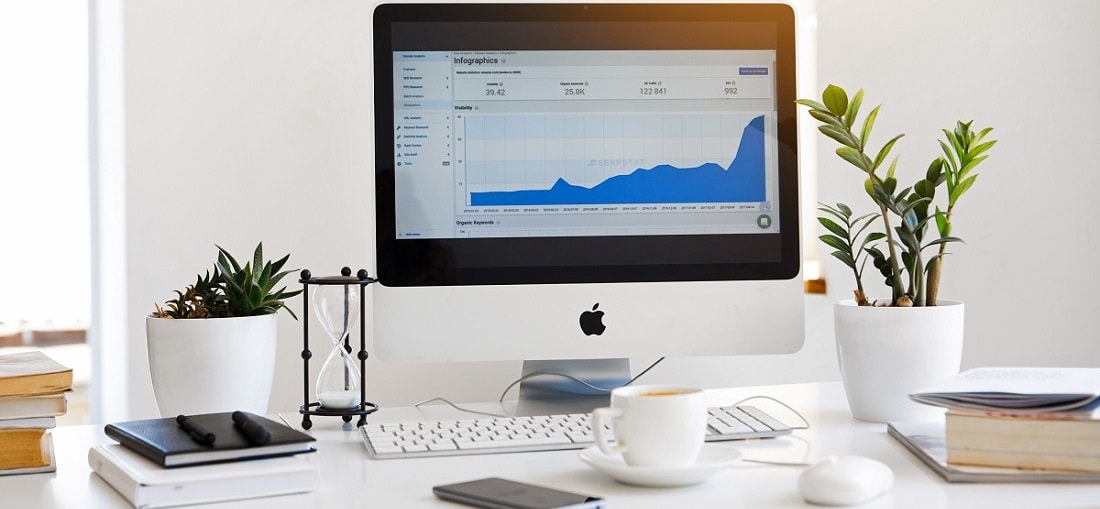 2. Create a Morning Routine
Get up at 7 o'clock, make coffee, eat breakfast, get dressed, and go to work – let this be the example of your morning routine. Although you have changed your workplace, you shouldn't forget about your morning routine, primarily because you can easily lose focus and get demotivated.
You can change your morning habits according to your WFH situation – for instance, if your day at the office starts at 8 a.m., and you start working from home at 9 a.m., you should wake up later and do some things differently. Still, it's essential to maintain your routine as long as you work from your house.
3. Dress as if You Were Going to the Office
The most common mistake WFH rookies make is working in their underwear, without bothering to get dressed. "Why would I wear pants and shirt when my client, employer, or colleagues won't see me?" is what they often think. That's true, but it's not right.
Spending days in pajamas or underwear is something that reminds us of weekends, vacations, and day-offs – and all these words are antonyms for work. That said, taking some time to get dressed and putting some makeup will be a big psychological booster and will make you feel as if you headed to the office.
4. Stay Off Social Media and Other Things that Could Distract You
Although you might not have any new message, you'd want to check your phone and see whether you've missed something. And that's the worst enemy of any kind of work.
That said, you should minimize the use of social media and other channels that might be distracting you. The best would be to turn off your phone while working, but given the circumstances of COVID-19 situation, you will want to be available for your friends and family. Other things you can do include disabling mobile data or Wi-Fi on your phone or logging out of your accounts.
You should also isolate yourself from your pets. We all do love them, but they can be a real distraction. Therefore, make sure they are in another room while you're working.
5. Don't Get Lost in COVID-19 News
Coronavirus is the most popular news today. You want to be up to date with the latest information about the pandemic, but you shouldn't let digital media, especially bias, distract you and make you feel anxious about the entire situation.
Turn off the TV and push notifications about COVID-19, at least while you're working. You can catch up on the latest news when you finish your duties.
6. Set Ground Rules with Your Housemates
It's essential to set some ground rules with your family members or roommates so that they know what your duties are now that you work from home. It means that you should ask them not to disturb you during your shift when you need to be fully concentrated.
If there are no rules, and you can't rely on your housemates' support, your productivity may suffer a lot.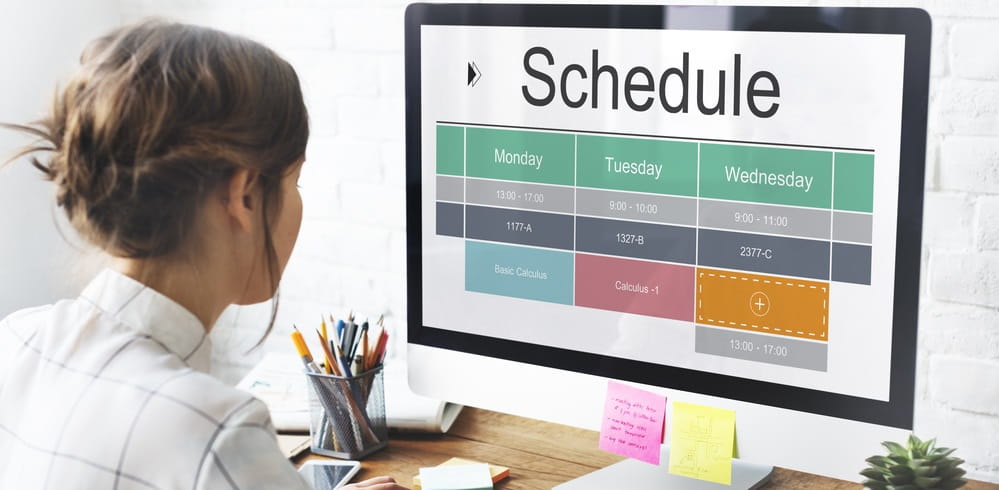 7. Set Up a Schedule
Setting up a schedule and sticking to it is critical for working efficiently, no matter whether you work from your office or home. Various tools may help you create a plan and set tasks you're supposed to do. You may consider Microsoft Planner for assigning tasks and setting due dates, and if you need to schedule appointments, you may go for Google Calendars. These efficient cloud-based solutions allow you to create and edit events.
If you still prefer a traditional pen and paper method, you are free to create a schedule and stick it to the wall in front of you. Make sure you create a plan the night before, or even a week in advance if you find it more convenient. You can use different colors to highlight your tasks, but there's nothing wrong with black and white, as well.
8. Schedule Your Breaks
Don't forget to include breaks to your daily plans. Even though you work from home, it's essential to take some downtime and free your mind from work and stress. You should take from 30 minutes to 1 hour, depending on your working hours, to eat lunch, drink coffee, meditate, or do anything else that helps you retrieve energy and freshen up.
You can use an app, such as Smart Break, for Windows or TimeOut for Mac. They will analyze the way you spend time on your computer and suggest the appropriate time to rest based on their observations.
9. Obtain All the Necessary Tools and Equipment
If you work for a company that supports your WFH regime, you need to make sure your employers have provided you with all the equipment you need while you work from home. If you notice that you still need something, you shouldn't hesitate to ask your employer for that.
In order to do your job adequately and comfortably, you need a functional laptop, keyboard, printer, mouse, software, Microsoft Office 365, TeamViewer, and other tools that would allow you to perform your tasks in the best way.
LEARN MORE ABOUT TOOLS FOR REMOTE WORK DURING COVID-19
10. Keep in Touch with Colleagues and Employers
Consistent communication with colleagues and employers is a must for working remotely for various reasons. First, you may not be sure whether you're doing everything right; second, project works require collaboration between you and your workmates; third, you'll feel less alone in the period of isolation.
Luckily, the digitalization has brought numerous tools and apps that allow seamless communication between parties. For example, messaging platforms such as Microsoft Teams, Slack, Skype, and more will facilitate communication among teammates. They also allow you to share files and make audio and video calls.
In the case of business meetings and webinars that shouldn't be rescheduled, you may go for webinar apps such as Zoom or Go ToMeeting.
Look for Available Training Opportunities
The current situation has encouraged many universities and organizations to offer free development courses, training sessions, and webinars useful for your professional development. All the classes are held online, and they can be a great opportunity to acquire new skills and learn something new you can apply in the future.
Besides, many experienced WFH people are hosting webinars on how to work from home. You are encouraged to find out more about them and participate if you want to learn more about performing work-related tasks remotely.
Use a VPN to Enhance Your Security
It's vital to take your security to the next level even if you work from home. Wi-Fi is the network most prone to vulnerabilities and hacking. To make sure your wireless network is entirely protected from potential security concerns, you should use a VPN (Virtual Private Network).
A VPN is usually provided by an organization you work for, and it allows you to access websites that might not be available in your country and use the Internet without worrying that someone's tracking your activity.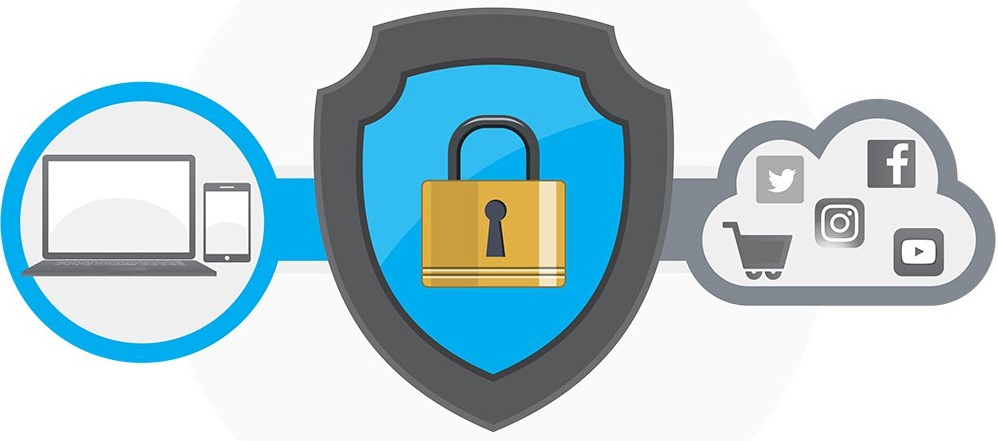 Get a Separate Phone Number
To create a real home office, you also need a separate phone number. It can be a landline, second mobile phone, SIM card, or a VoIP phone system such as Google Voice or Skype number.
Having a different phone number will enhance your work-life balance and help you manage your work from home more accessibly.
Get Yourself a Pair of High-Quality Headset
Online interaction can be a nightmare when you don't have high-quality equipment that allows seamless communication. Apart from a high-speed Internet connection and exceptional software, you need a pair of headset that improves the quality of your audio and video calls.
If your job involves communicating with clients via VoIP phones, Skype, or any other tool, you should look for a headset with long battery life, Bluetooth compatibility, microphone, and noise-canceling features. That way, the quality of your calls will be great even though you're making them from your home.
If you don't have an adequate headset, you should ask your employer to provide it for you, at least while you're working from home online.
Don't Be Harsh to Yourself
A golden rule for successful remote working lies in extreme discipline. It means that you should focus on your tasks without fooling around and looking for funny cat videos instead of doing what you have to do.
However, you shouldn't force yourself to work until you fall. Give yourself some space and take a break from staring into your monitor. Even if you can't manage to finish everything on time, relax. Get some sleep, recharge your energy, and start over tomorrow.
Take Sick Days
If you don't feel well, you shouldn't keep working. Take the sick time until you feel ready to go back to work, no matter whether your sick days are paid or not. Your health is more valuable than money, especially during this situation.
Eat Healthily
Working from home can be an excellent opportunity to implement some healthier habits. Instead of eating fast food and sugar, you can cook a healthy meal and make a fresh vegetable salad. It will not only make you feel better, but it will also boost your energy and concentration, which will positively impact your productivity.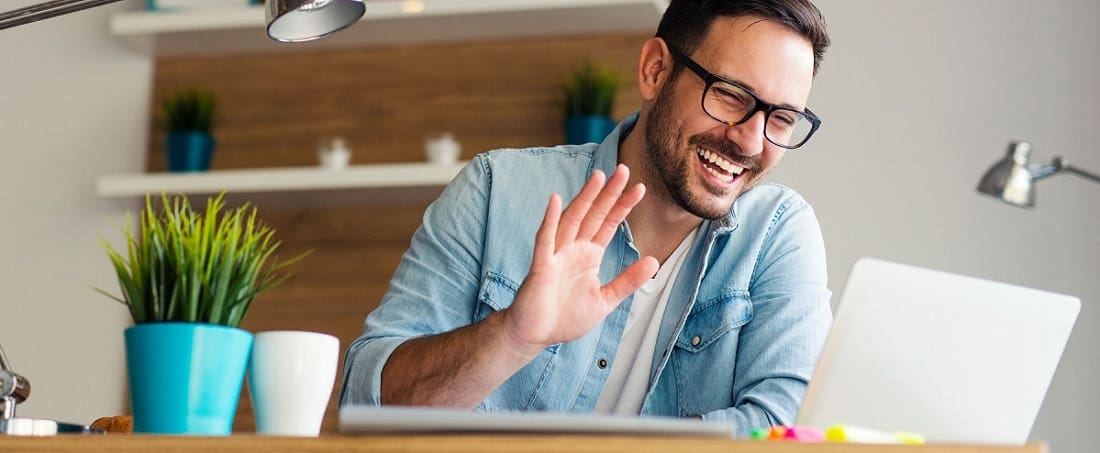 Be Positive
Not everyone likes to be locked up in the house and work from there, which may significantly impact the relationship with your co-workers. A key to successful offsite communication with your teammates lies in being friendly and positive despite the not-so-convenient circumstances.
Don't be afraid to include emojis in your messages and embrace a positive tone when chatting with your teammates. It will surely bring a more optimistic and more cheerful working atmosphere.
Leave Home from Time to Time
Although it's recommended to stay at home as long as the pandemic lasts, you should leave your house occasionally to catch some air. Take a walk at the park, around the building, or spend some time in the garden – it will help you free your mind, boost creativity, and motivate you to give your best. Still, avoid crowded public spaces.
Consider Remote IT Support
You never know whether something might go wrong with the technology you're using. Small issues can be fixed easily, but some more significant bugs and crashes will require the assistance of a professional and remote IT support.
You shouldn't waste your time on trying to fix the out of scope problems but contact a company dedicated to solving IT-related issues, such as difficulties connecting the printer, setting up VPN, installing software and apps, and more.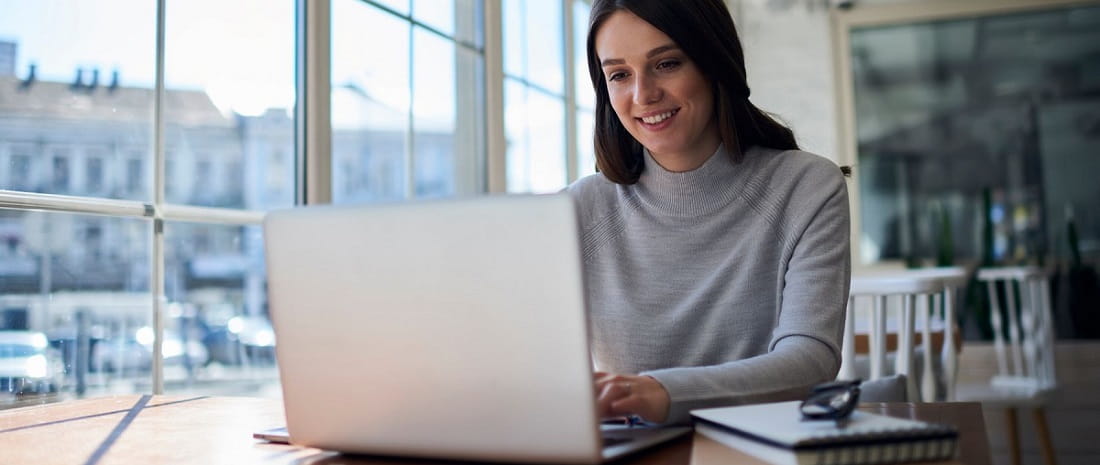 Secure Networks ITC – Stay at Home and Hire the Best Remote IT Support
Secure Networks ITC supports small businesses that work from home during the pandemic of COVID-19. Therefore, we offer the ultimate remote IT consulting and support for your desktops, servers, and network-enabled devices critical for remote working.
Don't hesitate to contact us at 858.769.5393. Our remote IT support team will be happy to help you solve your computer and network-related problems at no time!