IT SUPPORT FROM $39/MONTH
server : desktop : network : security
(858) 769-5393
The printer is the most used device in every office. It is an inevitable part of every business network. Choosing the right office printer may seem easy but don't make a quick decision here since there are a lot of options to consider. No matter if you are looking for a home office printer or printing solution for enterprise this article will help you make a good decision.
---
of company's annual revenue goes to printing cost
---
of IT support calls are print related
---
of documents are being recycled same day they are printed
---
of companies don't know how many printers they have
The first part of the article will introduce the best office printers in 2020. The second part though will explain what options you have and what should be your focus when buying a printer for your office.
Please keep in mind that the article is written by recommendations and advice from our senior network specialists and IT consultants. Working with small and medium-sized businesses for past 15 years in many industries gave us an opportunity to see from the first hand what are the most important things to look after when choosing a business printer. Same stands for common mistakes and misassumption many business owners make.
The Best Office Printers in 2020
This is the list of best printers for your office in 2020. We put together the best models for this year into 4 categories that will satisfy small business or home office users as well as medium-sized companies. Don't throw your money on the printer you don't need.
They are wallet-friendly. Most important they are reliable, easy to install and maintain and easy to use.
Best All-in-one Business Printer
Dell Color Smart Multifunction Printer - S3845cdn
Technology: Laser Color
Duplex printing, scanning and copying
Printing speed 36 pages per minute
Printing resolution 1200x1200 dpi
Scanning resolution 600x600 dpi
5" LCD Color Touchscreen
USB 3.0 compatible & WIFI Connection
One-year warranty
From $649.99
Xerox Phaser 3260
Resolution 600x600
Printing speed 29 ppm
Duplex printing
WIFI and USB connection
One-year warranty
Energy Star qualified
From $189
Brother HL-L8360CDW Business Color Laser Printer
Resolution 2400x600 dpi
2.7" Color touchscreen
Duplex printing
Printing speed 33 pages per minute
Wireless & Ethernet Networking
One-year warranty
From $360
Best Color Inkjet Printer
Canon MG3620 Inkjet Printer - Multifunction Wi-Fi
Technology: Color Inkjet
Resolution 600x600 (mono), 4800x1200 dpi (color)
Print speed up to 9.9 ipm (mono), 5.7 ipm (color)
Scanning 1200x2400 dpi
WIFI connectivity
Google Cloud Print ready
One-year warranty
From $52.99
Business Printer Buying Guide
In last 15 years, Secure Networks IT consultants had made a thousand remote support sessions and on-site visits for various IT services. Many of that sessions or visits were related to some printing issues, printer installation or solving problems with printer drivers.
Many times, clients want straight answer how to choose office printer to do the job and not to break their budget. Usually, the client asks about the brand? Is Brother better than Canon? Or is HP better than Ricoh? Is Dell the right printer for my office? You shouldn't look printers that way. Is it possible to say Audi is better than BMW or Merc? But talking about a particular model for specific usage will give you an answer to your question. You need to carefully perceive and realize your needs. How many employees you have? How many printers do you need? How much will you print, several or thousand pages per day? What kind of printing do you need? How many employees will use one printer? Are printed copies going to be used outside of the company, etc.?
Those who listened to our advice have optimal printing experience no matter the business model or industry. This office printer guide is not based on one-day printer test or user reviews from Amazon or Consumer report, this is what came out from our experience working with clients in law industry, medial industry, restaurant supplying, automotive industry and many others.
Calculate Your Printing Costs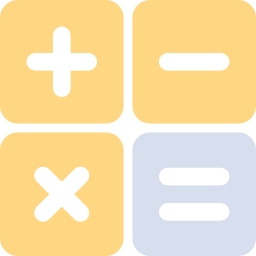 Before we move over to 10 main questions to ask yourself when buying an office printer, we need to discuss printing cost or average cost per page for printing.
Do you know how much your company spends for printing, faxing and copying documents?
Printing costs are expenses that include the cost of your printer device, ink or cartridges, and cost of printing paper. Here you need to add maintenance and IT support for printer related problems. To calculate your company's printing cost check this
calculator
. Remember, this is just an estimate. For the full cost audit consult your accountant or financial manager. Now let's start with the basic and usually the first question.